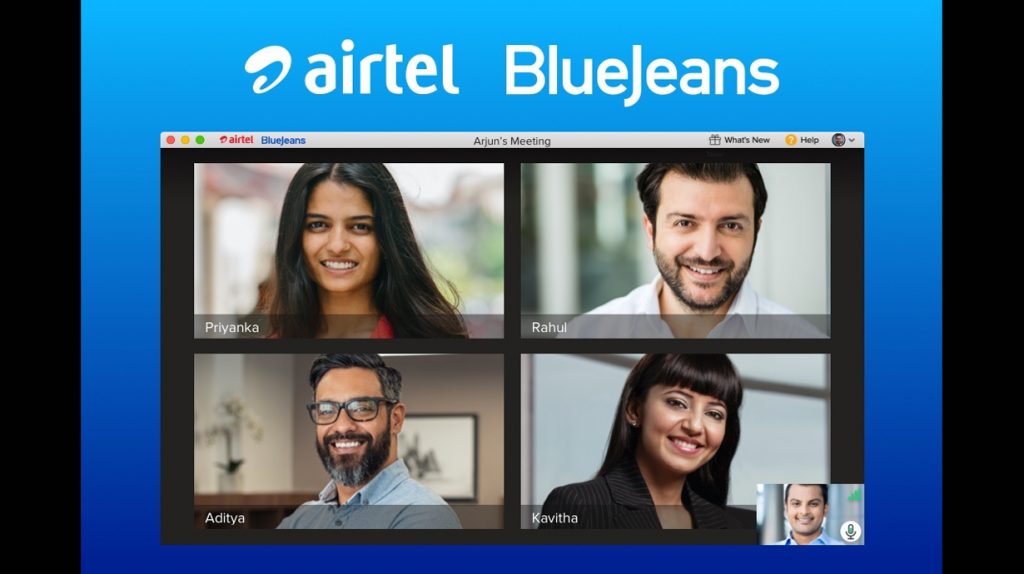 The usage of video conferencing apps like Zoom, Microsoft Teams, Skype for Business, etc are witnessing a surge owing to the lockdown and people working from home. On similar lines, recently Reliance Jio introduced its video conferencing solution — Jio Meet and following that, now Bharti Airtel has partnered with Verizon for BlueJeans video conferencing solution in India.
Airtel BlueJeans video conferencing solutions will be available to enterprise users for now and will be available to regular users in the near future. BlueJeans is a popular enterprise-grade video conferencing service from Verizon and helps people easily and securely hold live video calls, conference, webinars, and online meetings, and it lets users communicate and collaborate across mobile, desktop, browser and conference rooms.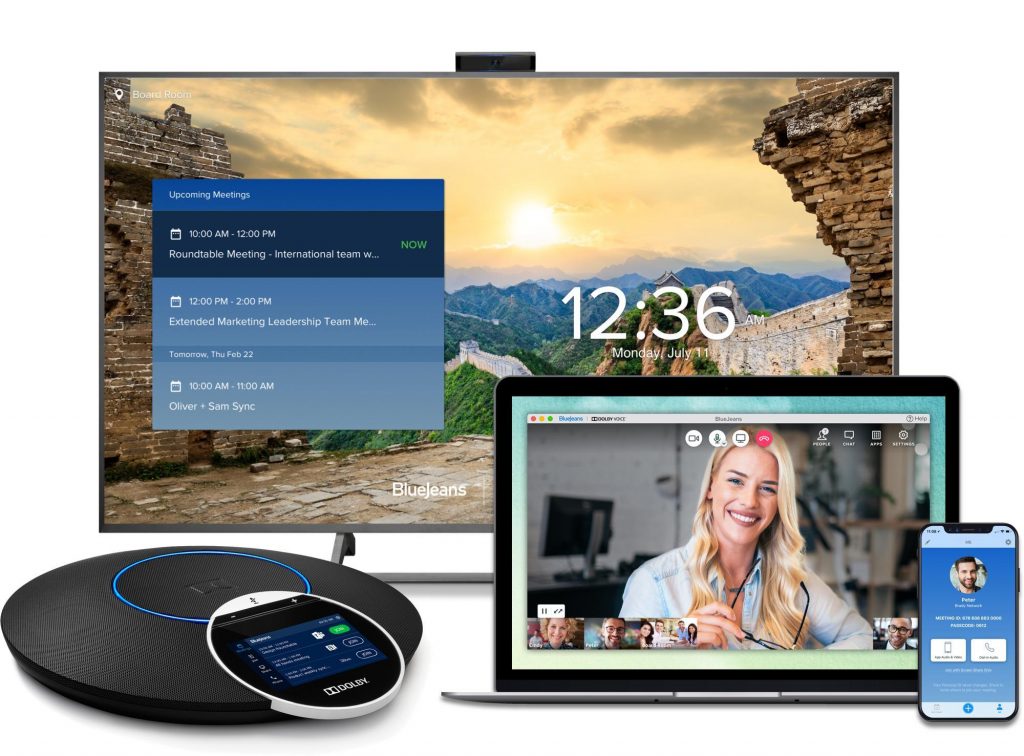 With this partnership, the technology will be fully integrated with Airtel's network, including its data centers and it will also offer an integrated audio solution, giving users convenient dial-in options to join the meetings. Airtel BlueJeans is free for the first three months for enterprise users and interested users can register for the trial on Airtel Enterprise Hub website. However, the pricing and plan details are yet to be announced.
As for the security, there are various options including meeting lock, secure transmission and storage, randomized meeting IDs, participant passcodes, fraud detection, and a variety of authentication options. The agreement initially covers BlueJeans Meetings, BlueJeans Events, BlueJeans Rooms and the BlueJeans Gateway for Microsoft Teams.
Commenting on this, Hans Vestberg, Chief Executive Officer of Verizon said:
Companies of all sizes around the world have seen the requirement for reliable, high-quality video conferencing services and require trusted partners to ensure the highest level of security. We are proud to come together with Airtel to help more Indian organizations benefit from our world-class communication product during this work-from-home era and beyond.
Gopal Vittal, Managing Director & Chief Executive Officer of Bharti Airtel said:
Airtel has always partnered with the best to deliver world-class services to its customers. We are delighted to collaborate with Verizon to bring Airtel BlueJeans to enterprise and SMB customers in India. Airtel BlueJeans is a highly differentiated video conferencing solution that sets the benchmark with its high levels of security and ease of use. We look forward to building a deep partnership with Verizon to serve the needs of emerging digital India.