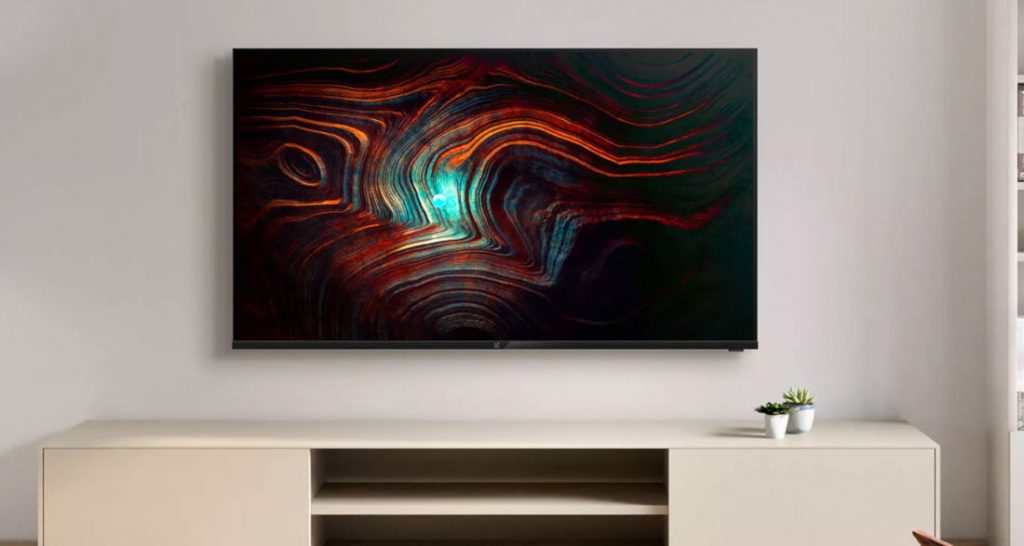 OnePlus ventured into the affordable segment for the first time in a TV segment with OnePlus TV Y series. In fact, India is the first country to get the OnePlus TV Y series along with U series. So if you are planning to buy, you will first need to keep these things in mind. 
Amazing viewing experience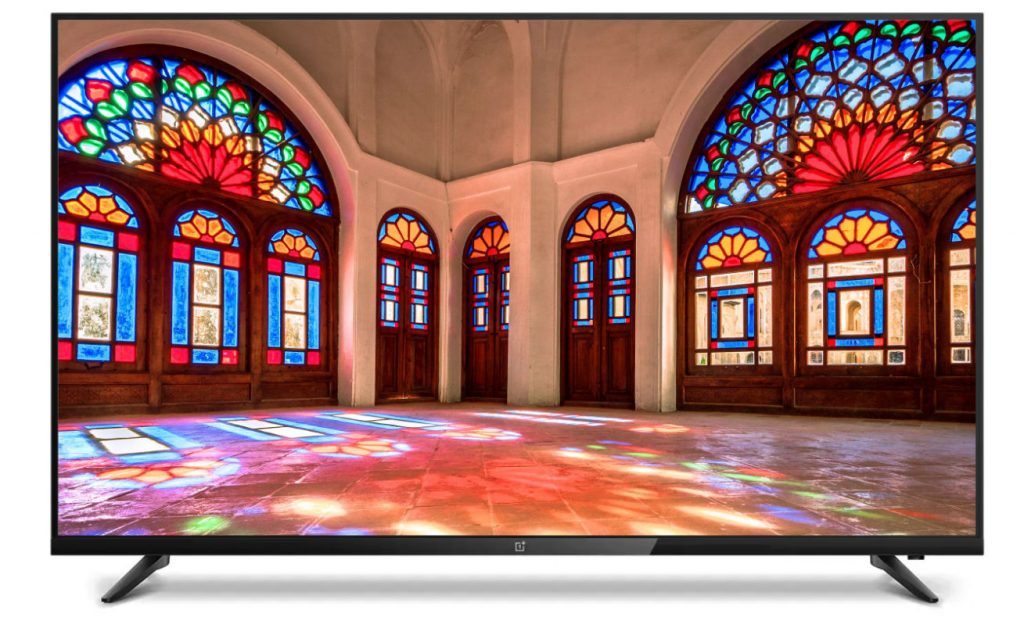 The OnePlus Y series comes in — 32-inch 1366 x 768 (HD) resolution, and 43-inch 1920 x 1080 (FHD) resolution. Except for the difference in screen size and resolution, the internal specifications of both the TV's remains the same. With the minimal bezels, the Y series TV offers some amazing viewing experience.
OnePlus TV 43Y1 Screen/Body Ratio = 88.5%
OnePlus TV 32Y1 Screen/Body Ratio = 91.4%
Both the models run Android 9.0 Pie out of the box along with custom features.
Range of features at budget price point!
Yet another important point is that both the TV's boasts 93% DCI-P3 colour gamut and support anti-aliasing, noise reduction, dynamic contrast, and colour space mapping enhancements.
On top of that, the OnePlus TV Y series also features 2-channel dual stereo speakers of 20W peak output. It's worth mentioning, the speakers support Dolby Audio format.
The Y series TV supports Wi-Fi 802.11 a/b/g/n, 2.4GHz, Bluetooth 5.0 LE and has 2x HDMI (HDMI 1 supports ARC), 2x USB, Optical, Ethernet. In terms of storage, the Y series comes equipped with 1GB RAM and 8GB ROM under the hood.
Wide range of support!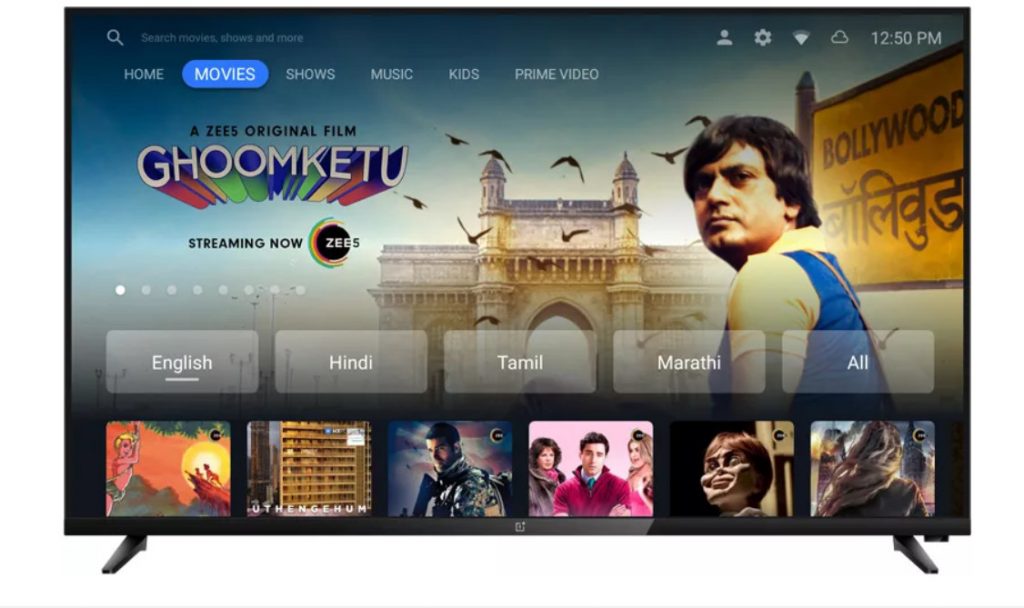 On top of that, there is also OxygenPlay with international and local content providers including Netflix and Prime Video.
The OnePlus Connect allows you to seamlessly link your phone and your TV and use your phone exactly as you would a remote, and it is also getting an iPhone app. From Type Sync to Quick App Switch, you can do it all through the OnePlus Connect app. There is also a content calendar that will remind you when a show or movie is available.
Shared Album allows you to share photographs from your phone directly to your TV with just a click, irrespective of where you are.
Google Assistant in various local languages
With this TV, users can use voice commands through Google Assistant, access a range of apps right from the Play Store to a third-party app. Also, Google Assistant can be accessed with a simple tap of a button. The Assistant supports English, Hindi, and eight other Indian languages to get information and updates on the weather, news, and much more.
Aggressive pricing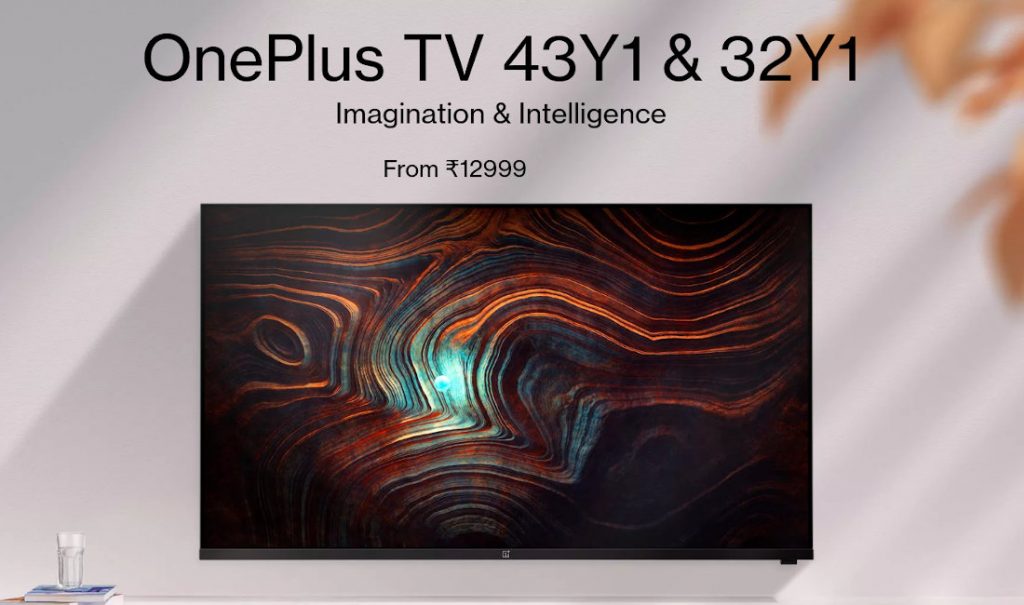 The OnePlus TV Y series 32-inch comes with aggressive pricing of Rs 12,999. The 43-inch is a bit more expensive with a price tag of Rs. 22,999. These are available from Amazon.in.