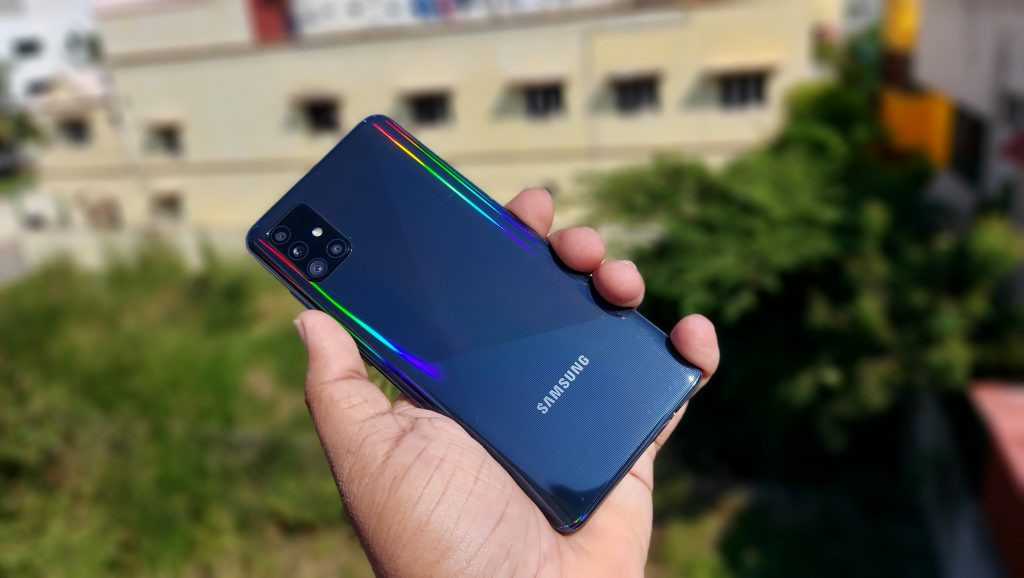 Samsung has announced that they are bringing many flagship features from its Galaxy S20 series down to its Galaxy A51 and Galaxy A71 smartphones. These include camera features like Single Take, Manual Focus, Shutter Speed control, other features like Quick share, Music share and more.
Single Take was introduced with the launch of the Galaxy S20 series and now it's coming to the Galaxy A51 and A71. With it, the smartphone will capture up to ten seconds of footage with a wide range of capture modes, including Live Focus, Smart Crop, video and AI filter. Users can then later choose which capture style they liked the best.
Other camera features that are added to the Galaxy A51 and A71 includes Night Hyperlapse, My Filters and Pro Mode functionalities like Manual Focus and Shutter Speed control.
The next set features added are aimed at conveniently sharing media — Quick Share and Music Share. Quick Share enables users to easily and quickly share media from the gallery to other nearby users. Music Share lets users connect to another nearby user's Bluetooth speaker directly via the user's smartphone.
Samsung is also adding adding a few Keyboard and Gallery functionalities to the Galaxy A51 and A71. Typing in the search bar in the app tray will now show results like predicted Apps, Settings, Quick Panel and Contacts. User's can translate text directly from the keyboard tray and swipe left or right with two fingers on the keyboard will undo or redo the typing respectively.
And lastly, the Galley app on these two smartphone is getting two features, namely Clean View and Quick Crop. With Clean View, the Gallery will group up to 100 images shot consecutively into one bundle for easy viewing and Quick Crop is a feature that lets users instantly save an edited picture when zooming on the image.