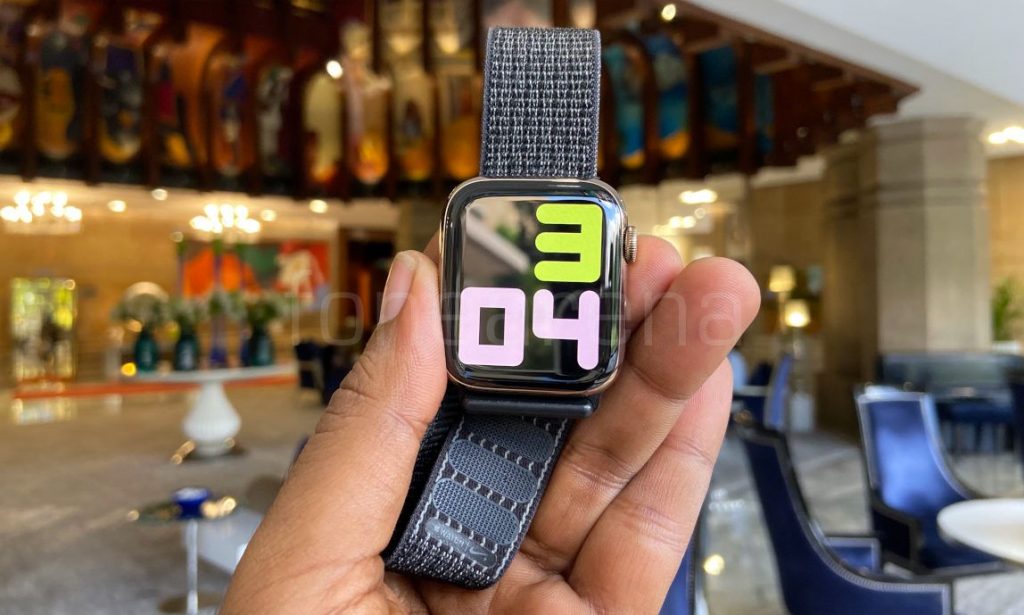 While the worldwide smartphone market saw a decline of 11.7% YoY, the worldwide smartwatch market recorded a growth of 12% YoY, despite the COVID-19 pandemic. Apple continued to lead the market with their Apple Watch Series devices, followed by Huawei, Samsung, Garmin and Fitbit.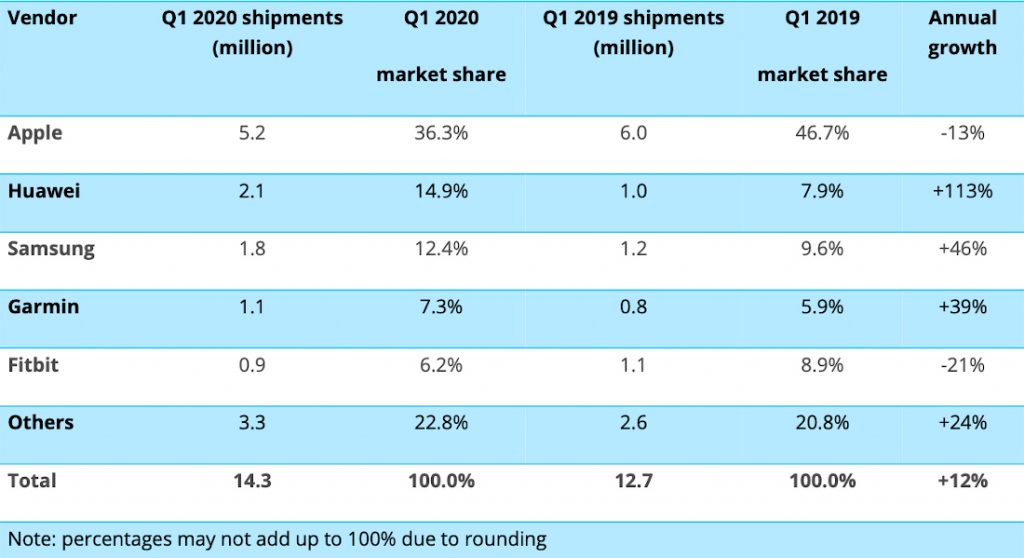 Apple shipped 5.2 million units in Q1 2020, which is actually a decline of 13% YoY. At the moment, Apple has an installed user base of 70 million Apple Watch devices, and the total lifetime Apple devices is expected to reach 100 million by the next quarter of 2020.
HuAWEI, on the other hand, recorded a growth of 113%, shipping 2.1 million units. This growth was helped by the fact that Huawei included its smartwatch with the purchase of its P40 series smartphones. Samsung and Garmin took the 3rd and 4th place, shipping 1.8 million and 1.1 million units respectively. At 5th place, Fitbit shipped 0.9 million units, which calculates to a decline of 21% YoY.
China is expected to be a huge driver in smartwatch shipment growth for the rest of 2020, as the country improves its nationwide eSIM coverage. The total user-base for smartwatches in 2020 is expected to quickly cross 150 million users.