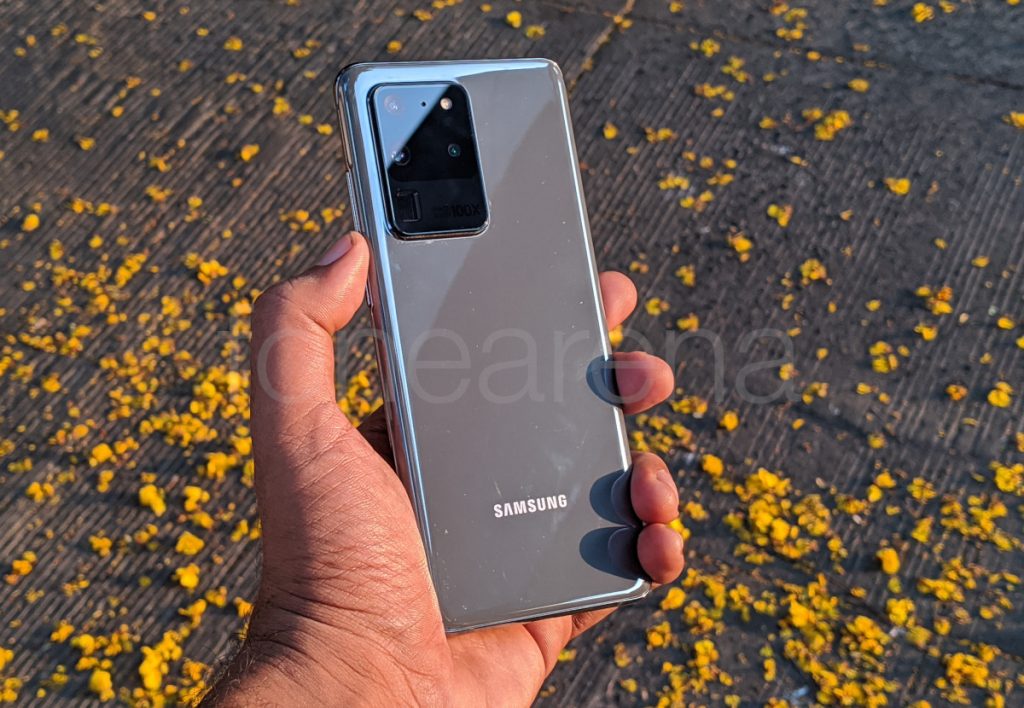 Worldwide smartphone shipments decreased 11.7% year over year in Q2 2020, according to preliminary data from the International Data Corporation (IDC) Worldwide Quarterly Mobile Phone Tracker. In total, companies shipped a 275.8 million smartphones during quarter making this is the largest annual (year over year) decline ever and the first time smartphone market has fallen below 300 million units in a quarter since Q2 2014. This is mainly due to COVID-19 pandemic and the peak of the lockdowns in China, which extended to the rest of the world by the end of the quarter.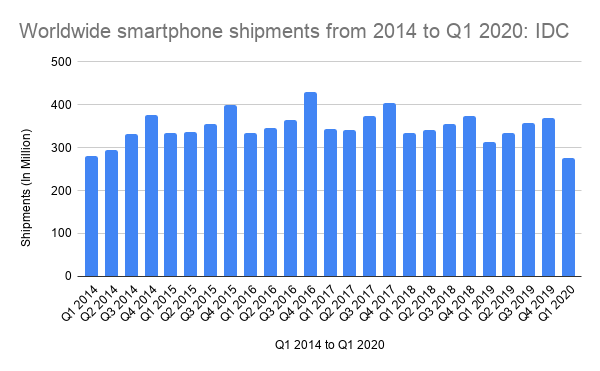 Regarding this IDC said:
The largest regional decline in 1Q20 was in China, which saw shipments drop 20.3% year over year. Since China constitutes almost a quarter of worldwide shipments, this had a huge impact on the overall market. The global dependency on China for its smartphone supply chain also caused major issues as the quarter progressed. Other regions that contributed to the drastic worldwide decline were the United States and Western Europe, which declined by 16.1% and 18.3% respectively.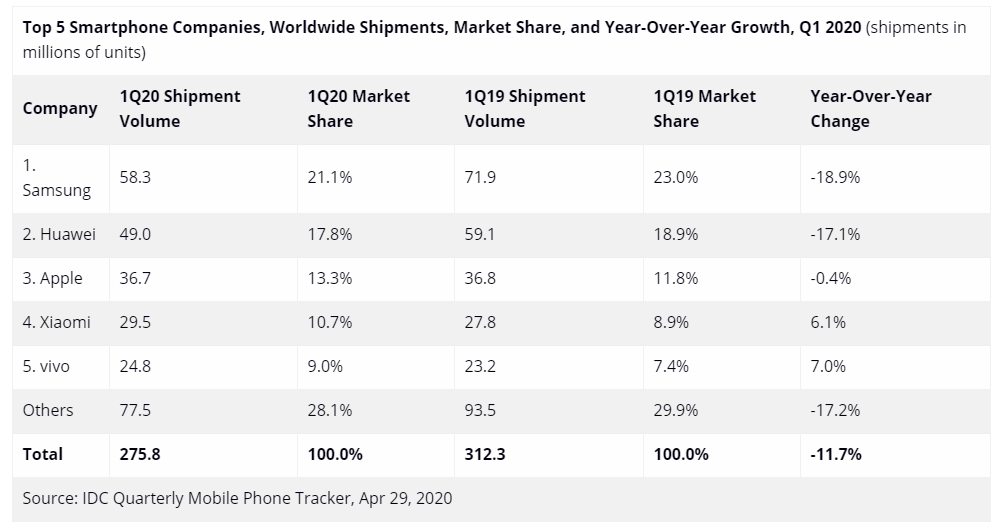 Samsung tops with 21.1% share in Q1 2020, due to continued success of the A series despite the launch of its premium 5G flagship, the Galaxy S20, but this is down 18.9% YoY. HUAWEI grabbed the second spot with 17.8% share. Apple is down to third spot with 13.3% market share, but shipments were down only 0.4% year over year, which is the lowest annual decline among the top 3 vendors mainly due to iPhone 11 series.
Xiaomi grabbed 10.7% share which is a 6.1% increase YoY with strong sales of POCO X2 and new Redmi phones in India, and Vivo grabbed the fifth spot with 7.0% increase and 9.0% market share due to strong sales of its low-end and mid-range Y and S series in India.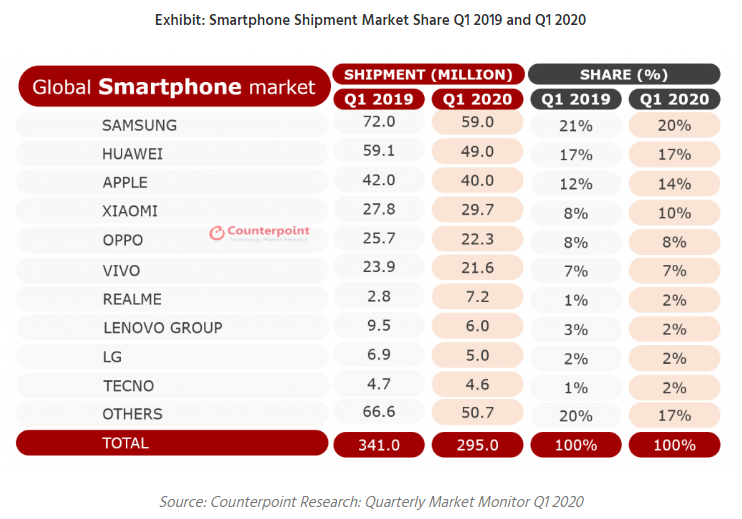 There is a slight change in Counterpoint data, which says OPPO has grabbed the fifth spot with 8% share and Vivo grabbed the sixth spot with 7% share. Realme grabbed the seventh spot with 2% share, up 157% YoY. Lenovo, LG and TECNO grabbed eighth, ninth and tenth spots, respectively with 2% share each.