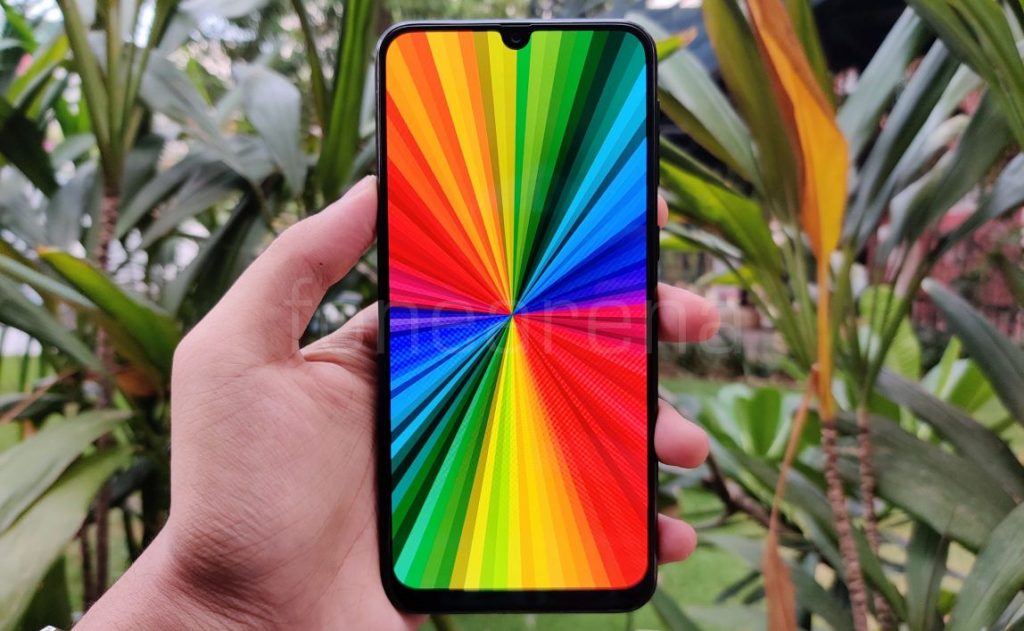 Over the years, Samsung's Galaxy M series has had some interesting offerings in the budget smartphone segment in India. One of the newest phones in the M series, the Samsung Galaxy M21, was announced back in March, touting improvements in the battery life, screen and camera. However, does it justify the price increase? Can it stand on its own in this extremely competitive price segment in India. Read on in our review of the Galaxy M21 and let us know in the comments about your opinion on the device.
Box Contents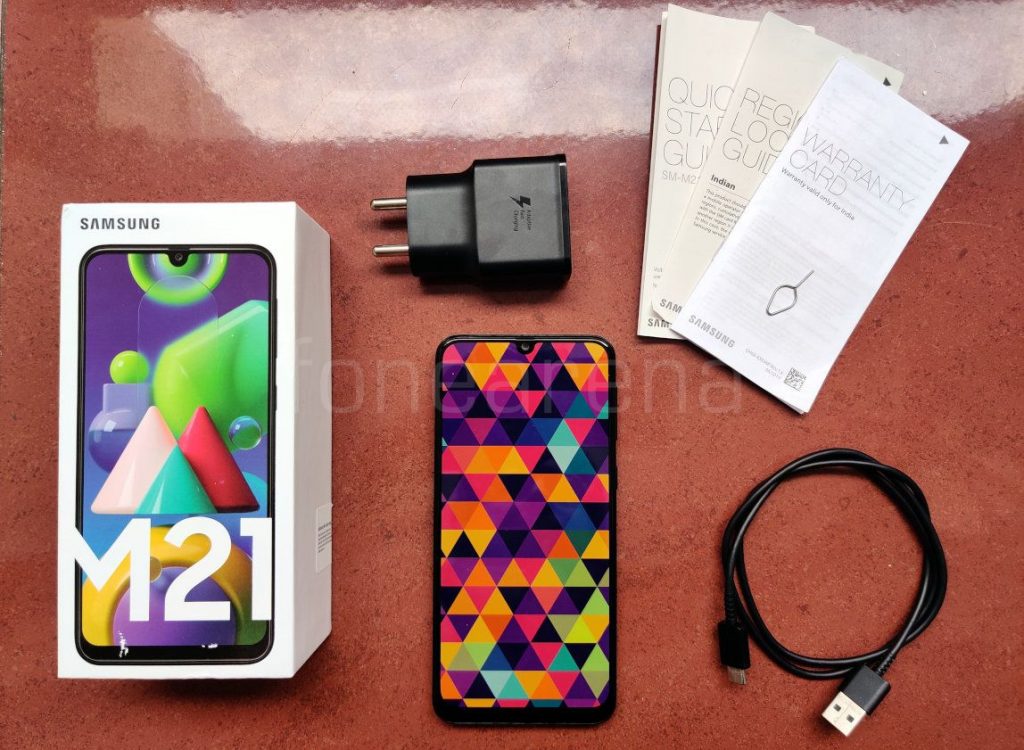 Samsung Galaxy M21 (4GB + 64GB) in Raven Black colour
2-pin 15W Fast Charger (9.0v-1.67A)
USB Type-C cable
SIM ejector tool
Quick Start Guide and Warranty information
Display, Hardware and Design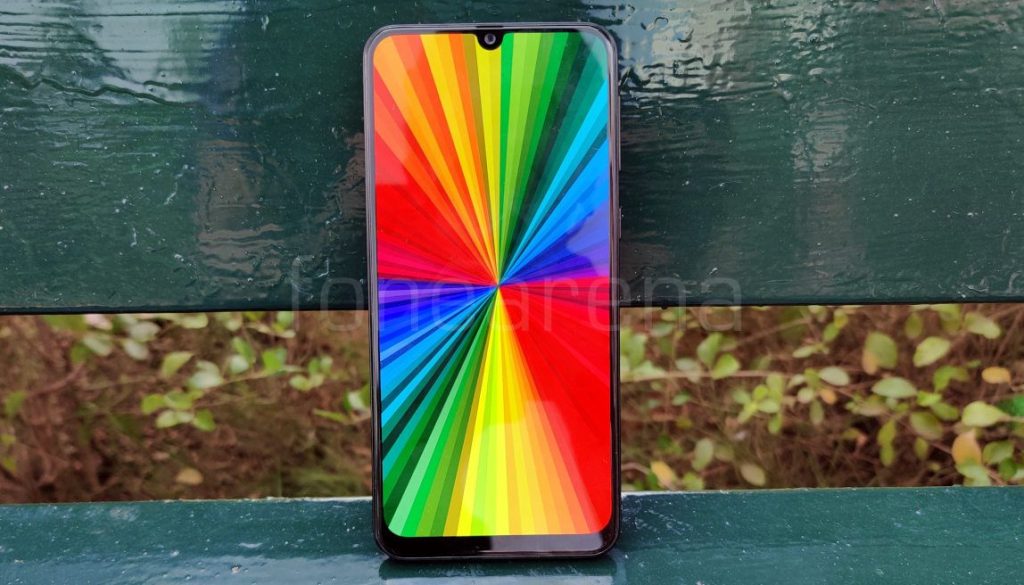 The Samsung Galaxy M21 has a 6.4-inch (2340 x 1080 pixels) Full HD+ Infinity-U Super AMOLED display with a peak brightness of 420nits. Samsung knows how to make their panels and it shows, even for their budget devices. The screen was plenty bright with good sunlight visibility, and Samsung has upgraded the panel to OLED this time (compared to the LCD Screen found on the M20), which means much better colour reproduction and contrast.
Coming to phone hardware, the front screen is protected by Corning's Gorilla Glass 3, which is great. Power button and volume rocker are on the right edge of the device, and the bottom edge, there is a 3.5mm audio jack, USB Type-C port and a single speaker grill. On the left edge is the slot of Dual SIM cards and a dedicated Micro SD card, which is always better than having a hybrid SD/SIM card slot.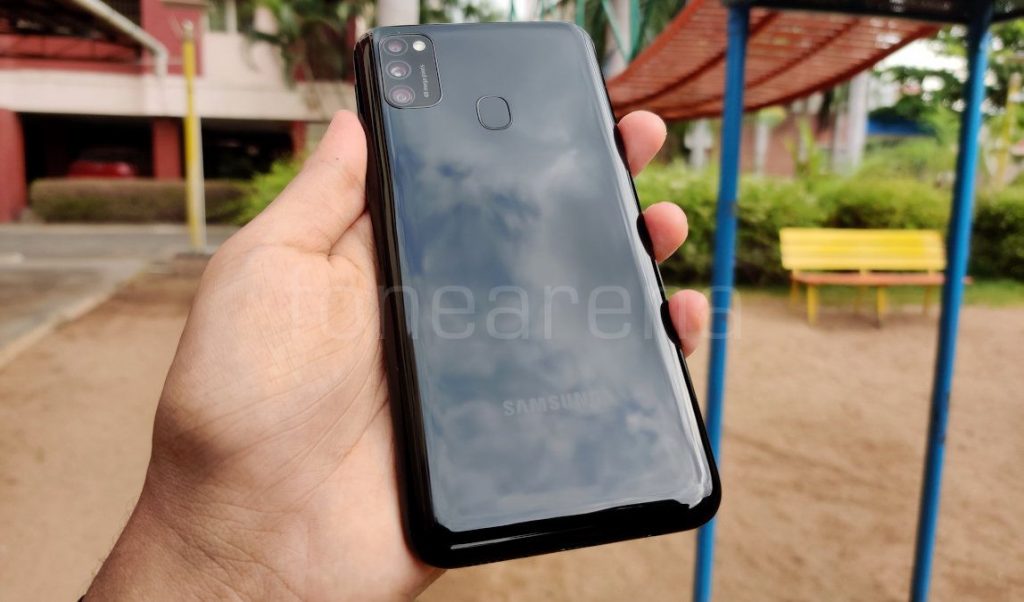 The design of the phone itself, it looks pretty much like any standard Galaxy  M series device. The bezels are not huge, but certainly visible, which is understandable considering the price point of this device. The real complaint for this device is in the material choices that Samsung made for this device, and it clearly shows where they made some cost-cutting measures. The back of the device is made out of a soft-type plastic that can scratch easily. Users will need to use this device with a case and it is important to note that Samsung does not include a case in the box, which is something that many Chinese smartphone manufacturers do these days.
Camera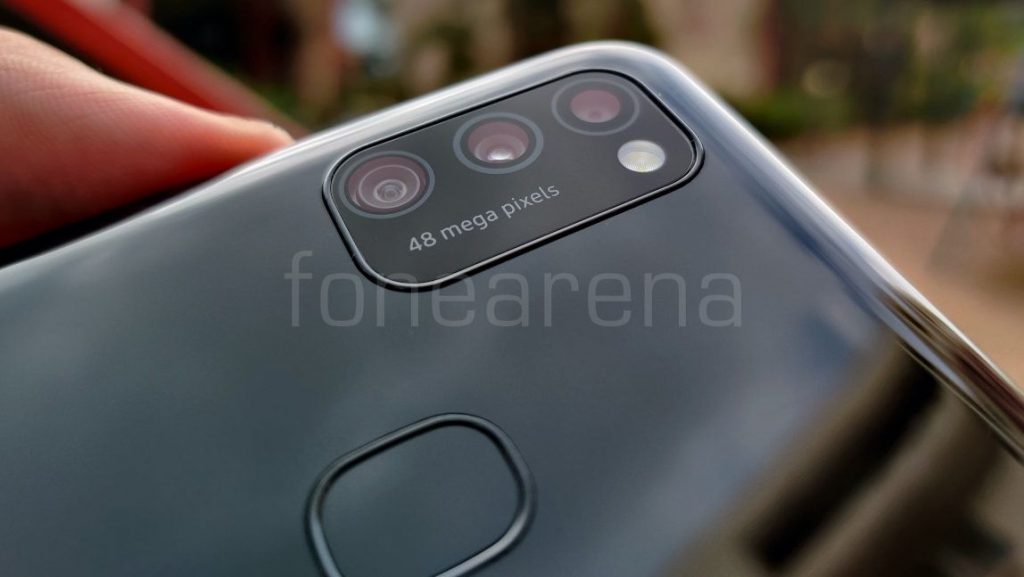 On the back of the device we can see a triple camera setup, with the 48MP f/2.0 main shooter, 8MP f/2.2 123° ultra-wide camera and finally a 5MP depth sensor with f/2.2 lens. When using the main 48MP sensor, by default, Samsung will quad-bin pixels and create 12MP photos as the final result. The camera app on the Galaxy M21 opened a little slow for my preference but the shutter lag was surprisingly extremely short.
Coming to the quality of photos taken by Galaxy M21, it felt a little inconsistent. Some photos looked natural and true-to-life, while other times, the phone would post-process the photo heavily, with extremely saturated colours or over-sharpening.
These inconsistencies were present between the wide and ultra-wide lens too. Photos coming from the ultra wide were often quite a bit more saturated, and the details were just too soft. Zooming in on the photos, you can see how much details were lost in the ultra wide photos.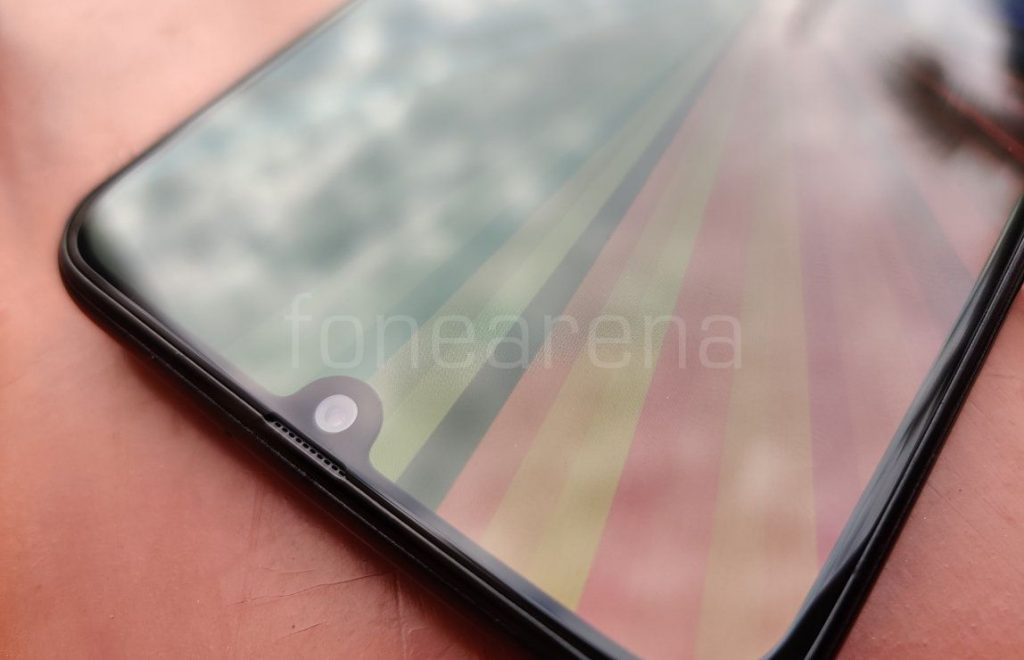 The selfie camera on the Galaxy M21 has a 20MP sensor with f/2.0 aperture, housed in the notch in the front display. It produced fairly good images, with good white balance and colours, although it may look a tad bit washed out. There is even an ultra wide mode in the selfie camera, where Samsung just punches out the image a bit to include more. In my opinion, there should just be one mode, that is the ultra-wide mode, by default. But hey, more choices for the user.
For video recording, the Galaxy M21 can shoot up to 4K 30fps, which is impressive for a phone in this price range, and can also shoot slow-motion up to 240fps @ 720p. There is no OIS, instead Samsung offers a software based "Super Steady" feature, but it produced an extremely strong jelly-motion effect, so I switched it off.
Check out the camera samples below:
Software, UI and Apps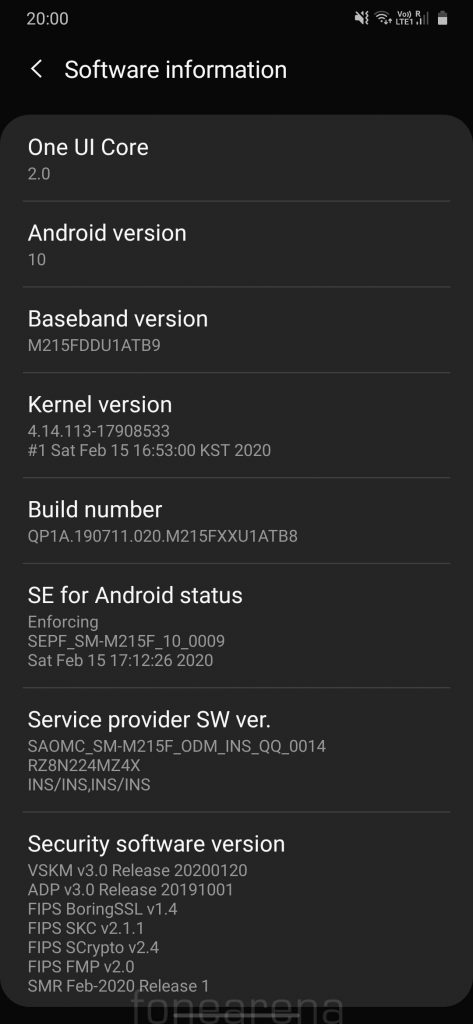 The Galaxy M21 is running Samsung's One UI 2.0 that's based on Android 10, and currently has the February Android Security patch. Over the past year, Samsung has been doing a good job of releasing updates for nearly all their smartphones and I expect it to continue with the M21 too.
Overall, the software experience was acceptable. Over the time period of using the device, I did not face any serious bugs nor any app crashes, but there was the occasional hiccup and sometimes the UI felt sluggish, especially when switching between multiple apps. The Exynos 9611 might be a little under powered to be handling Samsung's One UI 2.0 easily.
The setup process, however, was a real pain. Samsung will prompt you to install a ton of bloatware, and for some apps, they won't even give you the option to deny the installation. You just have to uninstall it later. Once the phone is set up, I found quite unwanted apps like Candy Crush Saga, Helo, Likee, and even some mainstream apps like Netflix, Outlook, YouTube Music, etc. Thankfully, Samsung does give you the option to uninstall them.
Fingerprint sensor and Face unlock 
The phone offers two biometric methods of authentication, a rear mounted captive fingerprint sensor and face unlock using the front facing camera. Since the fingerprint sensor is a physical capacitive sensor and not under the screen (like many budget smartphone these days) the unlocking is fast and accurate. Getting the placement of my finger took a bit of time to get used to, but after that it felt natural.
Face unlock on this phone uses the RGB sensor of the front facing camera to authenticate the users face. While the detection was quite accurate and fairly quick, I would not recommend using it, as it does not use a dot projector or depth sensing sensors, which make the authentication process very insecure.
Music Player and Multimedia
Thanks to the FullHD Super AMOLED screen, watching content on the Galaxy M21 is really nice. There is Widevine L1 support and content on Netflix and Amazon Prime will playback in FullHD. There is no preloaded music player, however these most of us use some streaming service anyways. There is however a Radio app, which can be useful for some users.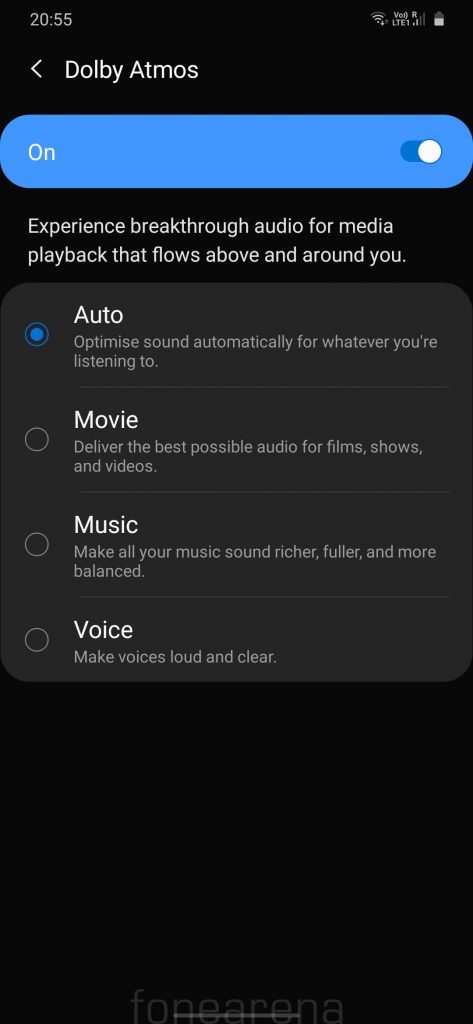 There is support for Dolby Atmos in this smartphone and it gave a nice boost in audio quality when I have earphones plugged in via the 3.5mm audio jack. I would recommend using earphones at all times, either wired or wireless, as the single mono speaker at the bottom edge of the device does not perform well. It can easily be covered by your hand, muffling the sound and it gets quite distorted when you crack up the volume.
Dual SIM and Connectivity
In terms of connectivity, the Galaxy M21 does not fall short. There are dual 4G SIM slots that support dual VoLTE standby, along with support for VoWiFi. There is dual band WiFi 802.11 ac support (2.4GHz + 5GHz), Bluetooth 5, GPS and GLONASS. There is no NFC support however, so that may be a deal breaker for some of you.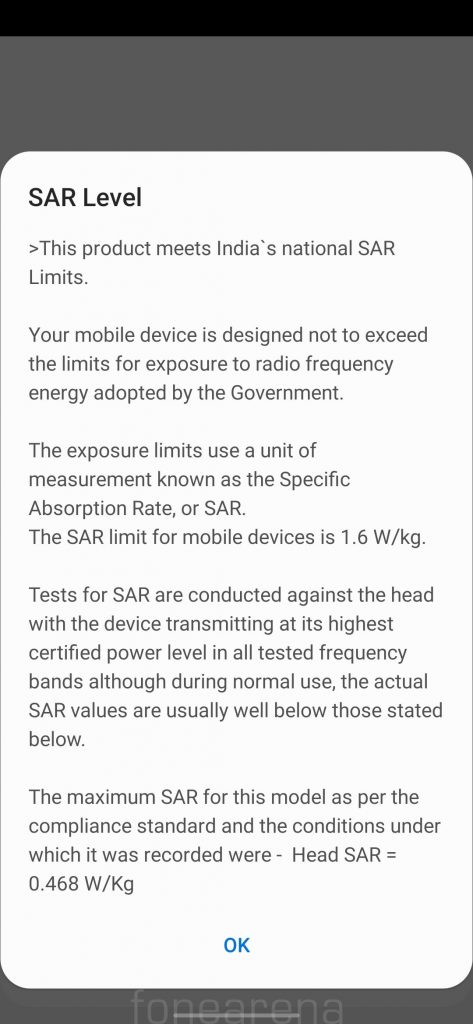 During the review, call quality was satisfactory and I did not experience any call drops either. Head SAR value was recorded at 0.468W/Kg.
Performance and Benchmarks
At the core of the Galaxy M21 is its Samsung's Exynos 9611 Octa-core CPU that's paired with a Mali-G72MP3 GPU. The Exynos 9611 features a quad core ARM Cortex A73 that clocks up to 2.3GHz and a quad core ARM Cortex-A53 that clocks up to 1.7GHz. This is the same processor that appeared in their mid-range Galaxy A51 smartphone and it is impressive to see that processor being brought down to a budget device.
However, in the Galaxy A51 review, we noted that the Exynos 9611 could perform day-to day tasks pretty well, but became sluggish when using graphics intensive apps. The same holds true for the Galaxy M21, maybe even slightly worse. While navigating through the UI the phone was smooth for the most part, when switching between apps, especially RAM-intensive or graphic intensive apps, I would notice slowdowns and stutters throughout the UI. The base model of the Galaxy M21 has 4GB of RAM, which sometimes means apps in the background would more often require a complete restart.
Talking about gaming performance, the phone is not bad at all. With light games, I noticed good frame rates and nearly no slowdowns. However, with heavier titles like Asphalt 8, PUBG, Call of Duty: Mobile, the phone would struggle to keep frame rates high, but I never felt like it was unplayable. As long you don't expect peak 60fps performance at all times, you would be perfectly satisfied with the Galaxy M21 when gaming.
With regard to heating, the device got slightly warm under extended sessions, but was never uncomfortable. The Exynos 9611 certainly maintained its thermals well under control. Also, the long battery life means long gaming sessions before needing to plug in, which is a bonus.
Check out some synthetic benchmarks below: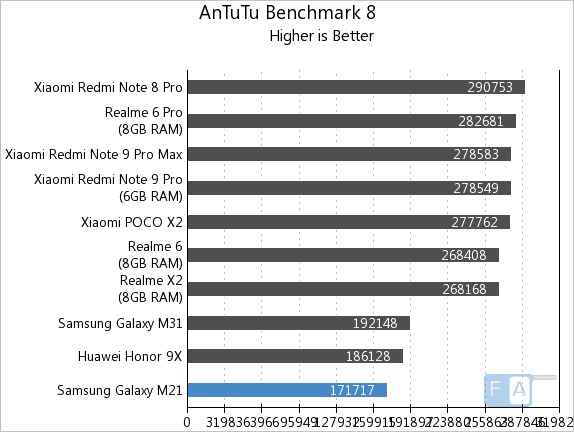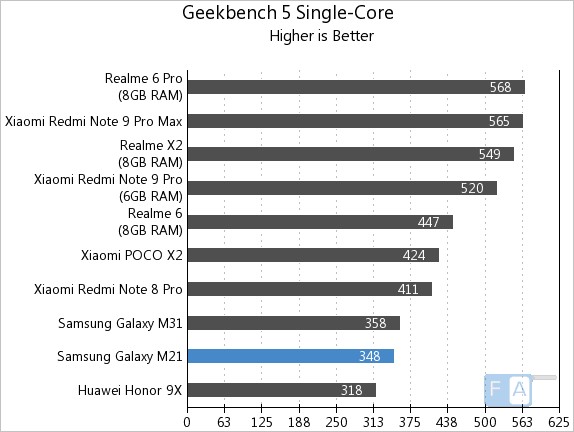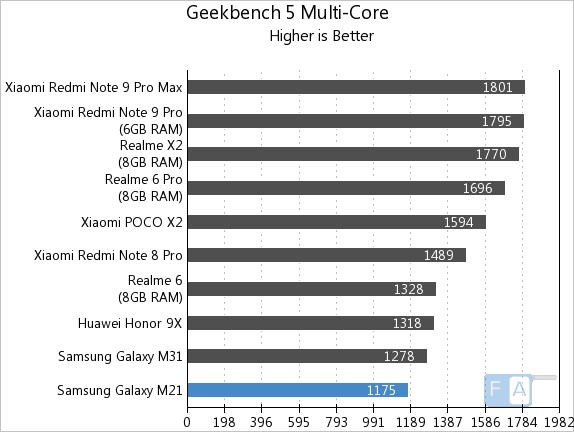 Battery life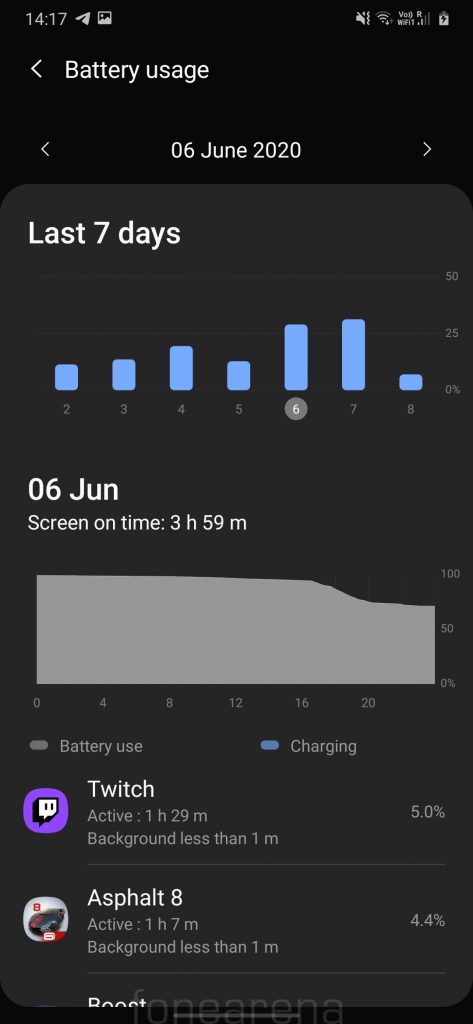 This is an area where the Samsung Galaxy M21 shines. A typical smartphone that claims to have a big battery will have a capacity of around 4500 mAh, but the Galaxy M21 on the other hand has a massive 6000 mAh battery. That extra capacity makes a big difference. This phone can comfortably last two days with casual use, with the only real battery drainer being gaming.
Samsung's One UI doesn't do a very good job of showing battery information, but in my testing I believe I was able to get well above 7 hours of screen on-time.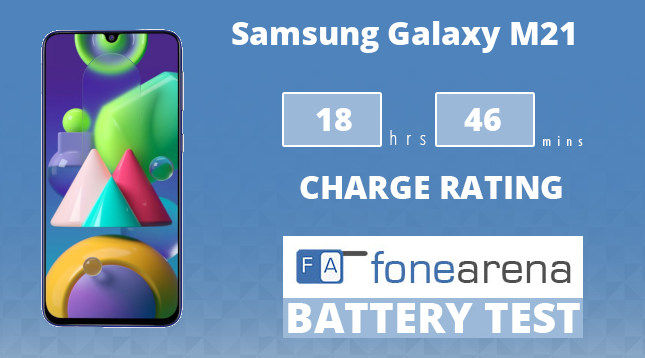 In our One Charge rating, the Samsung Galaxy M21 scored 18 hours 46 minutes, which is almost same as M31.  The downside to having such a huge battery however, is its charging time. It does support fast charging and Samsung includes a 15W fast charger in the box, but it is still simply too slow. Going from 0%-50% took about 1hr 20mins and all the way to 100% took about 3 hours. This is quite disappointing considering the fact that some of its competition, especially the Chinese brands, can charge their entire devices in about an hour.
Conclusion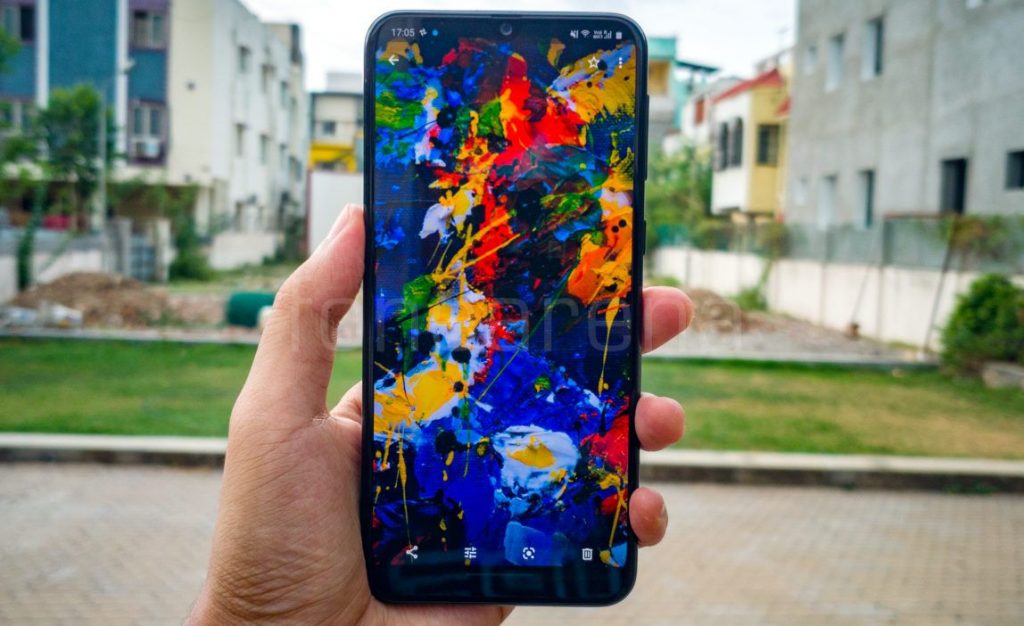 When you compare the improvements that Samsung has made to the Galaxy M21 from its predecessor, the Galaxy M20, it is easy to justify the price increase. The screen is wonderful and bright, the battery life is outstanding and the performance has been relatively improved. However, when you look at the smartphone by itself in the current market, it doesn't look as impressive anymore.
Samsung is facing tough competition from the major Chinese brands, who often smartphones with much better specs. Samsung's insistence to stick with their in-house Exynos processor is hampering the phone's capabilities and this is causing companies like Xiaomi and Realme to pull ahead.
If you really prefer Samsung's OneUI, want a camera that performs as expected and you cannot spend more than Rs. 14000 for a smartphone, then maybe the Galaxy M21 should be on your radar. However, if you do not mind switching to Xiaomi's MiUI or Realme OS, I think you can have a better overall experience with their smartphone offerings.
Competition
The realme 6 that lies in the price range is a good option if you want better gaming performance and high refresh rate LCD screen. Redmi Note 9 Pro is another option with good battery life, glass body and smooth performance.
Availability
Priced at Rs.  13,999 for the 4GB RAM with 64GB storage version and Rs. 15999 for the 6RAM with 128GB storage version is available from Amazon.in and Samsung India website.
Pros
Great battery life
Bright and colourful sAMOLED screen
Decent camera performance
Fast rear fingerprint sensor
Cons  
Long charging time
Performance is not up the mark
Back of the device is prone to scratches