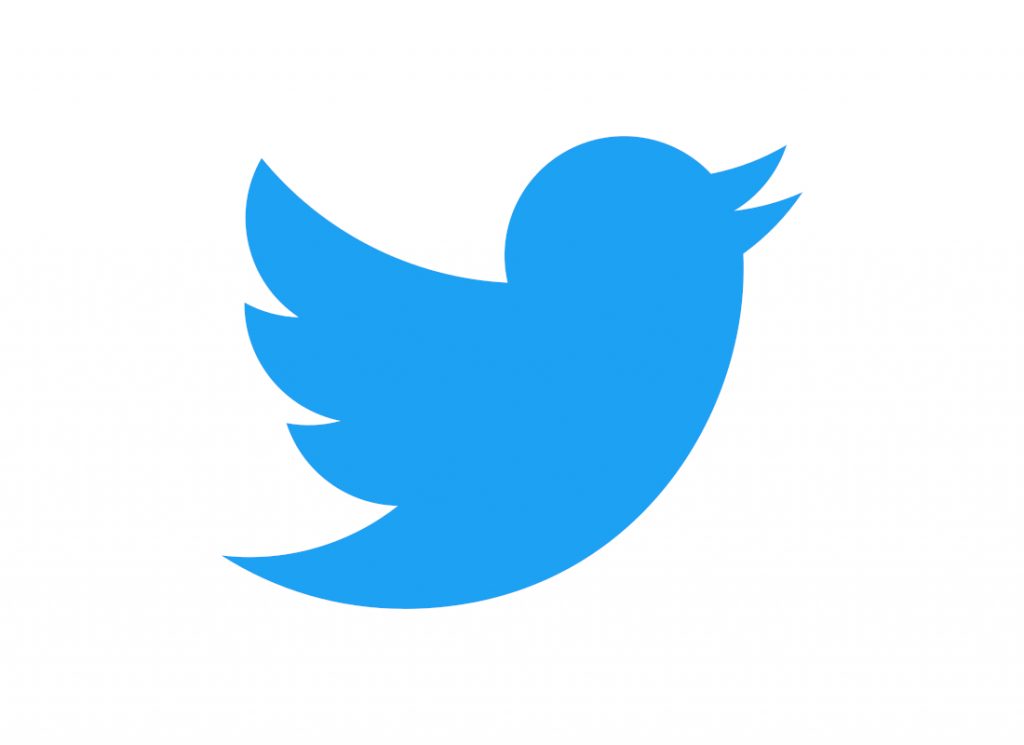 Twitter has announced a new feature in their tweet composer for the web that lets users save drafts of tweets that they want to complete later and also let them schedule send tweets at a time of their choosing. The feature can be accessed with a few clicks and will be appearing for Desktop and mobile web client first.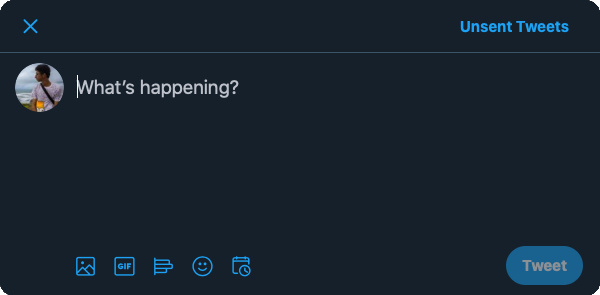 Starting with Scheduling tweets, the Tweet composer has now added a small calendar icon right next to the emoji button in the bottom row.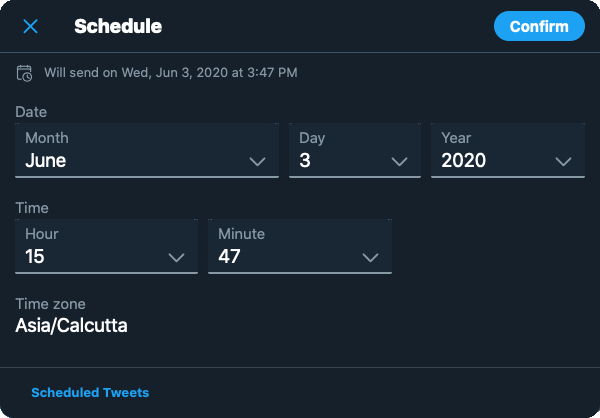 Clicking it will open a new dialogue box that gives the user option on what date and time they would like publish the tweet. They can even choose the time zone to adhere to, which can be useful in scenarios where tweets need to be sent out according to another country's time zone.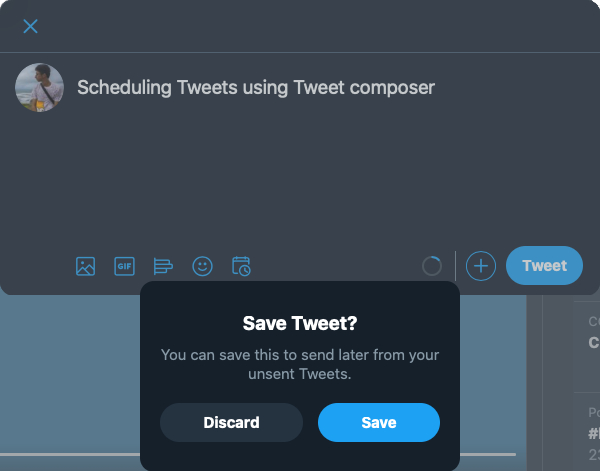 Just like before, Twitter lets user's save their tweets as drafts in case they want to finish their thoughts later on. Previously it was a little difficult to access these drafts, but now Twitter has brought it under one window that can be accessed by clicked on "Unsent Tweets in the tweet composer.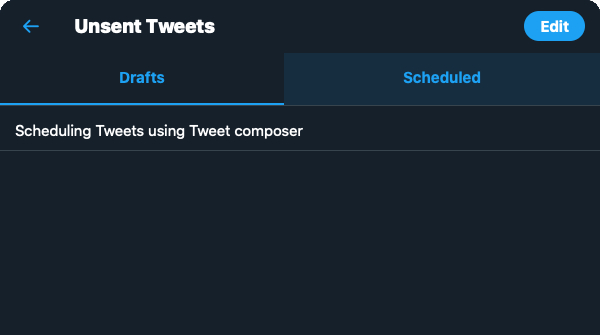 The Unsent Tweets window will show two tabs, the first one with the saved drafts and the second with scheduled tweets that are waiting to be published. Twitter is first rolling out this feature first for the Desktop site and mobile web client. Hopefully it will come to the Android and iOS apps soon.