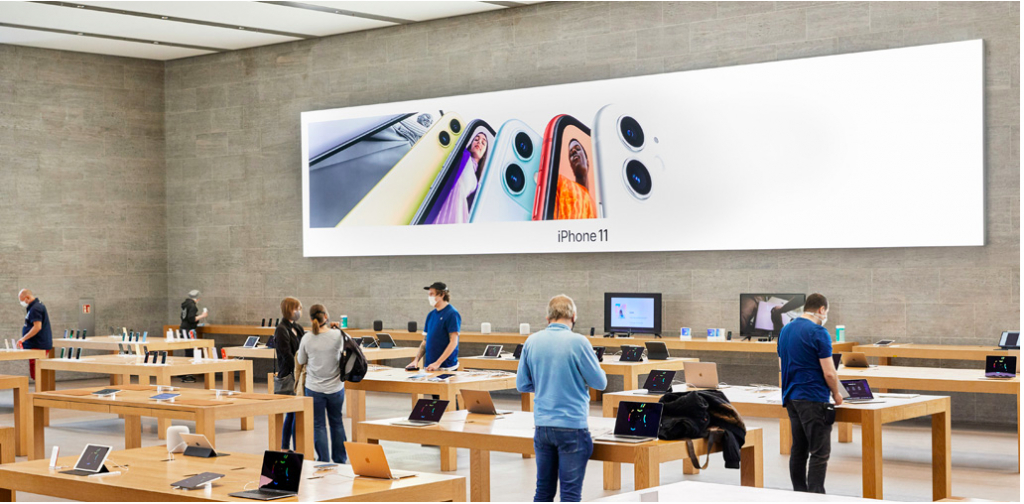 In the latest development, Apple has said that it's reopening around 25 stores across the US and 12 stores in Canada this week. It's worth mentioning that around 100 Apple stores have been already reopened to customers across the globe. However, some stores will offer only curbside or storefront service.
In a letter by Deirdre O'Brien to customers, he said: "In every store, we're focused on limiting occupancy and giving everybody lots of room, and renewing our focus on one‑on‑one, personalized service at the Genius Bar and throughout the store."
Furthermore, the Face coverings have been mandatory inside the store for both Apple employees and customers. "We will provide them to customers who don't bring their own." Notably, temperature checks will be conducted at the door as well.
The U.S. Apple stores set to reopen are in Arkansas, California, Colorado, Florida, Hawaii, Oklahoma, and Washington state. On top of that, Apple is also planning to open most of its retail sales network across Italy, Germany, Austria, Switzerland, and Australia.
"We've also taken this time to consider how we can serve our customers' needs even more effectively, whether online or in our stores. If you choose to buy online, we can ship to your home or make your new items available for convenient pick‑up at our stores. And you can continue to find the same excellent standard of customer service and support online and over the phone to help you with any questions you might have."
At the time of writing this article, 1,527,951 Corona cases have been confirmed with 90,980 death and 346,389 recoveries.