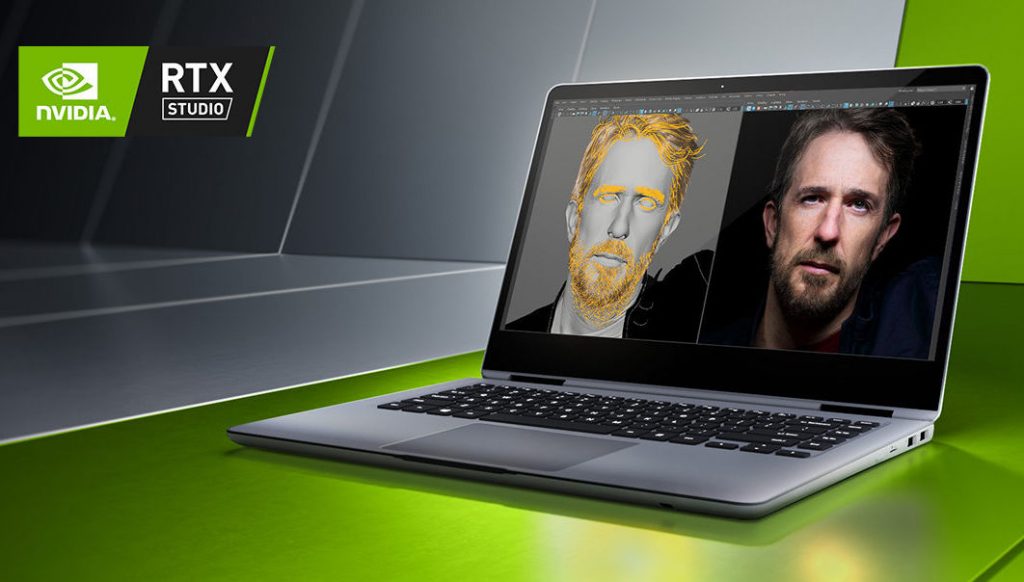 NVIDIA today introduced GeForce RTX 2080 Super and 2070 Super GPUs for laptops. These GPUs feature dedicated hardware cores to accelerate ray-traced rendering and enable AI capabilities and use NVIDIA Max-Q technology with new features that provide even faster performance and longer battery life.
GEFORCE RTX 2080 SUPER
GEFORCE RTX 2080
GEFORCE RTX 2070 SUPER
GEFORCE RTX 2070
NVIDIA CUDA Cores
3072
2944
2560
2304
RTX-OPS
38-55T
37-53T
34-40T
31-38T
Giga Rays/s
5 to 7
4 to 5
Boost Clock (MHz)
1080-1560 MHz
1095-1590 MHz
1155-1380 MHz
1125-1455 MHz
Base Clock (MHz)
735-1365 MHz
735-1380 MHz
930-1140MHz
885-1215MHz
Graphics Subsystem Power (W)
80-150+ W
80-115W
Memory Speed
Up to 14 Gbps
Standard Memory Configuration
8GB GDDR6
Memory Interface Width
256-bit
Memory Bandwidth (GB/sec)
Up to 448 GB/s
In these the boost clock range from 1080MHz to 1560MHz. The RTX 2080 Super  has 3072 CUDA core TU104 GPU, and the  RTX 2070 Super features 2560 core version of the same GPU. Both have 8GB of GDDR6 memory.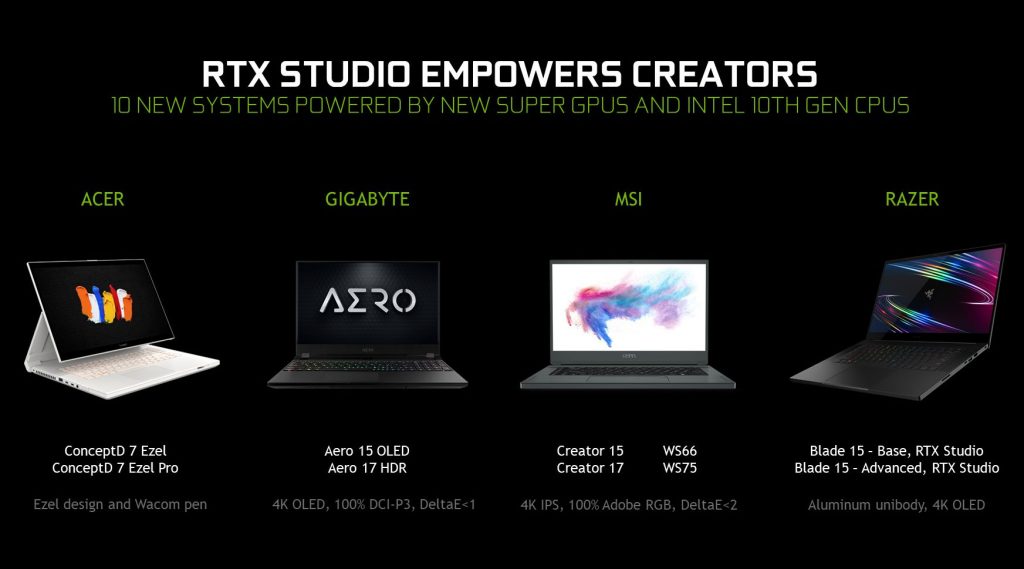 These are available from Acer (ConceptD 7 Ezel and ConceptD 7 Ezel Pro), Gigabyte (AERO 15 OLED and AERO 17 HDR), MSI (Creator 15, Creator 17, WS66 and WS75) and Razer (Blade 15 Base RTX Studio Edition and Blade 15 Advanced RTX Studio Edition), these laptops have creator-specific features such as Wacom Pens, 4K OLED and IPS screens with 100 percent Adobe RGB or DCI-P3, and superb industrial design. HP will launch new precision-engineered RTX Studio laptops in the coming weeks.
For a limited time, these new RTX Studio laptops come with three months of Adobe Creative Cloud (worth $238.47) for new and existing Adobe customers.
GeForce GTX 1650 Ti and GTX 1650 (GDDR6)
Along with the NVIDIA RTX Super, NVIDIA also introduced GeForce GTX 1650 Ti and GDDR6 version of the GTX 1650. The GTX 1650 Ti has 1024 CUDA cores as well as GDDR6 memory and TDP of 55W. There are no specifications for the GTX 1650 with GDDR6 yet.