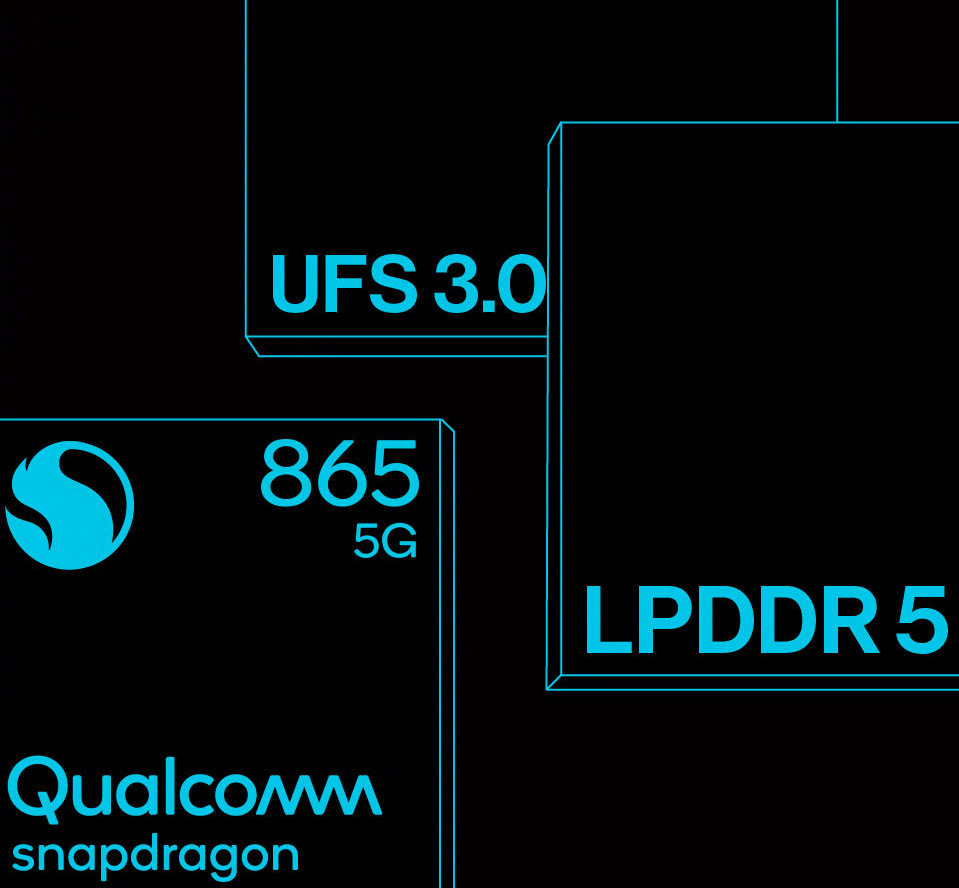 OnePlus already confirmed the OnePlus 8 series will be introduced in an online event on April 14th. After confirming Quad HD+ HDR 120 Hz Fluid Display with MEMC chip back in January, and 5G support recently, the company has now confirmed Snapdragon 865 SoC, coupled with LPDDR5 and UFS 3.0 for the OnePlus 8 Pro.
Regarding this OnePlus CEO Pete Lau said:
..But hardware alone can only take you so far. In fact, "fast and smooth" has never been achieved by just throwing the best components together. We put a relentless focus on software optimization, maximizing the performance of the hardware combination by only adding the features that truly matter to you, making an even better flagship smartphone experience.

This drive to bring out the true power offered by the top-of-the-line specs comes to life with our specialized R&D team, literally named the "FSE Team" (Fast, Smooth, Efficient). We set up this team in 2016 with the sole focus on system optimizations. Its only objective is to ensure that OnePlus devices can deliver the fastest and smoothest experience possible, in a continuous and stable manner. In fact, we don't even release products until they meet, or better yet exceed, the extremely high standards we set for ourselves.
On weibo the company's CEO posted a video to show the difference between the normal video on a 90Hz screen and 120 fps video on a 120Hz screen with MEMC chip and says that the addition of MEMC chip offers smooth video viewing experience regardless of local or online playback. He has also shared a video that shows 24fps video that is converted into 120fps with the MEMC chip and the company's own algorithm offering a smooth, blur-free video experience on the 120Hz Fluid Display.
Earlier this year the CEO had posted a video of the MEMEC chip converting a 30fps video to 120fps.
If you've seen high-quality TVs, you're no stranger to MEMC. We've created a custom MEMC chip that can push ordinary 30fps video up to 120, so any video gets the full advantage of our 120Hz Fluid Display. pic.twitter.com/YPD3fw5uOn

— Pete Lau (@PeteLau) January 16, 2020