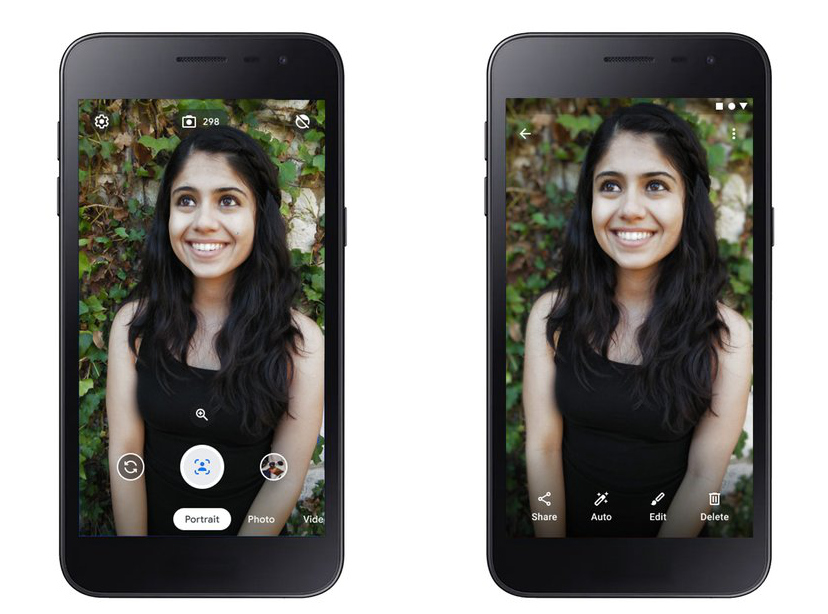 Google launched Android (Go Edition) back in 2017 and since then, they have been steadily releasing new Go edition versions of their core apps and services. The latest app to join their family is the Camera Go that is designed to work smoothly with low storage requirements.
Camera apps for a smartphone can be heavy on the phone's processor, so Google designed this app with maximum speed but minimum storage in mind. The app has a clean and simple interface interface but still has some nice features like Portrait mode. A really interesting feature in that the Camera Go will track the storage is left in the user's phone for photo and video and will also prompt the user to clear storage space. This is an important consideration for Android Go smartphones which typically have low storage.
Google has stated that Camera Go will arrive soon for Nokia 1.3 and more Android (Go edition) devices. Till now, Google has already released Go versions of Google Search, YouTube, Gmail, etc. which can be found on the Play Store.