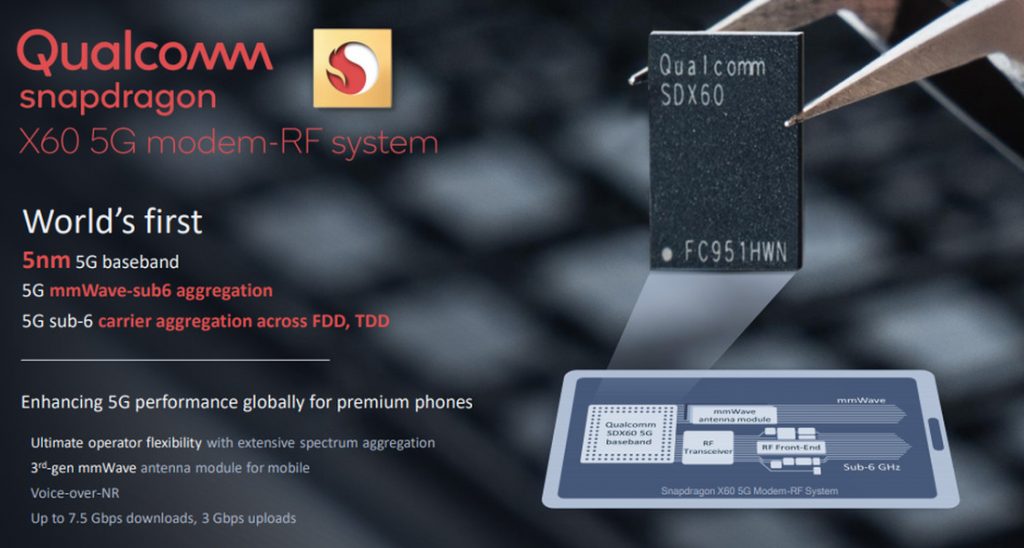 The race for 5G surges ahead as major 5G modem chip manufacturer, Qualcomm has announced its 3rd generation 5G modem-to-antenna solution called the Snapdragon X60. It features the worlds first 5nm 5G baseband and has spectrum aggregation across all key 5G bands and combinations.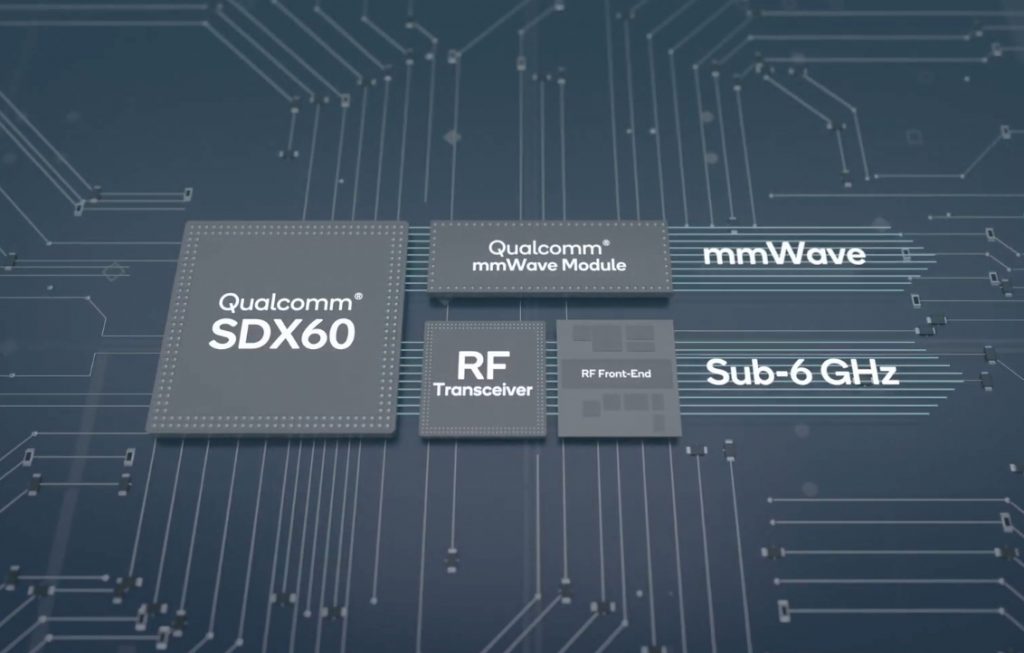 The chip is capable of supporting both mmWave and sub-6 using frequency division duplex (FDD) and time division duplex (TDD), which was not possible previously in a single chip. With this capability, smartphone manufactures do not have to choose between which 5G to implement in this smartphone as the spectrum assets are highly fragmented currently. The X60 also supports 5G Voice-over-NR (VoNR) for high quality voice services.
It uses Qualcomm's new QTM535 mmWave antenna module, which is highly optimised for mmWave performance along with having a more compact design. Qualcomm claims the X60 platform can deliver up to 7.5 gigabits per second (Gbps) download speeds and 3 Gbps upload speeds. We can expect the Snapdragon X60 chip to appear of commercial premium smartphones sometime during early 2021.
Commenting on the launch, Cristiano Amon, president, Qualcomm Incorporated said:
Qualcomm Technologies is at the heart of 5G launches globally with mobile operators and OEMs introducing 5G services and mobile devices at record pace. As 5G standalone networks are introduced in 2020, our third-generation 5G modem-RF platform brings extensive spectrum aggregation capabilities and options to fuel the rapid expansion of 5G rollouts while enhancing coverage, power efficiency and performance for mobile devices. We are excited about the fast adoption of 5G across geographies and the positive impact 5G is having on the user experience