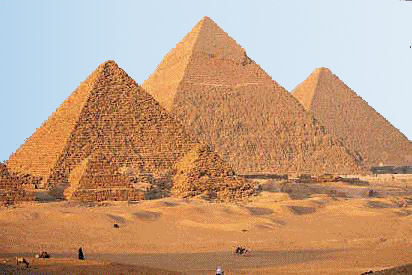 2010 was a very wonderful year for mobile phones because we have observed that how much mobile technology and industry improved. In the beginning of 2010, we saw phones with 800 MHz processor, and now there are phones with dual-core processors, and in few more months or may be later this year, we may see a phone with quad-core processor. LG announced the first dual core phone a few months ago, and now other mobile companies are also following their footsteps.
HTC is one of the leading mobile phone brands in the world. Last year, HTC launched the Desire HD in September and now according to Tmo-News, it looks like HTC is preparing a successor to the HTC Desire HD and it's codenamed as the HTC Pyramid and it will hit T-Mobile USA in Q2 2011. They are saying that HTC would launch this phone at the MWC next week but as the device is bounded for T-Mobile USA, HTC may launch this device at the CTIA in March because devices launched at MWC are mostly for European and Asian countries. It's rumored that the phone features Qualcomm Snapdragon MSM8260 1.2 GHz dual-core processor, 4.3″ qHD screen, and it's a 4G capable phone. I am sure that the device will run Android 2.3, which is the latest Android version for the smartphones.
Well folks, that's all we know about the Pyramid at the moment. As the MWC is around the corner and HTC will be there, I am sure that they will announce some new devices, and may be this device is also a part of their new line. But if not, then I hope that they would give us some information about the Pyramid at the MWC.