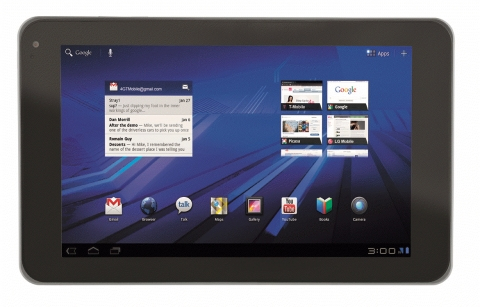 According to a Korean press release, LG is readying to launch it's Optimus Pad tablet at MWC (Mobile World Congress) 2011 which starts in little over a week.
The LG optimus Pad rumours started way back in the middle of 2010 and now it is finally ready to see the light. It is said to be the European 3G version of the LG G-Slate which is headed for USA on T-Mobile.
The known specifications are:
Android 3.0 Honeycomb
NVidia Tegra 2 Processor
8.9″ Multi-Touch Capacitive Display
6400 mAH Battery
We will bring you more information when the product launches at MWC 2011.
via Android Community, hankyung