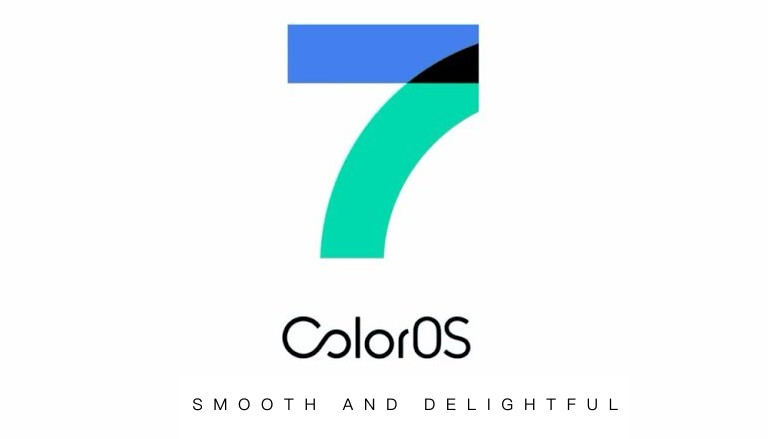 OPPO introduced the ColorOS 7, the next major ColorOS update last month, and the global announcement happened in India soon after. The latest version is based on the Android 10 and comes with refreshed icons in UI, expansion of live wallpapers, dark mode, smart side bar, improved navigation gestures, most talked about India-only DocVault and lots more. ColorOS has more than 300 million users worldwide, covering more than 40 countries and regions, and translated into more than 80 languages. Let us check out the top 7 features that the ColorOS 7.0 brings.
1. New Visuals and icons
ColorOS 7.0 brings new Infinite Design that makes it attractive. There is also new OPPO Sans default font that goes well with the new design. It also has all-new icon design, which is lightweight. OPPO says that it has been adapted to over hundreds of third party apps, to ensure the visual consistency.
ColorOS 7 also gives you more control over icons. You can choose the icon styles from Default, Rectangle, Pebble and even customize the icons details. You can access this from Settings → Home Screen & Lock Screen Magazine → Personalization → Set Icon Style. Art+ Icon option lets you use icons from third-party designers and customize the icon shapes according to your taste easily.
2. New Wallpapers
The ColorOS 7.0 brings more live wallpapers for Indian users, which changes during the time and could light up your phone, animating with the tap of your finger. The Hawa Mahal live wallpaper not only represents India's iconic monument, but also represents how OPPO ColorOS is 'Windows to the world'.
There are also Art+ static wallpapers with number of designers who have partnered with OPPO as a part of Special Artist Wallpaper Project, which conveys its care of nature, environment friendly, culture protection and more.
You can access this from Settings → Home Screen & Lock Screen Magazine → Set Wallpaper or simply pinch to zoom on the Home Screen. You can download more wallpapers from the built-in Theme store.
3. Dark Mode
ColorOS 7 supports Android 10 dark mode, which can be easily switched on from the navigation bar. Apart from the original apps and apps Google supports, ColorOS 7 adapts it to hundreds of apps, including the most-used top 200 apps for Indian and global users. You can schedule dark mode to specific time and enable it for third party apps. Dark mode also reduces battery consumption in phones with an AMOLED screen.
You can access this from Settings → Display & Brightness → Dark Mode or simply long press the dark mode option in the navigation bar.
4. New Animations
ColorOS 7 comes with more responsive and physics-based animations. For example: The weather screen has new weather animation, which matches with the actual weather outside. Once you long press the screen, you will feel the control with the sun light, rain drop, star track and more. You can access this from Apps screen → Weather.
The uninstallation animation has been refined to disintegrate and scatter like dust in the wind, just like you are erasing something.
5. Sound Effects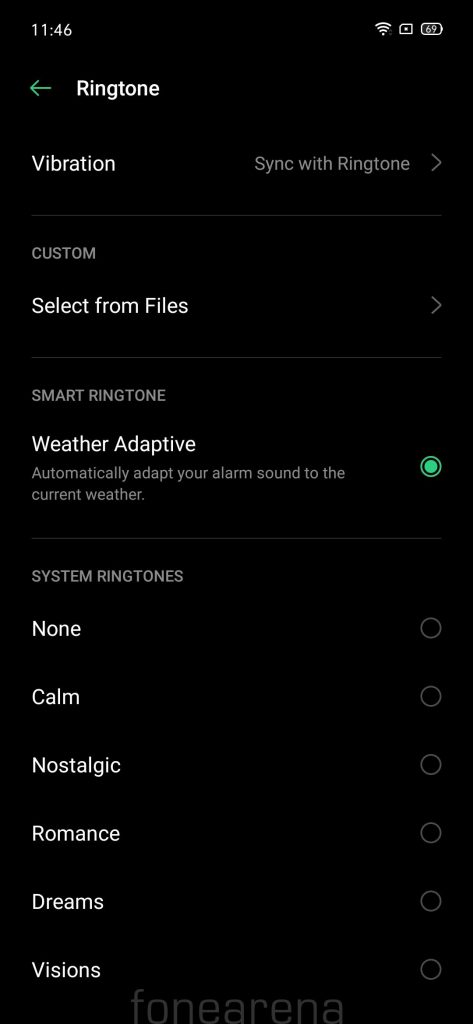 OPPO has partnered with noted Danish audio production company Epic Sound to upgrade the overall sound system. In ColorOS 7, the notification sounds are simplified and reduced 4 to 6 times average length, making them more pleasant to your ears. System pre-loaded ringtones have also been optimized in the ColorOS 7.0.
The improved haptics give you a more real screen touches, covering 8 different features including keyboard, Calculator, Compass, on-off switches, screen-off gestures and more. You can access this from Settings → Sound & Vibration.
It adds alarm with weather, meaning it will turn to raining alarm when it rains, bird calls and more. You can access this from Clock → New Alarm → More → Ringtone → Weather adaptive.
6. Screenshots and Screen recording
ColorOS 7.0 brings improvements to 3 finger screenshots. You can touch and hold the screen and swipe your fingers to adjust the screenshot size. Touch and hold the screen and swipe your fingerprints outward to capture a long screenshot.
Screenshot settings lets you adjust the position of the screenshot preview floating window and set the screenshot sound. After taking a screenshot, you can drag it up and release to share it, or drag it down and release to take a long screenshot.
Screen recording finally has option to record in 1080p resolution, up from 720p, you can also choose 480p option. There is also a  screen recording floating window to easily pause the recording or go to settings.
7. Game Space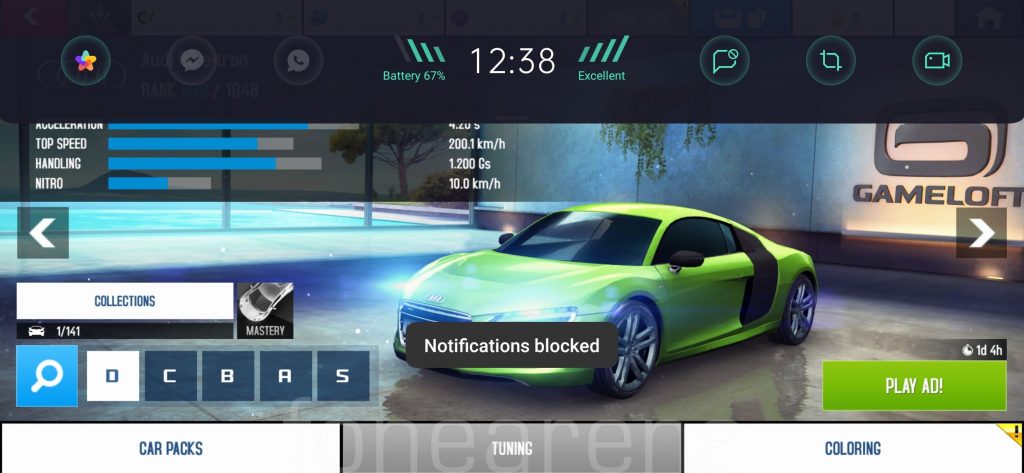 ColorOS 7 has a new animation when launching the Game Space app, which is close to the gaming scenario. To assist users while gaming, OPPO has developed the Game Assistant which provides methods to respond to messages more easily without exiting your game or even block messages and notifications completely. Taking screenshots and screen recordings are also much easier now. The Game Space provides shortcuts to all your games and also gives you controls to view the battery status, network condition, and choose network modes.
To deal with unresponsiveness and dropped frame rate, ColorOS 7 automatically detects heavy loading scenarios and allocate system resources in advance, ensuring smooth gameplay. By doing this, OPPO claims an improvement of almost 38% in frame rates in its own testing.
Another common issue is the touch responsiveness when gaming. ColorOS 7 increases its touch scan frequency by working on CPU scheduling & pre-rendering and more. The modifications supposedly results in 63% touch sensitivity improvement, reported by OPPO's own testing.
Other features
In addition to these ColorOS 7.0 also brings improvements to Sidebar, so that you can launch calculator from it, improved navigation gestures that lets you swipe inward from both the sides of the screen and then hold to switch to previous app, gesture support in landscape mode, simple Home screen mode, featuring larger fonts and icons and cleaner layout. There are improvements to 'Soloop' video editing app.
It brings new OPPO Share feature that lets you share files with realme, Xiaomi and vivo devices. Navigation bar finally lets you add any number of icons offering multiple page layout. Camera gets UI enhancements, and Camera Timer gets new UI and sound. Album recommendations recognises more than 80 different scenes.
ColorOS 7 update has already started rolling out for Reno, Reno 2, Reno 10x Zoom, F11 Pro and F11. The company claims to release the update to cover over 25 phone models by the end of the year. You can check out the complete roadmap here. You can join the trial version, which is like beta from Settings > Software Updates > Setting Icon — Trial Version.