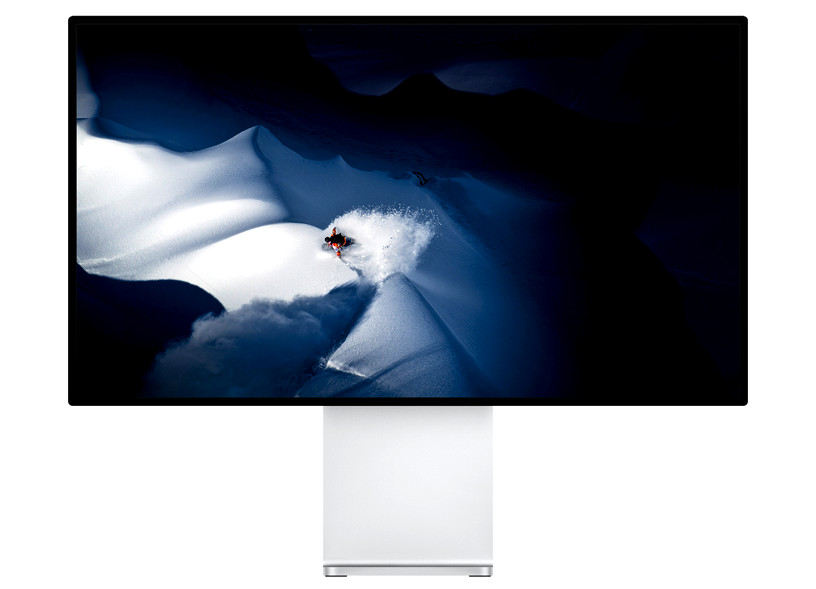 Apple announced the Pro Display XDR earlier last month alongside the new Mac Pro and it went on sale today. The Pro Display XDR comes with standard glass and another model comes with special nano-texture glass. Now Apple has released support documents with special instructions to clean the Pro Display XDR model with nano-texture glass.
Apple's support page has cleaning instructions for both standard glass and the model with nano-texture glass. Apple mentions that to clean the standard glass, Pro Display XDR customers should use the polishing cloth that came with the display or another "clean, dry, micro-fiber cloth". It also suggests users to first disconnect the display from power for additional cleaning of the glass.
The cleaning instructions for the standard glass is quite basic and simple. But for the model with nano-texture glass, it is quite different and bizarre. Apple says that customers should "use only the dry polishing cloth" that comes with the display to wipe dust or smudges off the screen and water or other liquids should not be used to clean the nano-texture glass. Apple also mentions that customers should "Never use any other cloths to clean the nano-texture glass." and if customers lose the included polishing cloth, they should contact Apple to order a replacement polishing cloth.
Furthermore, According to Apple, the nano-texture matte finish offers "glass etched at the nanometer level for low reflectivity and less glare.". If users wish to opt for the nano-texture matte finish, it is an additional US$ 1000 upgrade.
Apple Pro Display XDR features and specifications
32-inch (6016 x 3384 pixels) 218 PPI 16:9 IPS LCD screen with oxide TFT technology, 1000 nits sustained (full screen), 1600 nits peak brightness, 1,000,000:1 contrast ratio, P3 wide color gamut, 10-bit depth for 1.073 billion colors
Screen stretches edge to edge with just a 9 mm border
2D backlighting system using 576 full-array local dimming zones
Superwide viewing angle uses industry-leading polarizer technology that maintains exceptional color and contrast when viewing from different angles
Nano-texture on Pro Display XDR is etched into the glass at the nanometer level that offers beautiful image quality that maintains contrast while scattering light to reduce glare to the barest minimum.
Optional Pro Stand provides both tilt and height adjustment, and also allows Pro Display XDR to rotate into portrait mode
Dimensions: 28.3×16.2×1.1 inches; Weight: 7.48kg
One Thunderbolt 3 (USB-C) port (One upstream port for Mac Pro or other Thunderbolt 3 host (96W host charging)), 3x USB-C (USB 2) ports for charging or syncing.