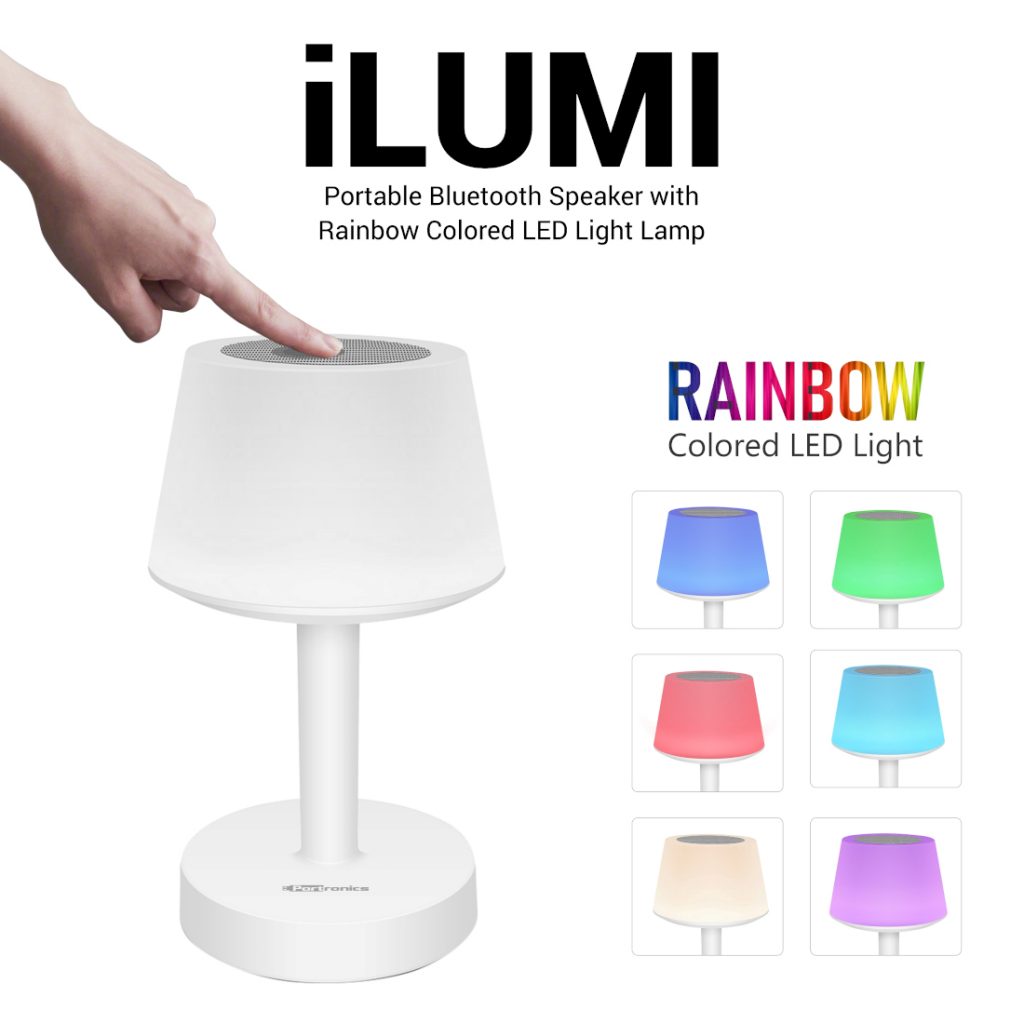 Portronics, a digital portable product manufacturer has launched their new ILUMI multi-coloured, multi-purpose lamp that doubles as a Bluetooth speaker. ILUMI gives the option to change the colour of the lamp with 5 choices and has a 2000 mAh in-built battery.
The LED lamp is equipped with a 3 Watt Speaker and a 2 Watt LED lamp with three levels of brightness controls. The controls work via a simple touch on the mesh-top of the device that cycles through 5 different colours. Portronics has also built in an option to synchronise the lights to the music.
The in-built mic and Bluetooth speaker make this lamp capable of taking calls hands free. ILUMI is made out of high quality ABS plastic and houses a 2000 mAh battery which gives the ILUMI a claimed battery life of 5 hours.
The Portronics ILUMI is priced at Rs. 2,999, you can get it on Amazon.in for a price as low as Rs. 1899.