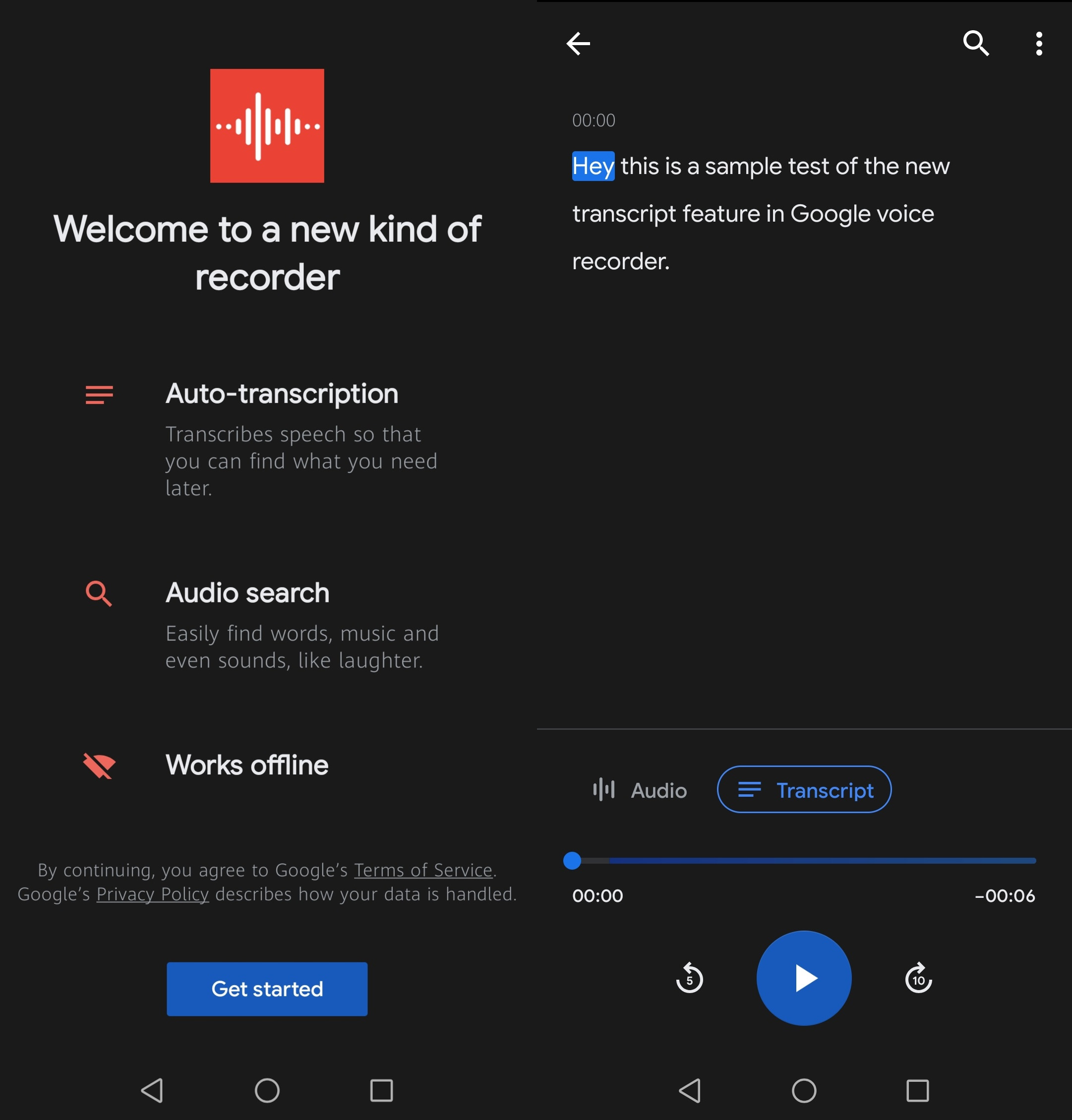 Google unveiled its new Recorder app with AI capabilities last month alongside the Pixel 4, Pixel 4 XL smartphones. Now Google has confirmed that the Recorder app which was exclusive to Pixel 4 Series will be rolled out to older Pixel smartphones. But, we tried side-loading the recorder app APK and surprisingly, it is working on non-Pixel smartphones (Android 9.0+) too.
The new Recorder app has nifty features than just a normal voice recorder. It comes with features like Auto transcription, Audio search, and even works offline too. Auto-transcription transcribes your speech so that you can find what you need later and the Audio search feature helps you find words, music, and sounds. This app also allows you to choose different themes like Light, Dark or adapt with the System Default theme.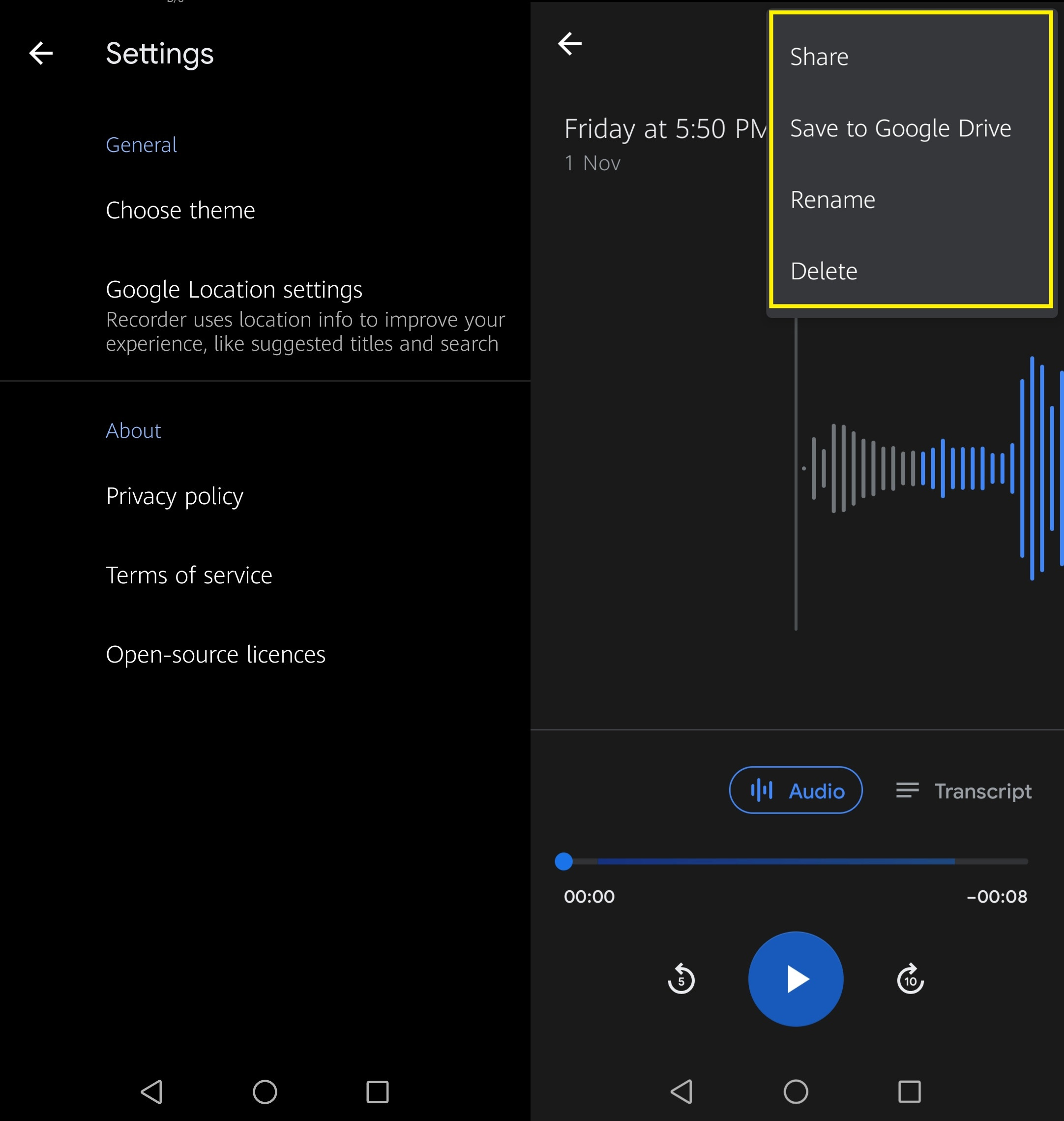 You can just Tap Record 
to start recording your speech and you can find your speech auto-transcribed in real-time in the dedicated 'Transcript' section found next to the 'Audio' tab. You can add title, location to save your recordings as well as the transcript. The transcript can also be shared, saved to Google Drive, and can be deleted if you wish to. Also, you can search for words, phrases, or sounds, like music or applause and can find the exact time the word was spoken, or sound occurred.
As of now, Google Recorder app only supports English transcriptions and more languages will be added soon, as Google confirmed already.
We tried side-loading the Google Recorder 1.0.271580629 APK on HONOR 8X, OnePlus 7 Pro and older Pixel 3a, and AI-powered features including auto-transcription works flawlessly, however the newer version crashes. It also crashes on most Xiaomi phones when recording button is pressed. You can try it on your smartphone (Android 9.0+) by side-loading this APK.