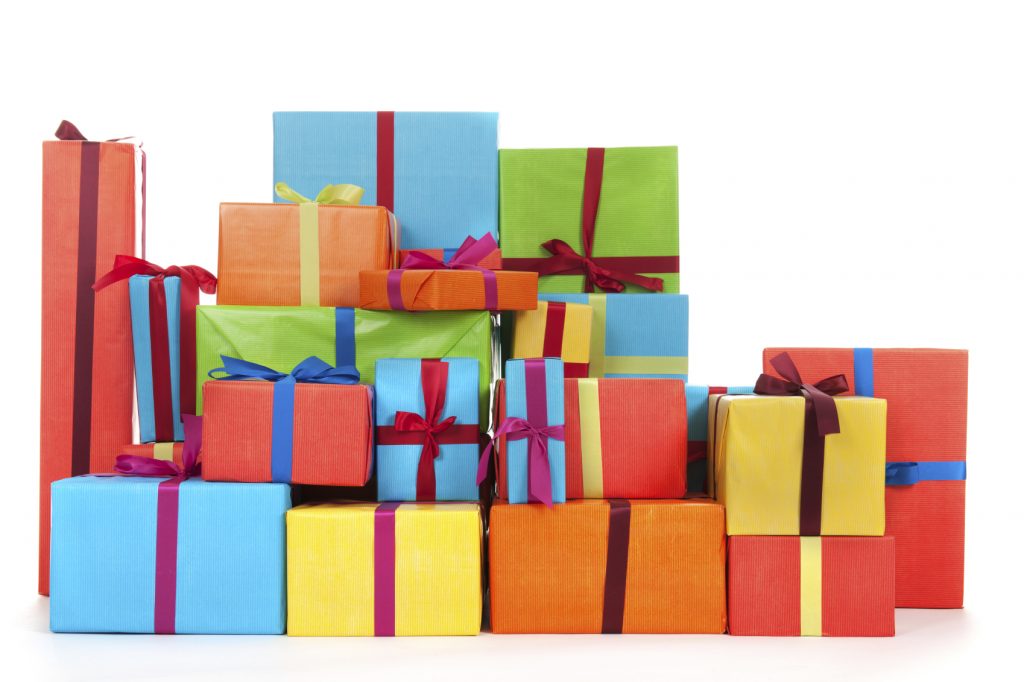 Diwali is right around the corner and it is a great time to buy gifts for your loved ones. Light up your their faces with some great tech gifts and celebrate this Diwali with lots of happiness and smiles. With a lot of sales happening on Amazon.in and Flipkart, here are some of our picks should check out.
Bose Noise Cancelling Headphones 700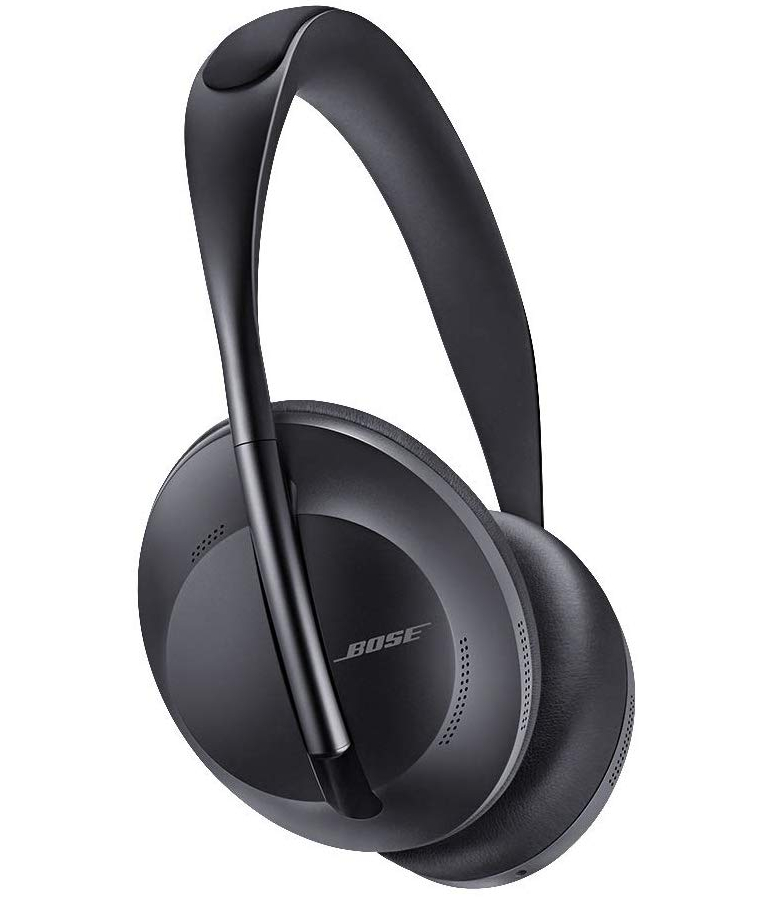 The Bose Noise Cancelling Headphones 700 is the latest offering from Bose with noise cancellation. The speakers feature an updated design, Amazon Alexa and the Google Assistant options built in. The headphones the best of Bose's famous noise cancellation technology, that can customized with 11 levels of control, from full noise cancellation to no cancellation while letting ambient sound in. The headphones are really comfortable to wear and have an excellent 20 Hour battery life.
Buy from Amazon.in at Rs. 34,499
Bose QC 35 II Wireless Headphone
The Bose QC 35 II were Bose's flagship NC headphones with world renowned noise cancellation capabilities and Bose's amazing signature sound quality. The headphones connect through Bluetooth and feature NFC for quick connectivity. The headphones also has Alexa built in to give users an extra choice of voice assistants.
Buy from Amazon.in at Rs. 20,549
Sony WH-1000XM3 Wireless Noise Cancellation Headphones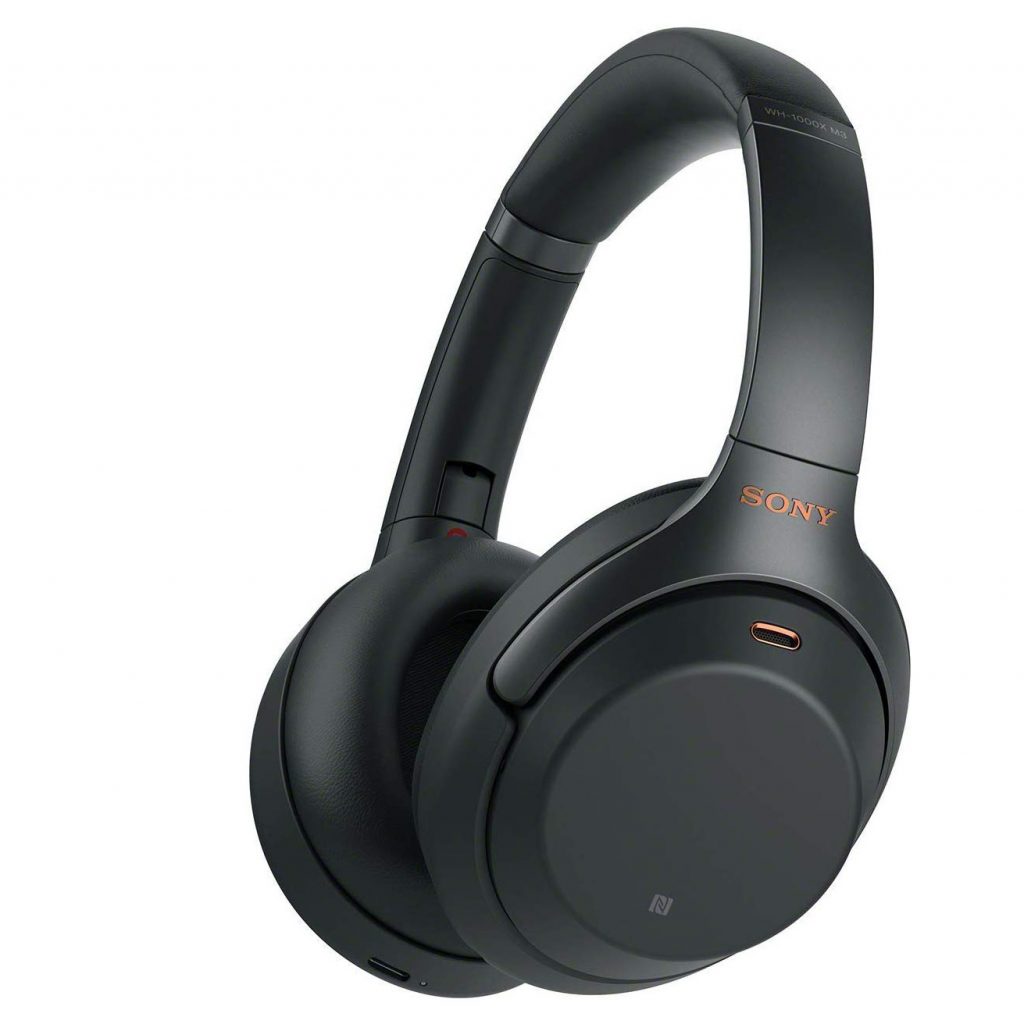 The Sony's WH-1000XM3 Wireless Noise Cancellation Headphones are Sony's best offering in the category of Noise Cancelling Headphones. While the noise cancellation quality may not perfectly match Bose's QC 35 II, the sound quality from these headphones is nothing short of brilliant. Coupled with NFC capability and Touch based controls, the WH-1000XM3 are fantastic headphones that are worthy of its price.
Buy from amazon.in for Rs. 20,490
GoPro Hero 7 (Silver)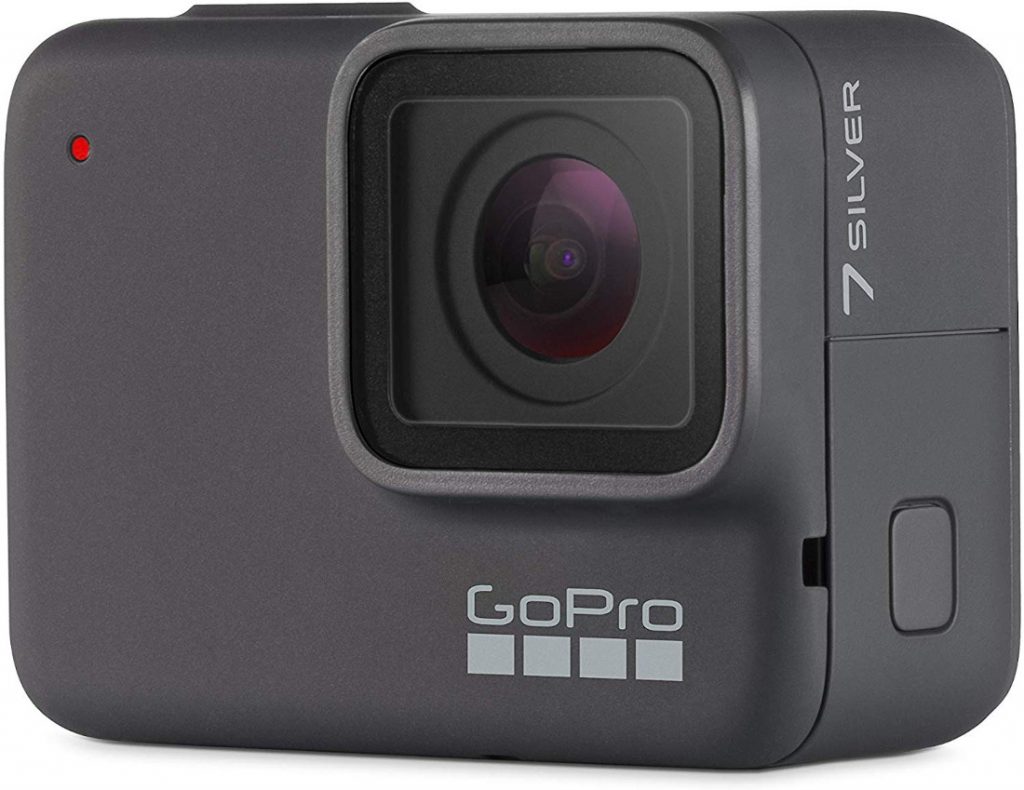 If you need an action camera, it's hard to go wrong with a GoPro. The company is famous for producing high quality action camera for years and the GoPro Hero 7 Silver lives up to its name. The camera is capable of shooting at 4K 30fps/1440p 60fps  with really good stabilization and also shoot 10MP photos with wide dynamic range. The camera features a touchscreen on the back, a 10-meter waterproof rating, GPS and comes with a smartphone app to instantly edit and share your photo/videos.
Buy from Amazon.in for Rs. 15,999
Saregama Carvaan Portable Digital Music Player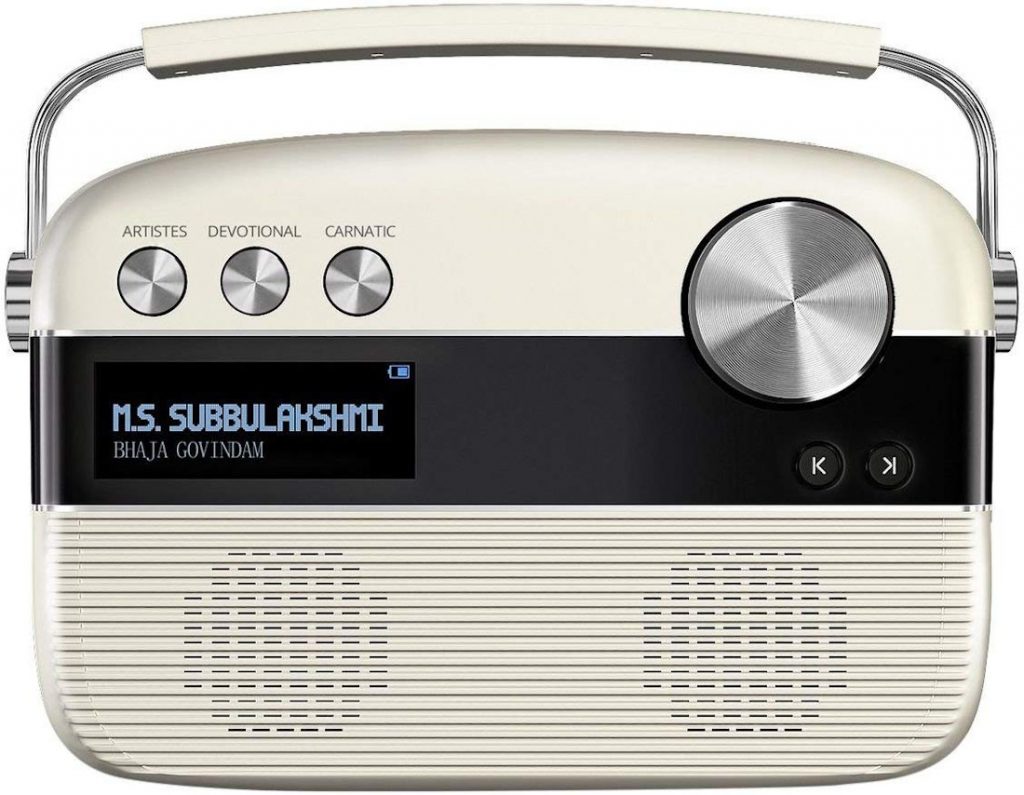 For the retro lovers and beloved grandmother's and grandfather's, the Saregama Carvaan Portable Digital Music Player is a wonderful option to re-live some of the classics. The stereo speaker comes pre-loaded with thousands of songs in the language of your choice. The speaker also comes with Bluetooth, USB 2.0 and also FM Tuner capabilities. The speaker has a rechargeable battery with 5 hours of listening time.
Mi Air Purifier 2S and 2C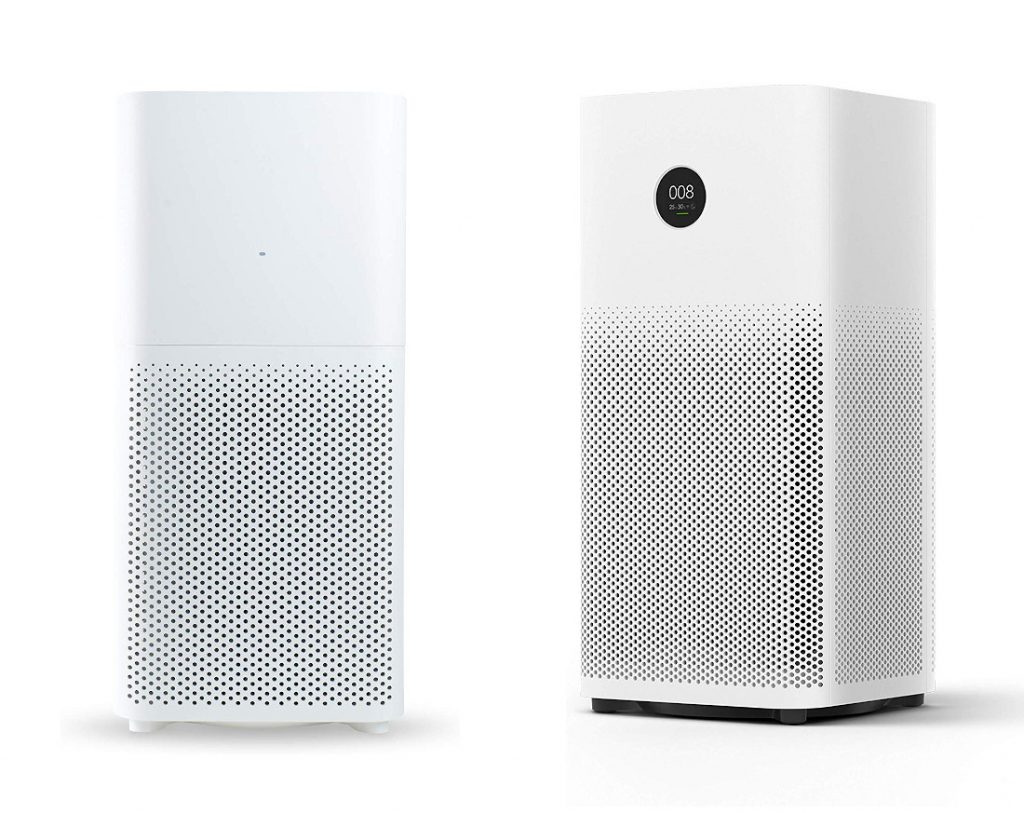 With Diwali comes a lot of air pollution and smoke that can create problems in your home. Combat this with the Mi Air Purifier 2S or the Mi Air Purifier 2C to ensure your home is pollution free. The Air Purifier is the basic model with a True HEPA Filter with filtration efficiency of 99.97 percent for particle size up to 0.3 microns, 360 Degree Air Intake for efficient filtration and a LED indicator to show air quality.
The Mi Air Purifier 2S is the premium model with on OLED display that can shows real-time PM2.5 concentration, temperature and humidity, Wi-Fi connection and working mode. It comes with a laser particulate sensor, 3-Layer Filter for maximum purification and can be controlled with Mi Home App.
Buy Mi Air Purifier 2S at Rs. 7999 on Amazon.in and Flipkart
Buy Mi Air Purifier 2C at Rs. 6499
Dyson V7 Trigger Cord-Free Handheld Vacuum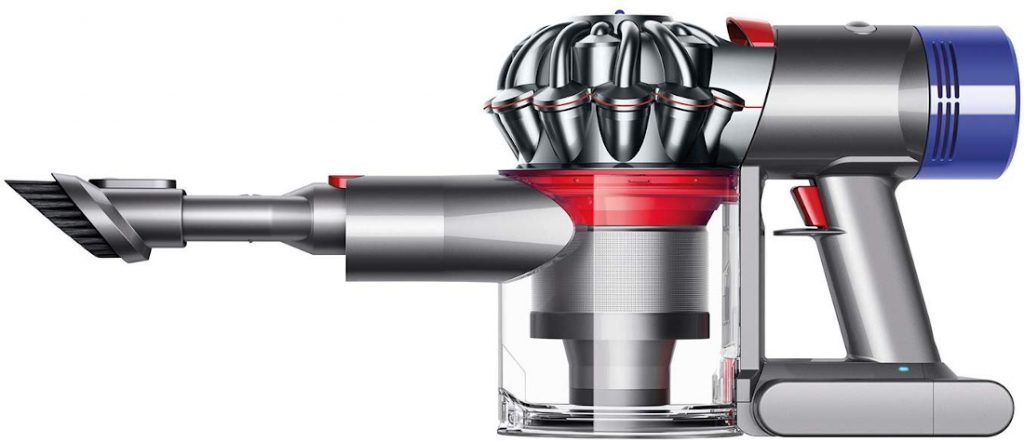 Dyson, a British consumer electronics manufacturer has released many products for the Indian market. Among them is the Dyson V7 Handheld Vacuum which is a handy tool for a quick vacuum session. The product is powered by a powerful  Dyson digital motor V7, this machine generates powerful suction of up to 100 AW. The headline feature of the vacuum is its portability that makes it extremely handy and user-friendly. The small size makes helps it perfect for hard-to-reach places around car interiors and reach awkward gaps and crevices.
Buy Dyson V7 Trigger Cord-Free Handheld Vacuum at 16,900 from Amazon.in
Letstrack Premium Real Time Vehicle Tracking Device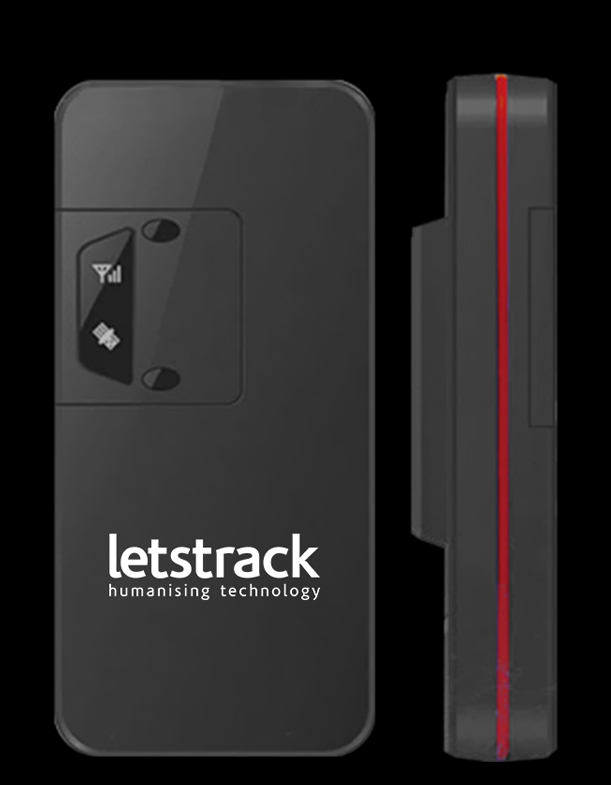 The Letstrack Premium Real Time Vehicle Tracking System GPS Device is a neat little device that can help you keep track of your loved ones, valuables or vehicles from anywhere in the world. The small waterproof device has a whole host of features such as 24 Hours Location History on app, Zone Alerts, Device Disconnect Notifications, Real Time Tracking, Engine On/Off Status, 60 Days history in web and a lot more.
Buy Letstrack Premium at Rs.8,999 on Flipkart.
OnePlus Q1 series 55 inch Android TV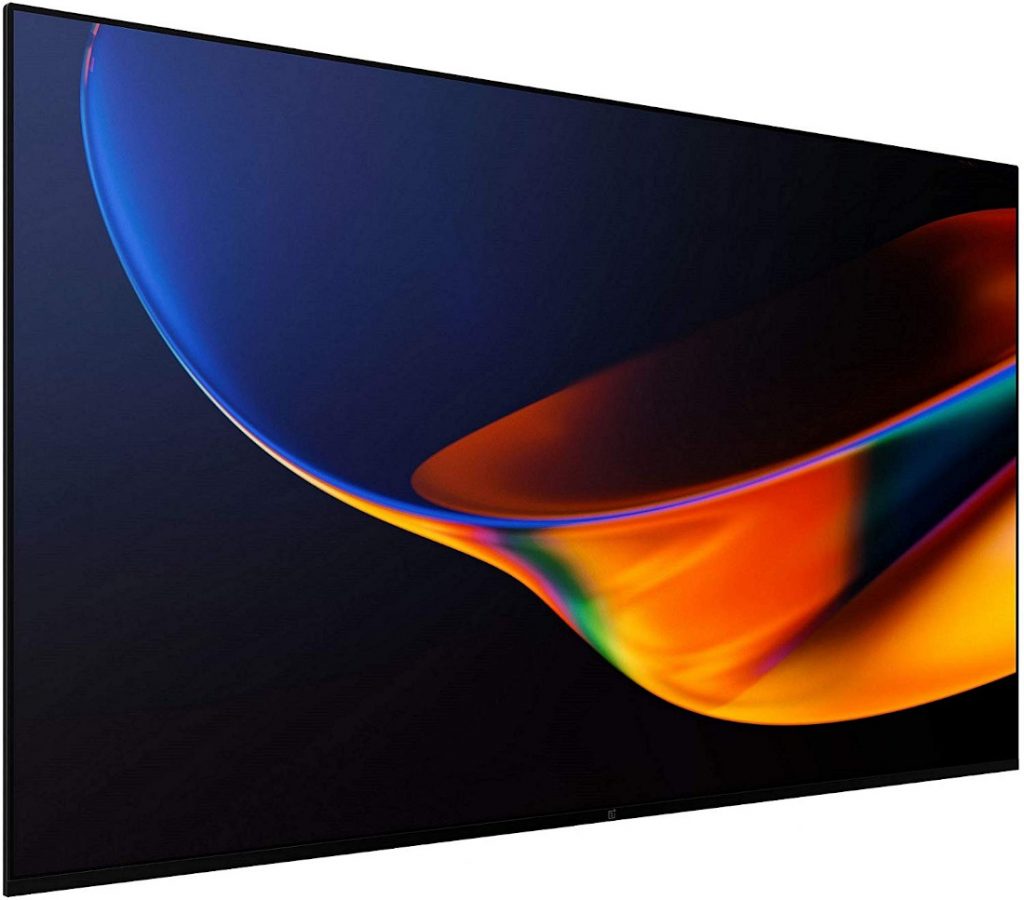 The latest entry to the premium smart TV market is none other than OnePlus. The device went on sale recently has boasted excellent reception from the market. The TV has a bezel-less 4K 55 inch QLED panel with HDR10 capabilities,  powered by Oxygen OS (based on Android 9) with Alexa Voice assistant built-in. OnePlus has come in strong to the market with a premium offering that is sure to not disappoint.
Buy OnePlus Q1 series 55 inch Android TV from Amazon.in for Rs. 69,899
Apple iPad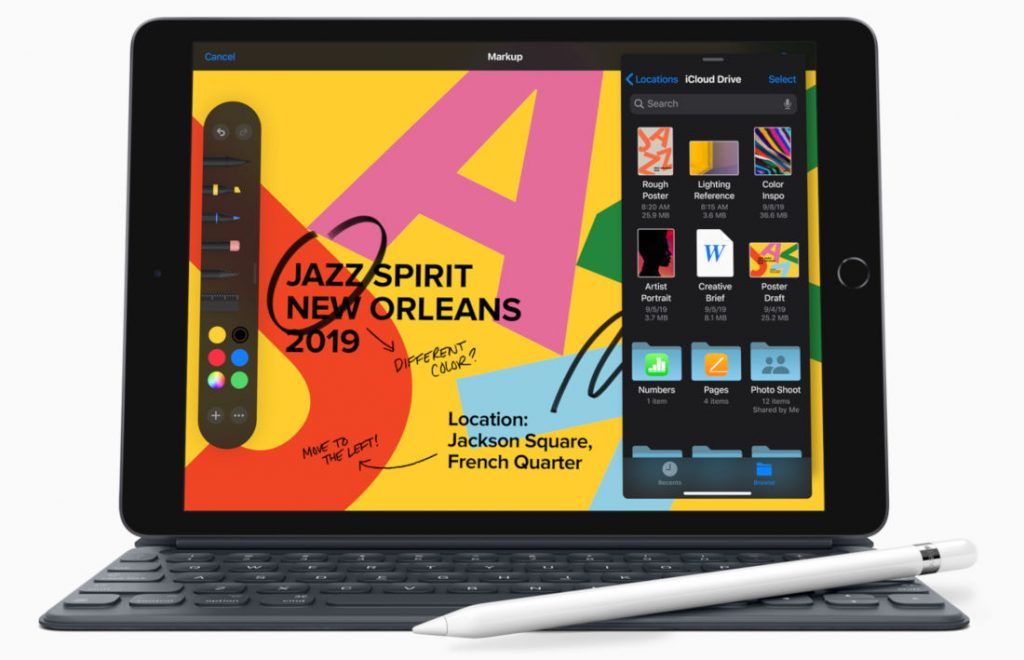 During its September event, Apple announced an update to the base-level iPad. It now comes with a bigger 10.2 inch keyboard, support for the 1st gen Apple pencil and the Smart Keyboard. With the release of iPad OS, Apple has massively improved on the capabilities of the iPad. Powered by the A10 fusion chip, the iPad is the best entry level device for anyone who needs a tablet.
Buy Apple iPad Air 7th Gen for Rs. 29,990 from Flipkart
Apple AirPods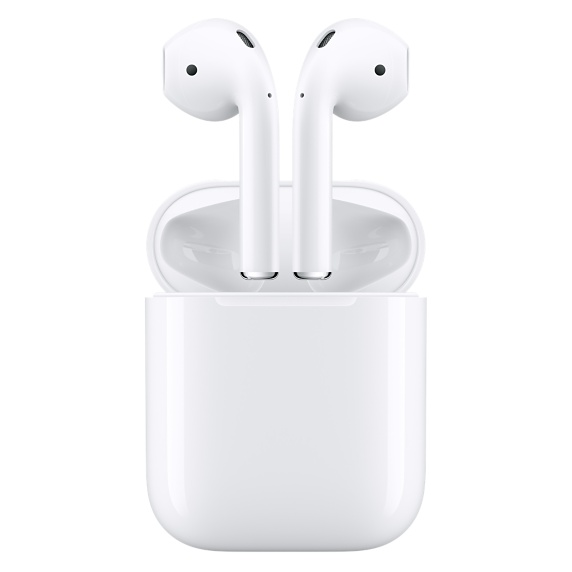 The Apple Airpods have the reputation being the best truly wireless earphones for anyone in the Apple ecosystem. While there are definitely more expensive options from the likes of Sony and Beats, nothing can beat the portability and the simplicity of the Apple Airpods if you use an iPhone. The Airpods new H1 chip makes the connection process to your iPhone seamless while adding "Hey Siri" functionality.
Buy Apple AirPods from Flipkart for Rs. 10,999
Mi 10000mAH / 20000mAh Li-Polymer Power Bank 2i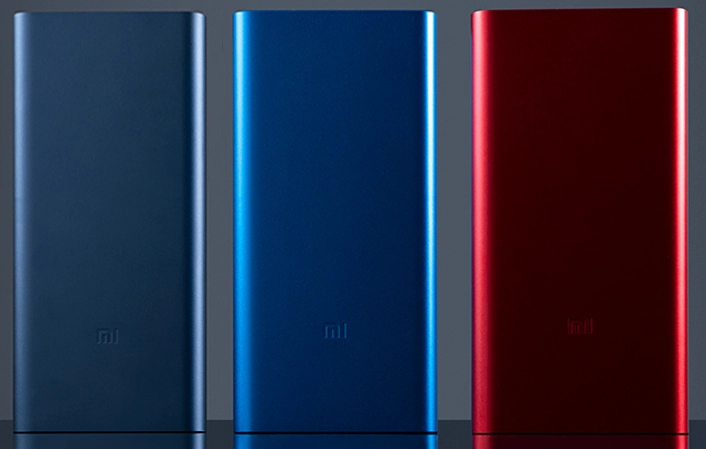 These days, power banks have become a necessary item to carry when travelling or when your phone battery dies after prolonged use. The Xiaomi Mi 10000 / 2000 mAH Li-Polymer Power Bank 2i is a great aluminium bodied power bank capable of charging your smartphones multiple times. The power banks have 2 USB ports with 18W fast charging capabilities that is uncommon in power banks.
Buy Mi 10000mAH at Rs. 799 / Mi 20000mAH at Rs. 1,399 from Amazon.in
Xiaomi Mi Band 4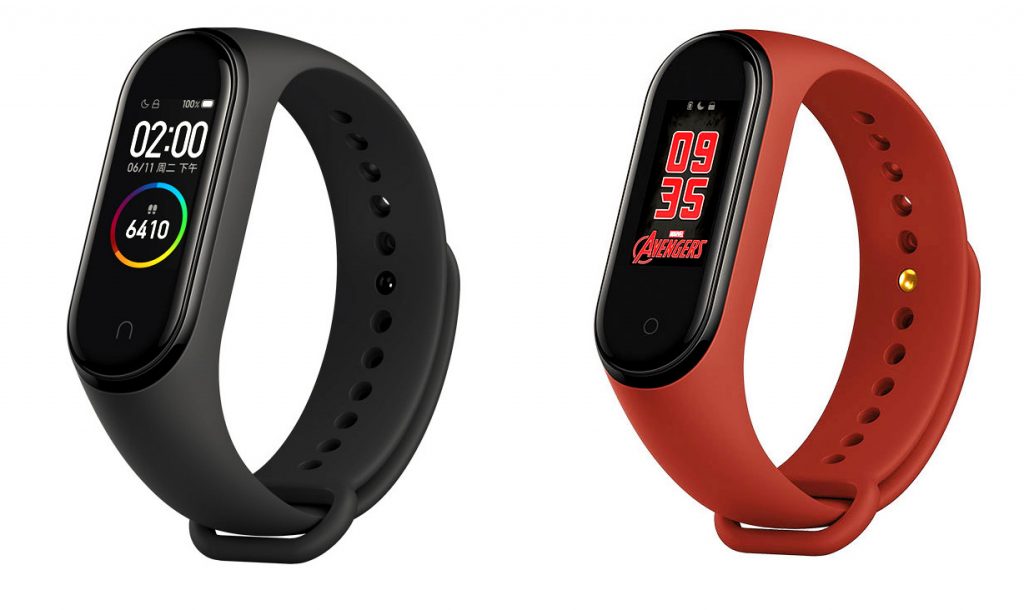 For the fitness enthusiasts, the Mi Band 4 is an excellent fitness tracker from Xiaomi. The device features a o.95-inch AMOLED color touch screen display, 6-axis high-precision sensor, 5ATM water resistance, built-in microphones and a 20-hour long battery life. The band can track swimming data in real time, monitor your heart rate, offers music/volume controls in the band and offer a variety of activity tracking.
Buy Xiaomi Mi Band 4 from Amazon.in for Rs. 2,298
JBL Flip 3 Portable Bluetooth Speaker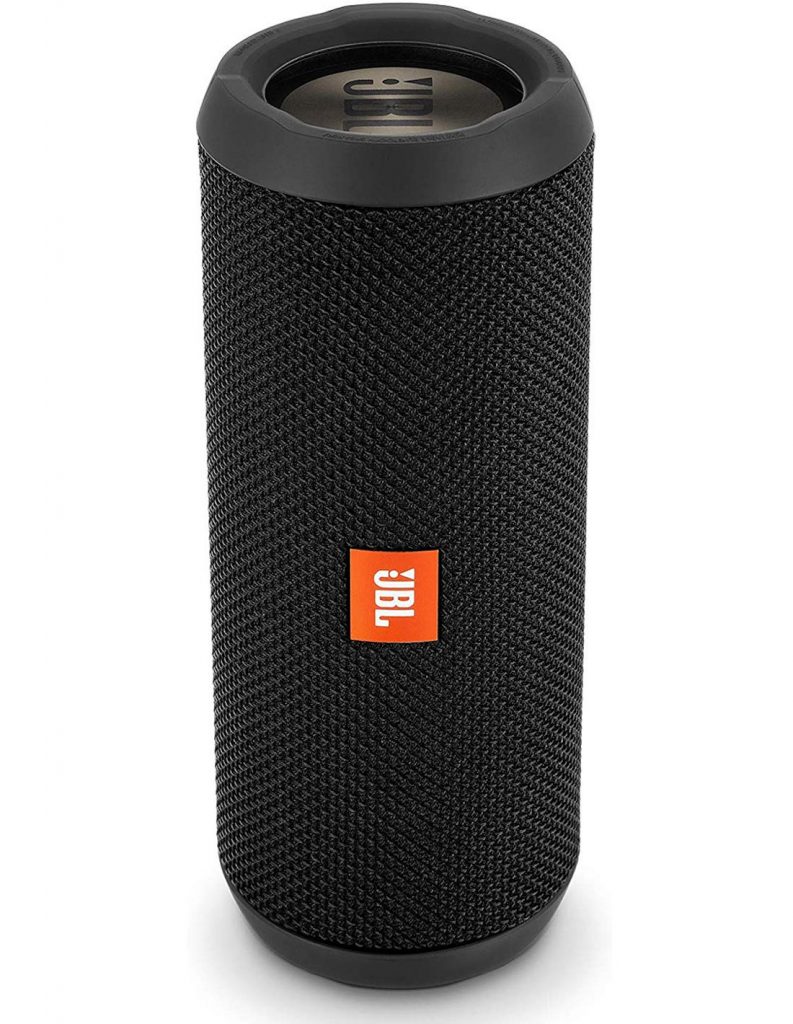 JBL is a brand that is synonymous with powerful speakers and the JBL Flip 3 definitely falls into that category. The Bluetooth speaker features a IPX7 Waterproof design with Dual external passive Bass radiators. JBL has released updated version of the Flip Speakers but for the price it is being offered right now, the Flip 3 is a steal if you want an excellent sounding Bluetooth speaker.
Buy JBL Flip 3 from Amazon.in for Rs.4,699
Amazon Fire TV Stick and Fire TV Stick 4K with All-New Alexa Voice Remote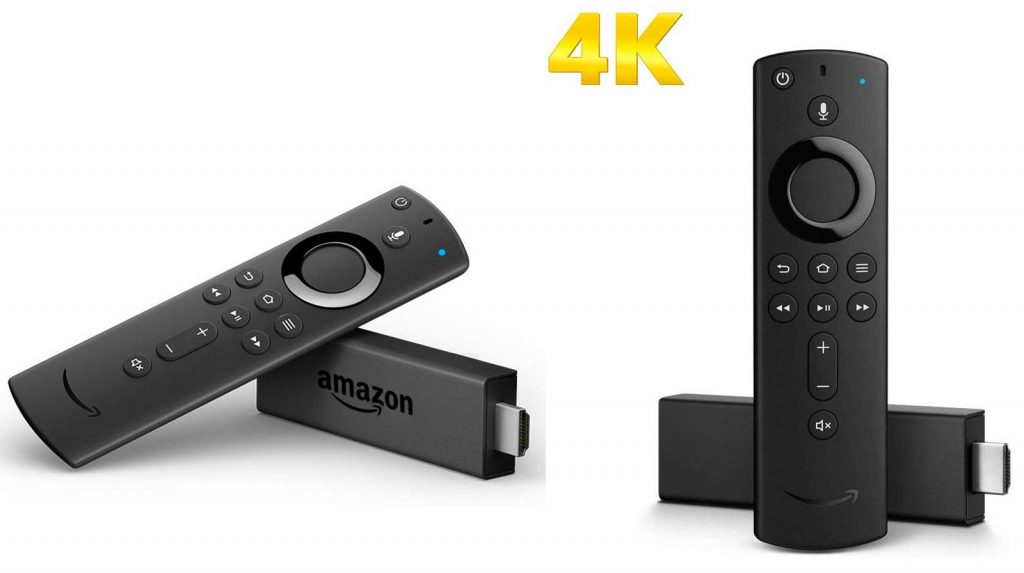 Amazon Fire TV Stick and the Fire TV Stick 4K with all-new Alexa Voice Remote offers the best streaming experience and brilliant picture quality.  The 4K model also gives you Ultra HD, Dolby Vision, and HDR10+. The Fire TV Stick gives you access to thousands of apps and Alexa skills, as well as over thousands of movies and TV episodes. Users can also pair any of the Echo devices with Fire TV for easy control of your entertainment experience using Alexa, hands-free. The all-new Alexa Voice Remote allows you to power on your compatible TV with a single remote.
Buy Amazon Fire TV Stick and Fire TV Stick 4K at Rs. 2,799 and Rs. 3,999
Google Home and Home Mini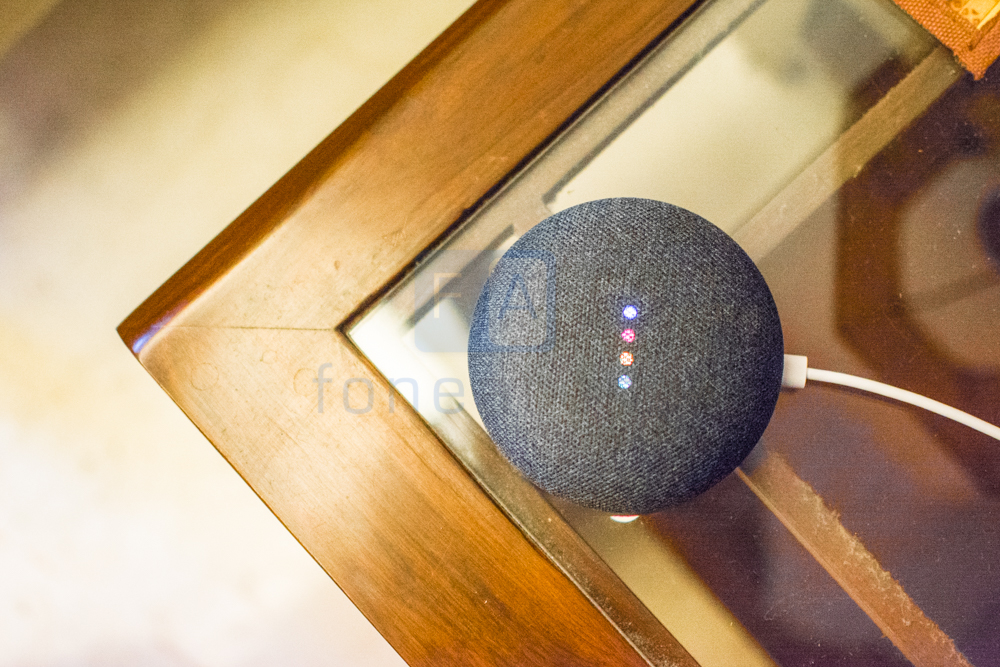 Google Home is basically a speaker that not only plays music, but also helps in managing your tasks and answer your questions through voice commands. You need to activate it just by saying "Ok Google" and command to play music using Google Play Music, Saavn and Gaana. Google Home Mini, the compact version of Google Home sports fabric speaker grill at the top and a plastic-looking base at the bottom. It also has three micro-LED lights on top.
Buy Google Home and Google Home Mini for Rs. 2799 and Rs. 6999 from Flipkart