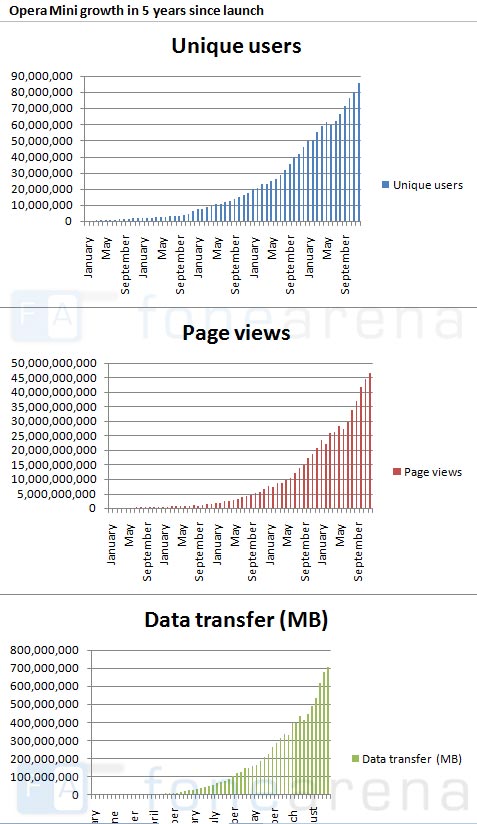 Opera Mini the amazing mobile browser just celebrated it's 5th Birthday. Just have a look at the graphs above to see the explosive growth of the Opera  Mini from Jan 2006 to Jan 2011. It has served zillions of web pages and petabytes of data to millions of users worldwide. The main reason for the huge success of Opera Mini is because it is fast and free !
It also supports a wide variety of phones right from the cheap dual SIM phones to highend smartphones such as the iPhone. But if you look at  the recent State of the Mobile Web report from Opera Software , the top handsets  using Opera Mini are feature phones or low end Symbian phones.
One of the secrets of Opera Mini's success if the server side compression technology which lets consumers load web pages in a jiffy and reduces your phone bills.
If you are a Opera Mini user and would like to win a Nokia N8 as a part of the birthday bash head over to the #OperaMiniTurns5 Contest
What feature would you like in the next version of Opera Mini ? Let us know in the comments !