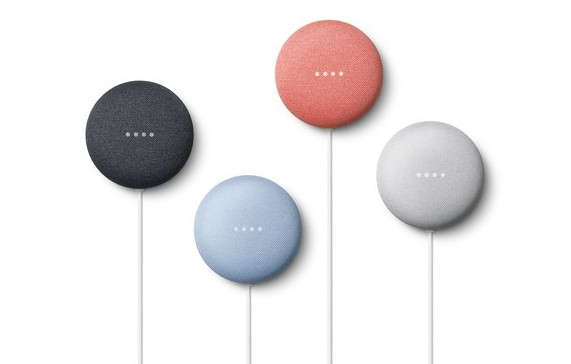 Google has announced Google Nest mini second-generation Google Assistant speakers and new Nest Wifi mesh router at its US event. The second-generation Nest Mini has been completely re-engineered with upgraded hardware for improved bass. The Nest Wifi mesh router, which are two separate devices: The Nest Wifi router plugs directly into your modem, forming the basis for a strong and powerful home network, and the Nest Wifi point expands your coverage where you need it most.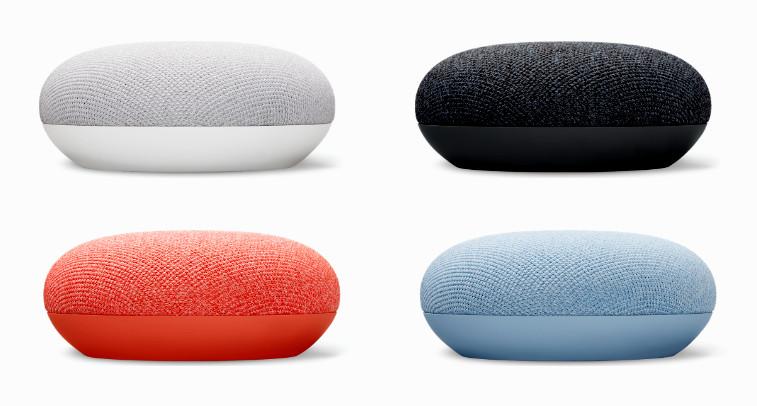 Highlights of Google Nest Mini
Nest Mini provides bass 40% stronger bass than the original Mini (measured from 60-100 Hz at max volume) with 40 mm driver, features proprietary audio tuning software
WiFi 802.11 ac (2.4 GHz/5 GHz), Bluetooth 5.0, Chromecast built-in
LED lights light up as your hand gets close to the device, indicating where you can tap to adjust the volume.
Nest Mini will dynamically adjust the volume of the Assistant, news and podcasts based on any background noise that may be happening at the time.
You can connect Nest Mini to your other Nest speakers to build a sound system for your whole home. If you have more than one Google or Nest smart speaker or display, you can create as many different groups and enjoy music, podcasts and more throughout your home.
Stream transfer can move your music, audio books and podcasts from one speaker to another with just your voice.
Google Duo functionality lets you call your devices from the Google Home app, use the intercom feature to talk from device to device or even call someone
Dedicated machine learning chip with up to one TeraOPS of processing power lets it learn your most common commands and process them locally for a much faster response time.
Soft rounded edges that blend in with your home.
Google Nest Mini comes in Chalk, Charcoal, Coral and a Sky color, is priced at $49 (Rs. 3,500 approx.), available for pre-order and goes on sale in the US from October 22nd. Google has confirmed that the Nest Mini will be launched in India soon.
Highlights of Google Nest Wifi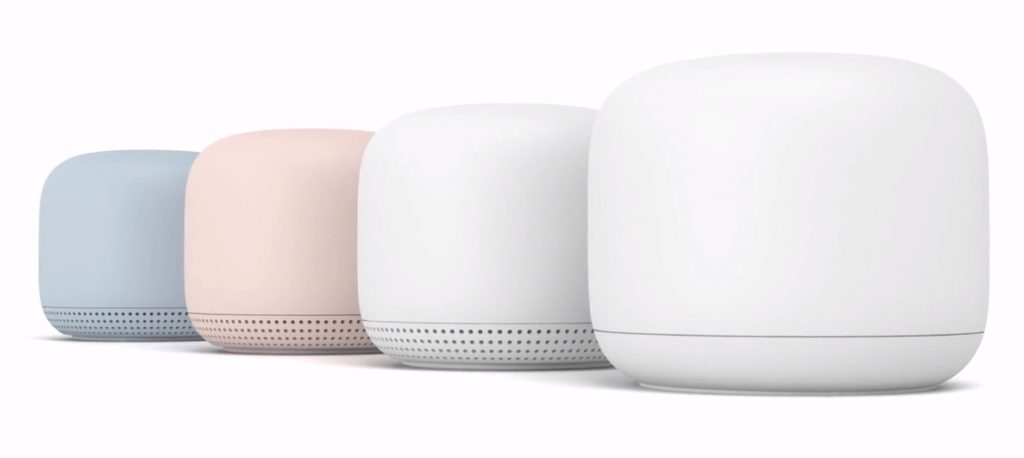 More powerful than Google Wifi, delivering up to two times the speed and up to 25 percent better coverage. A two pack can deliver coverage for a 3,800-square-foot home.
Quad-core 64-bit ARM CPU 1.4 GHz processor
Simultaneous dual-band (2.4 GHz/5 GHz) Wi-Fi 802.11ac, Wifi router- AC2200 MU-MIMO Wi-Fi 4×4 (5 GHz) and 2×2 (2.4 GHz); Wifi point
– AC1200 MU-MIMO Wi-Fi 2×2 (2.4 GHz/5 GHz)
The system is scalable, so you can add more points later (or buy a three pack to start with) to make sure you're covered. And if you've already got a Google Wifi network, you can easily add Nest Wifi to it for additional coverage.
Nest Wifi point also has a same speaker as Nest Mini, with the Google Assistant, so you can add it to a speaker group
Soft, rounded edges and unobtrusive lighting.
Google Nest Wifi points come in Snow, Sand and Mist colors. You can get a two pack with one router and one point for $269 (Rs. 19,225 approx.), or a three pack with one router and two points for $349 (Rs. 24,945 approx.). It will be available in eight global markets in 2019 and will be on sale on November 4 in the US.