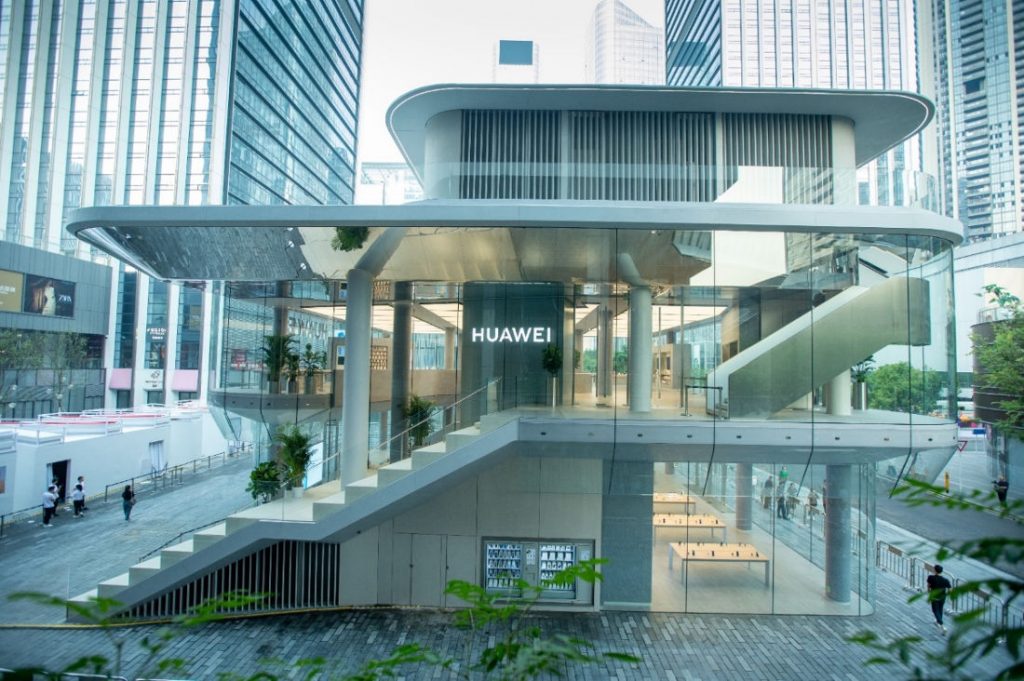 Huawei has opened its first Global Flagship store  in the heart of Shenzhen's vibrant MixC World. The store has been in preparation since 2017 and will be Huawei's first direct-sale store in the world. The goal of the store is to let customers experience Huawei's latest and most advanced products, its ultra-fast 5G connection and also provide a place to hang out and relax with your friends.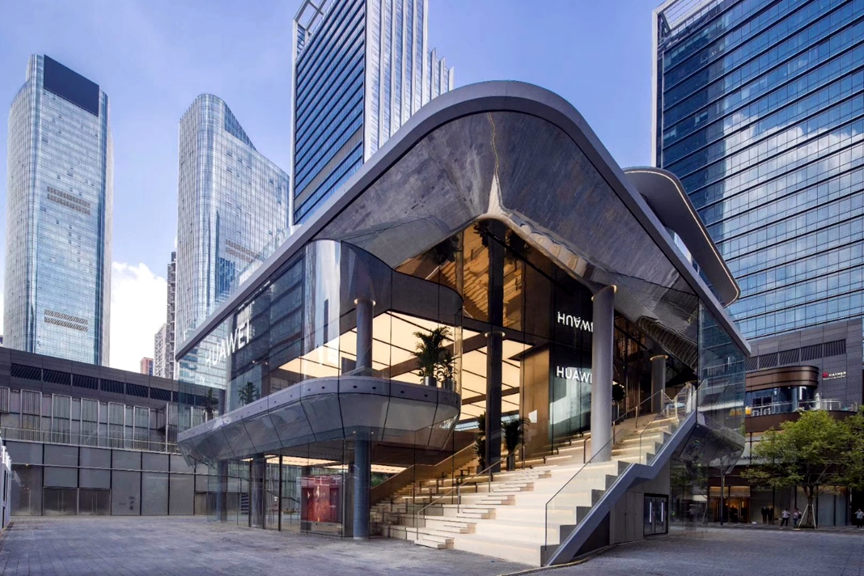 The building covers a total of 1300 Sq meters, with 3 floors constructed in a "City Square" concept combining the traditional Chinese and western architectural philosophy. A semi-open staircase connects the square with the surrounding environment providing customers with an open experience throughout the whole store.
As part of the many experiences in the store, customers can participate in the free courses in photography, videography, sports, etc. The store will also house many technical experts from Huawei to cater to technical enthusiasts or app developers. Customers will also be able to experience  ultra-fast 5G speeds and super-low latency 5G Cloud games in advance as Huawei has managed to cover the entire building in its 5G network.
Since the store has been built focusing largely around the customer experience, the store has been equipped with an Intelligent Environmental Control System based on Huawei's Hilink technology, which can automatically adjust the brightness, temperature and humidity of the store. Huawei has also considered many environmental aspects of the building to ensure it has created a store that co-exists with the environment. The felt used for ceilings and walls is made of recyclable plastic parts; the table uses nano board that can last for more than ten years and the floor is made of marble with natural ingredients.
Commenting on the launch Richard Yu, CEO of Huawei Consumer Business Group said:
Shenzhen is an international technology and innovation centre; we believe that Huawei Global Flagship Store will become the new Connecting Hub between Huawei and customers. MixC World is a gathering place where fashion, technology and liberal art meet together and Huawei Global Flagship Store will become Huawei's city living room connecting the consumers.