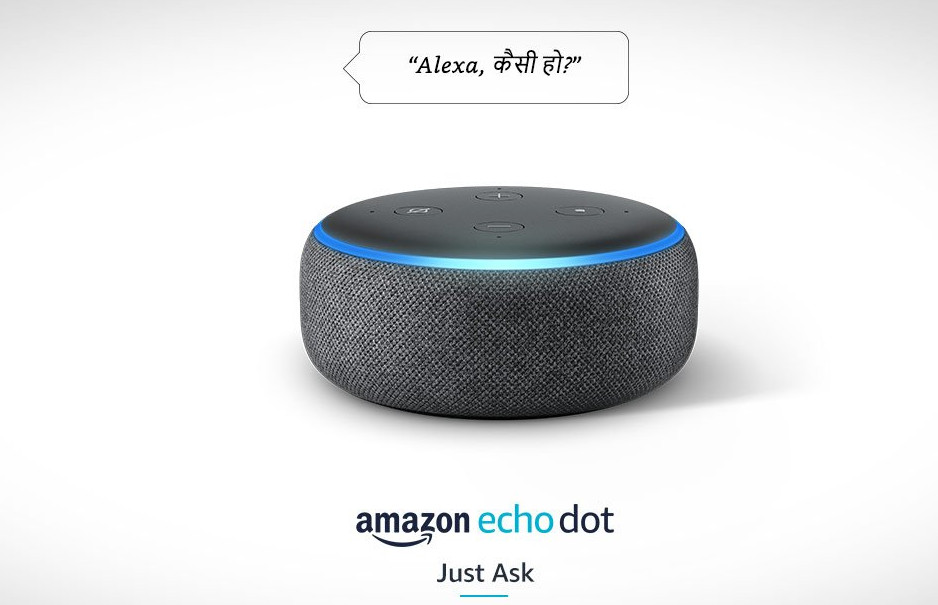 Amazon Alexa recently got support for interactions in Hindi or Hinglish and it let users interact with Alexa to ask for music, get Bollywood or sports updates and much more in Hindi or Hinglish. Today, Amazon has announced that Alexa is getting support for multi-lingual mode in India which enables users to seamlessly switch between English and Hindi language.
With the new multi-lingual mode, the language switch when talking to Alexa can be done without changing the language setting from Hindi to English and the other way around every time. But, in order to set up multi-lingual mode, users require the latest version of Alexa app and existing Echo users can change their device language to English/ हिन्दी via the 'Language options' inside the device settings and Echo Show and Echo Spot users can swipe down from the top of the screen to access the settings section and change language. Users can also ask, "Alexa, how can I set up multi-lingual mode" for help with the setup.
Users can ask Alexa to answer questions, play music, read the news, set timers and alarms, check the calendar, provide sports scores, control lights at home, use over 30,000 English skills and much more. In Hindi, users can enjoy asking Alexa for diverse content such as jokes, shayaris, games, Panchatantra stories, Bollywood dialogues, and more.