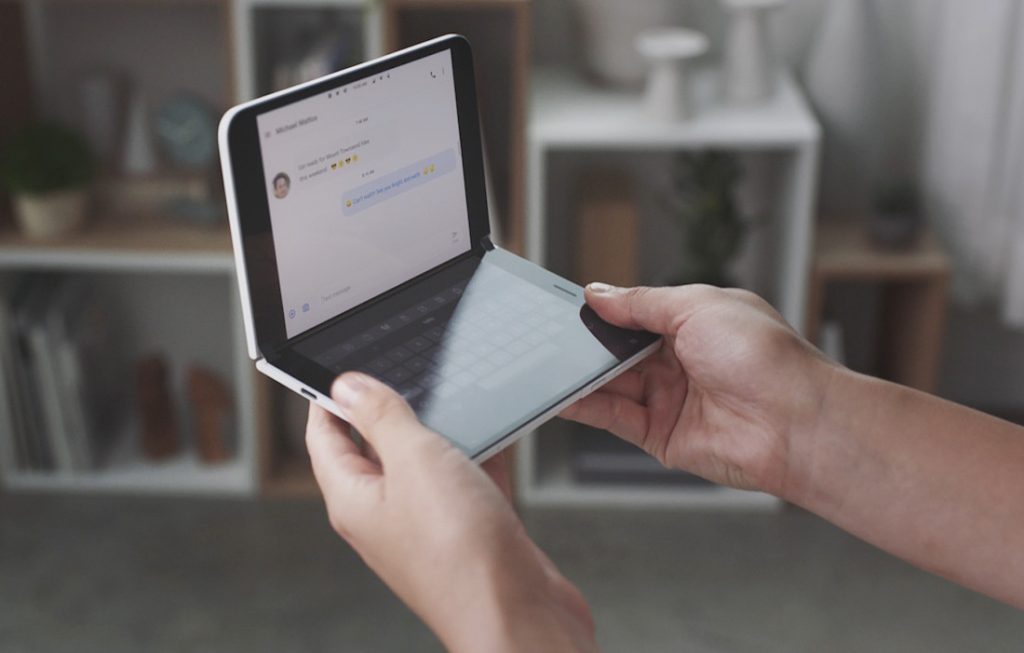 Along with Surface Neo, dual-screen device that runs Windows 10X, Microsoft also introduced Surface Duo, a new Surface smartphone that runs Android. It has two paper-thin 5.6-inch screens that unfold to 8.3-inch tablet. You can make phone calls and the 360° hinge lets you use it in a variety of modes, said Microsoft. The Surface Duo comes with Google Play Store and runs Microsoft Launcher.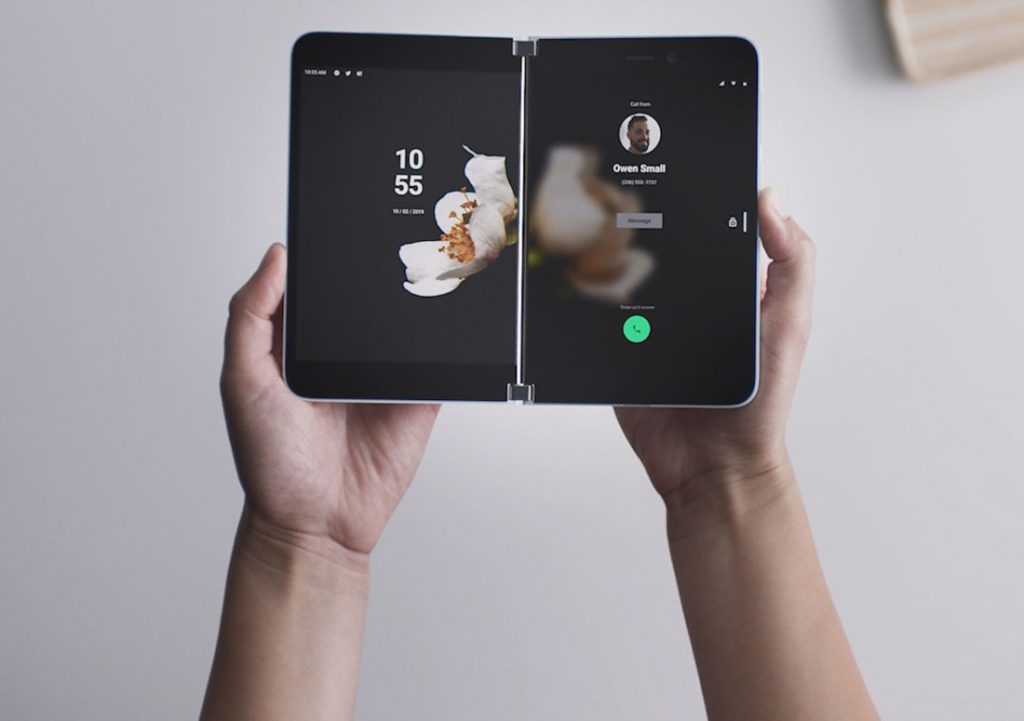 The teaser video it also showed Project xCloud Xbox game streaming running on the dual-screen display.  In the future, developers will be able to leverage special APIs that detect when a game is streaming to a small-screen device, including foldable devices and bring up the necessary controls to make it work.
When folded out, the Surface Duo would gain touch commands for Project xCloud on the lower portion of the screen, creating an experience similar to that of a Nintendo 3DS.
Similar to the Surface Duo, the Surface Neo is also scheduled to go on sale during Holidays of 2020, which is November or December next year.