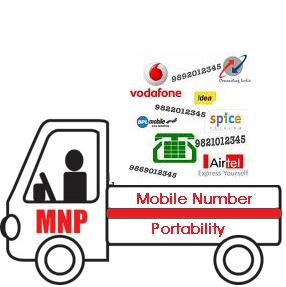 After years of waiting and with numerous delays for mobile number portability, it will finally be available all over India from this January 20 2011.
Telecom Minister Kapil Sibal said,
"We're very happy that we are going to launch it nationally. It's a great step forward for the consumer. It enhances his choice."
What is MNP?
Ever frustrated with your current service provider? Want to move a better service provider by keeping your present number..? This is just the right time. There are millions of cell phone users in India, So with MNP it gives you freedom to shift to a better service provider with less hassle. This service is applicable to both the Prepaid as well as the Postpaid customers.
Procedure
To shift, send an SMS "PORT" followed by your mobile number from your phone to 1900.
Your service provider will reply with a unique porting code.
Use that code while filling out a detailed form for the new service provider you want to shift to.
Within 48 hours, your service will be activated, a nominal fee of Rs 19 will be charged for the same.
More on MNP Process
Your cell number will be switched off for only one hour. All bills after that, are paid to your new service provider. You'll be stuck with them for at least 90 days before you can shift again.
While you can shift from a GSM service to CDMA or vice versa, you cannot shift from one circle to another. If you do, roaming charges will be applied as usual.
When you port your number, you also need to change your SIM
For a prepaid number, carry forward of any balance to the new service provider is not permitted.
Meanwhile, for more info, these service providers below have given their toll free numbers as follows :
Aircel – 9802098020
Airtel -18001031111
BSNL-18001801503
IDEA MNP Helpline: 1800-270-0000
MTNL Mumbai-1800221503
TATA Docomo MNP Helpline: 1800-266-0000
Vodafone MNP Helpline: 1800-1234567
I hope that clears most of the confusion. Do comment if you have any more doubts on the same.