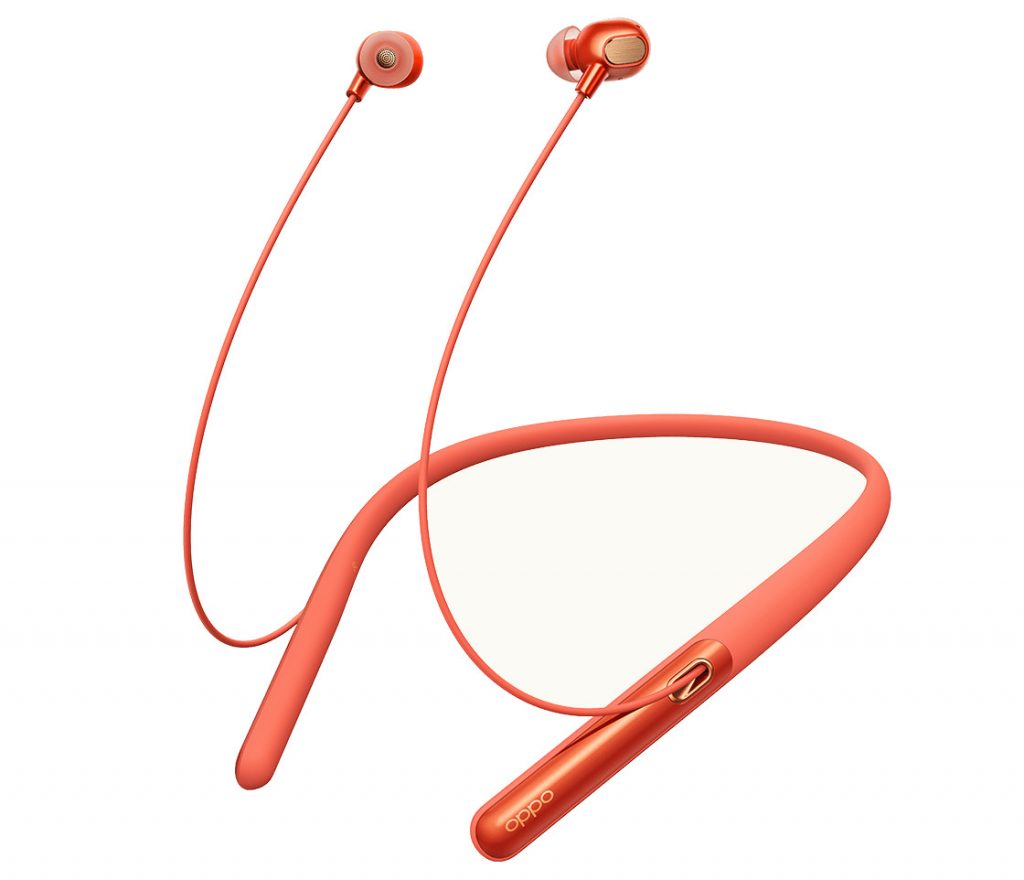 Along with the Reno series, OPPO also launched the Enco Q1 Wireless Noise Cancelling Headphones in India, as it had promised. It uses hybrid active noise cancellation, in which feed-forward and feedback microphones work together with a noise cancelling algorithm to maximally block out surrounding noise.
The headphones boast dynamic driver units with 11.8 mm composite diaphragms, in addition to support for AAC format, three immersive 3D audio modes, and audio tuning developed by a specialized acoustics team. The headphones have ENC technology has a precise microphone array that efficiently filters out background noise for calls, feature Bluetooth 5.0 support, quick pairing and have IPX4 ratings for water resistance.
The headphones are ergonomically designed, with earbuds that match the shape of the ear and a neckband that aligns with the contour of the neck to maximize comfort and stability. The headphones feature a simple and stylish appearance, a lightweight and comfortable body, and high flexibility, delivering a superior experience for users, says the company.
The headphones use a USB-C charging port, and can continuously play audio for 15 hours with noise cancelling on, or 22 hours with noise cancelling off. It has quick charge that offers up to 5 hours of usage with just 15 minutes of charge.
The OPPO Enco Q1 comes in Black and Orange colors, is priced at Rs. 7,990 and will go on sale in India soon.