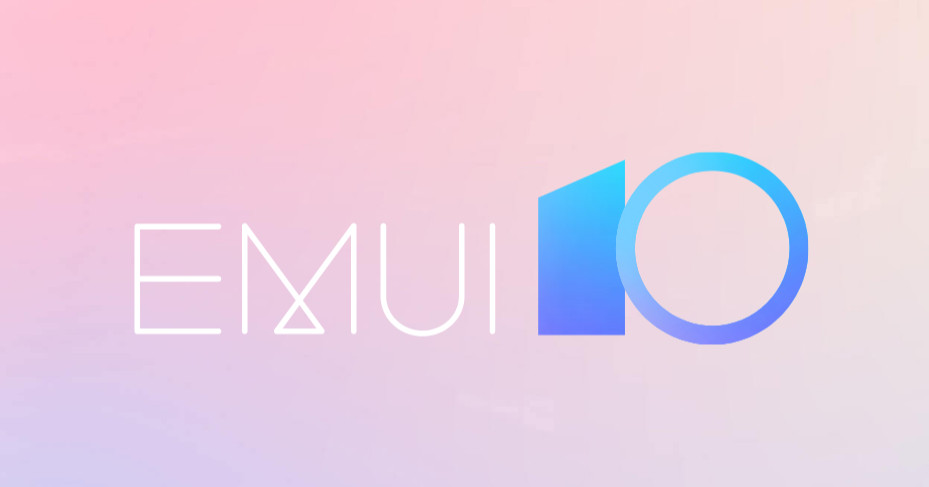 HUAWEI just announced EMUI 10, the new major UI refresh based on Android 10 (Q) for HUAWEI and HONOR devices at the HUAWEI Developer's Congress (HDC) 2019 today in China. EMUI 10 will bring over 60% improvements in GPU Turbo, over 70% improvements in Turbo Link, and over 20% improvements in EROFS (Extendable Read-Only File System) ROM. EMUI10 brings three updates: UX design, an all-scenario ultimate experience, and a new standard of smooth operation.
EMUI 10 will offer multi-device interoperability, allowing users to experience convenient conversations throughout the OS. You can easily make 1080P HD video calls with other Huawei devices, connect your friends with Huawei AI speakers and use your mobile phone to dial your home's smart screen to video chat with your family.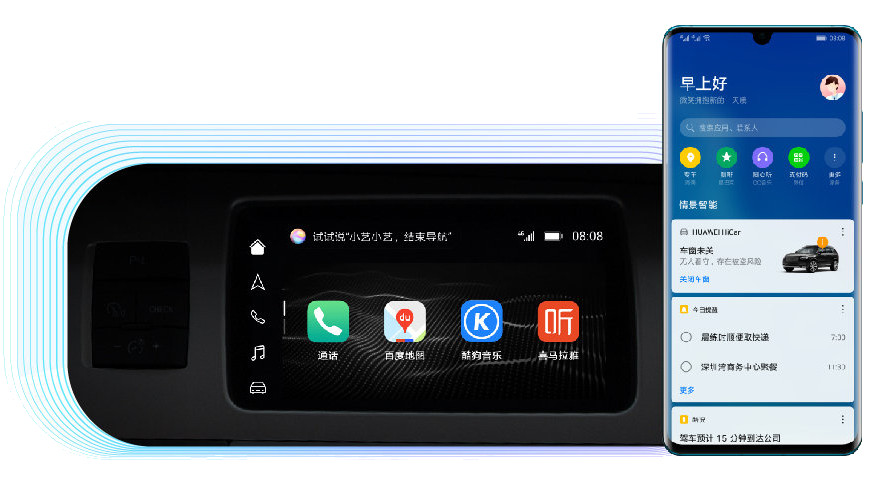 It will offer better experience for your car with HiCar, which is an Android auto alternative. It is supported by over 30 automobile makers and can work with over 120 car models currently.  You can conveniently enjoy the music, navigation and other services on your mobile phone through the central control screen of the vehicle. You can also check the car status on the mobile phone in real time,  Turn on the air conditioning in the car in advance, use the car's camera to access the video conference, or share the scenery along the way to family.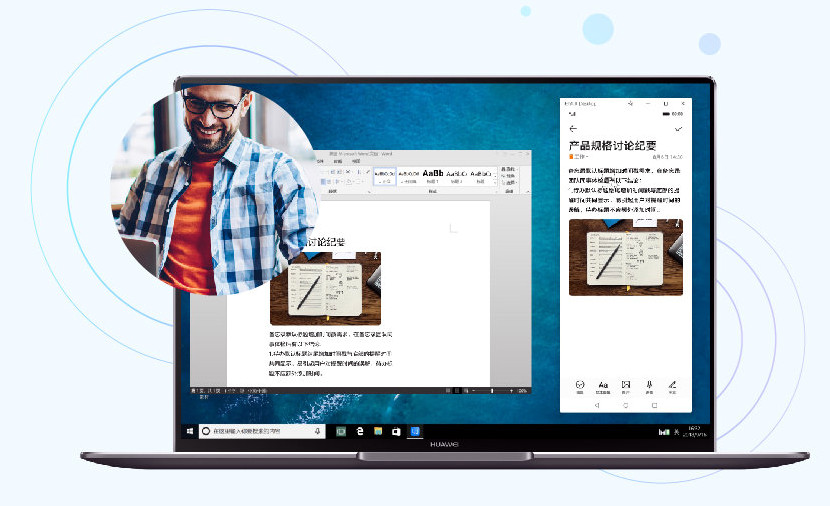 EMUI10 adopts revolutionary distributed technology to support HD video calls among multiple devices. Users can make audio and video calls whenever and wherever they are. If there is an incoming call, users can choose to answer using a smart speaker. Or if it is a video call, they can answer through a TV, vehicle-mounted device, or even send a real-time video feed from a drone so that friends and family can also enjoy the beautiful scenery.
EMUI10 enables real-time interaction between computers and mobile phones across systems. At work, a smartphone and computer can share screens so that data can be exchanged easily through drag-and-drop. Such a seamless experience is made possible by revolutionary distributed technology.
To implement distributed technology, the hardware capabilities of each device need to first be virtualized. In other words, what a device is capable of, such as in terms of its display, camera, microphone, or speaker, is not based on the device itself but rather a shared resource pool. In this way, each device can leverage needed functions or hardware capabilities from the resource pool or by sharing their capabilities with other devices. Therefore, for users and applications, different devices can be merged into one.
In addition to improve product experience, it also builds up a distributed all-scenario security system. It fortifies an in-depth security defense system by using in-house hardware and software, and uses a chip system architecture and system kernel as a foundation for security and trust. Only devices authenticated by the user can be connected to other user devices, and in addition, communication between devices is encrypted end-to-end to ensure absolute security of data transmission.

It has Magazine style UI with a lot of  blank space and the images is more transparent, there is large font and grid text layout, so that the visual focus is more concentrated, making the content displayed more accurate and enjoyable to look at.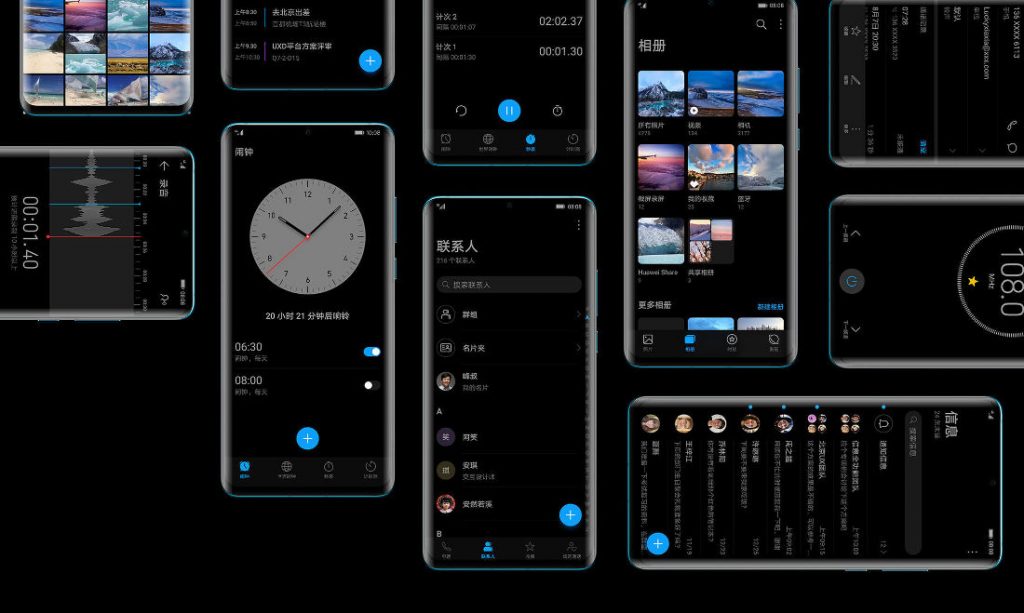 Finally, system-wide dark mode is coming to all the EMUI 10 devices to bring more visual comfort. Human factors research revealed that a color's brightness and saturation are perceived differently depending on a light or dark background. The dark mode optimizes both color contrast between texts and dark backgrounds as well as the color of texts and system icons, and the end result ensures the visual consistency, comfort, and legibility.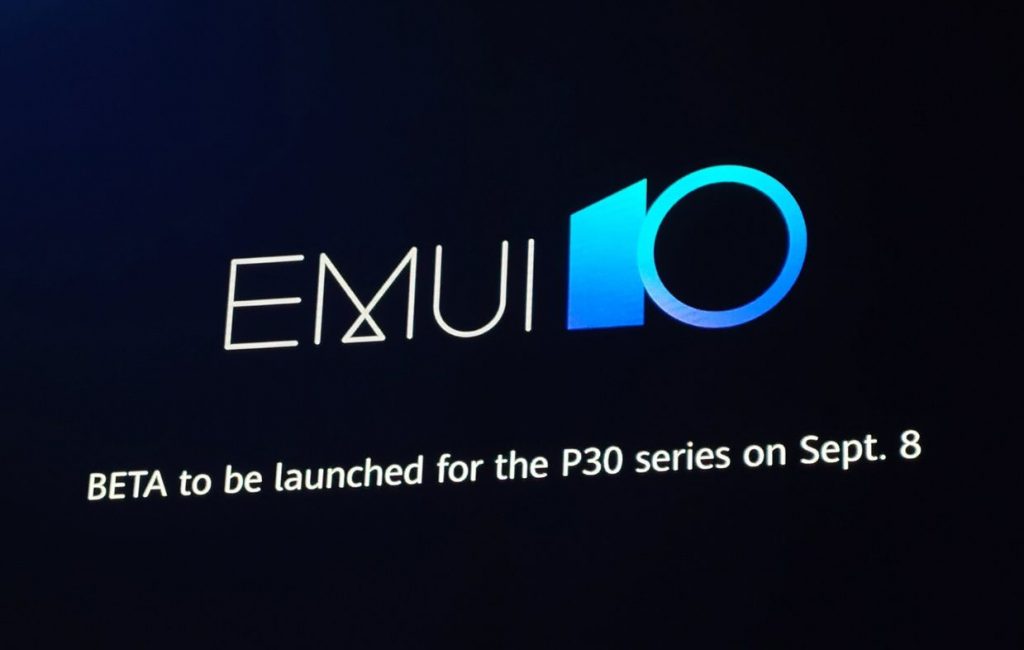 EMUI 10 will debut with the next-generation Mate series, which should be the Mate 30. Huawei P30 series will get EMUI 10 beta on September 8th.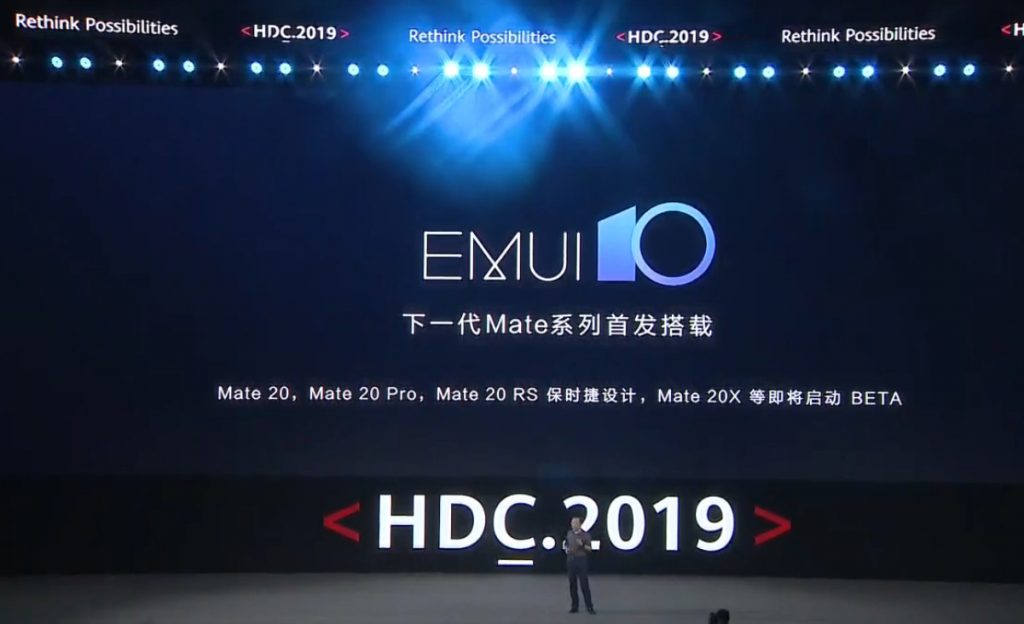 Later in September, it will gradually roll out to Mate 20, Mate 20 Pro, Mate20 X and Mate20 RS Porsche Design. The Magic UI 3.0 based on Android 10 (Q) will also roll out later for the HONOR 20, HONOR 20 PRO, HONOR V20 and HONOR Magic 2 in China in September. Check out the complete list of devices that are confirmed to get the update here.