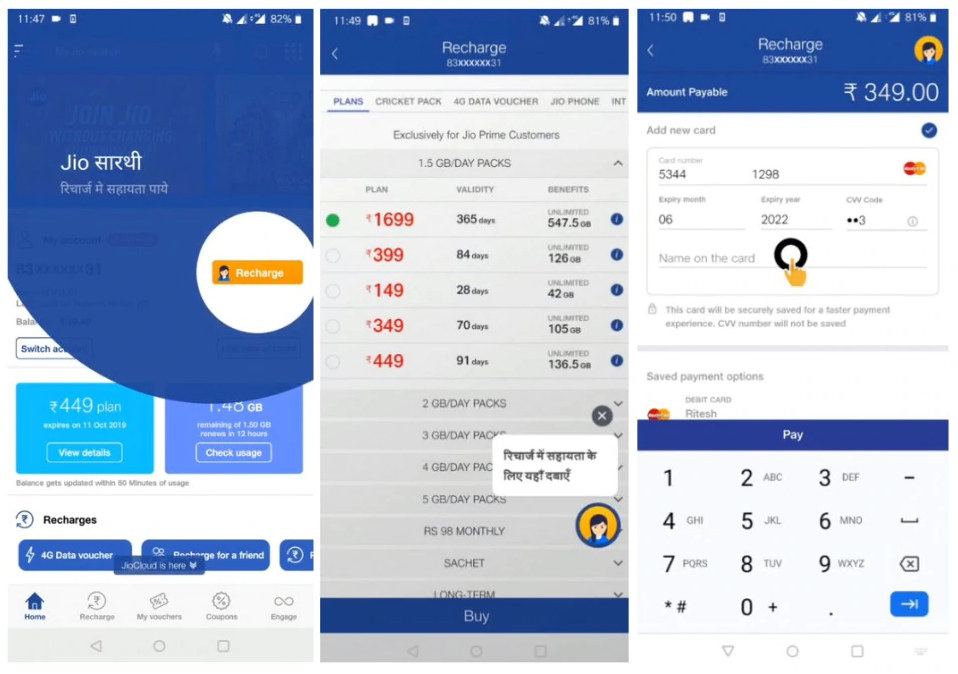 Reliance Jio has launched Jio Saarthi voice-based assistant within the MyJio app that helps users recharge their numbers easily without any issues with step-by-step procedures. It also promotes adoption of digital recharges among users who have so far been unsure about the digital recharge process.
The assistant talks to you about the step-by-step process to recharge your number and to help you locate payment details for UPI and card, like how to find your card number and where you need to enter it in order to complete the payment. It is currently available in Hindi and English, and will expand to 12 regional languages in the future.
Jio Saarthi automatically pops up inside the MyJio app for the Jio users who have not performed an online recharge till now, for others it will be available inside the Recharge option.
Jio Saarthi integration with the MyJio app is already rolling out to MyJio app on Android and iOS.