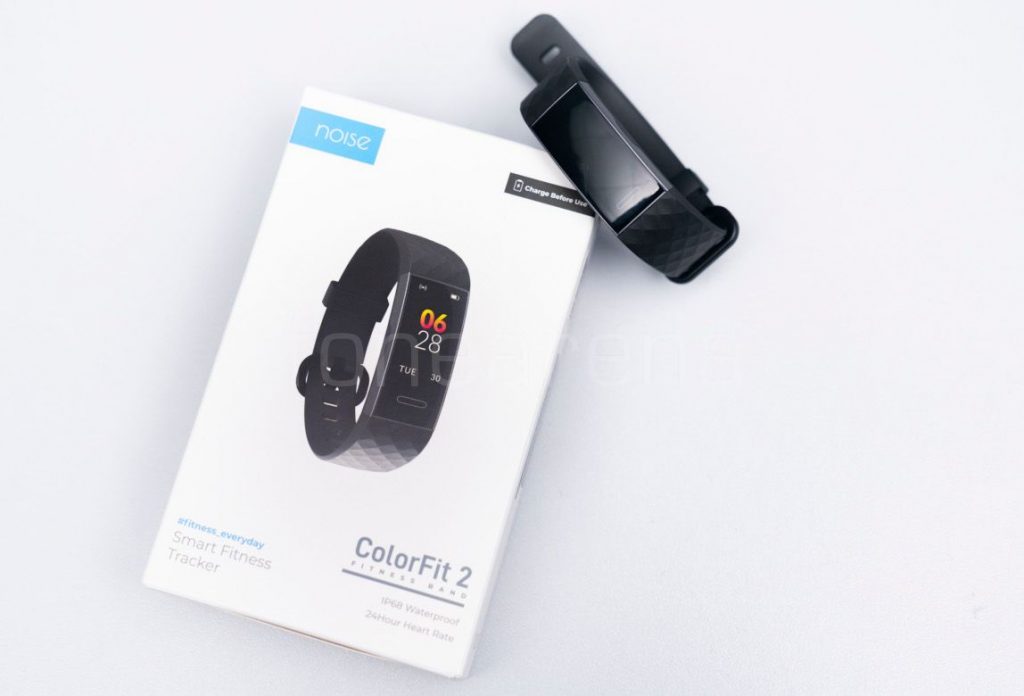 Noise, popular for its audio accessories and smart wearables launched the  ColorFit 2, the company's latest smart band earlier this week. It has several features including 14 sports modes with any 3 available at the same time, 24-hour heart rate monitor, step counter, sleep tracker, sedentary reminder, menstrual cycle tracking and more. Let us jump into the review to find out what this has to offer.
We recently posted our first impressions video on our FoneArena Tamil YouTube channel.
Display and Design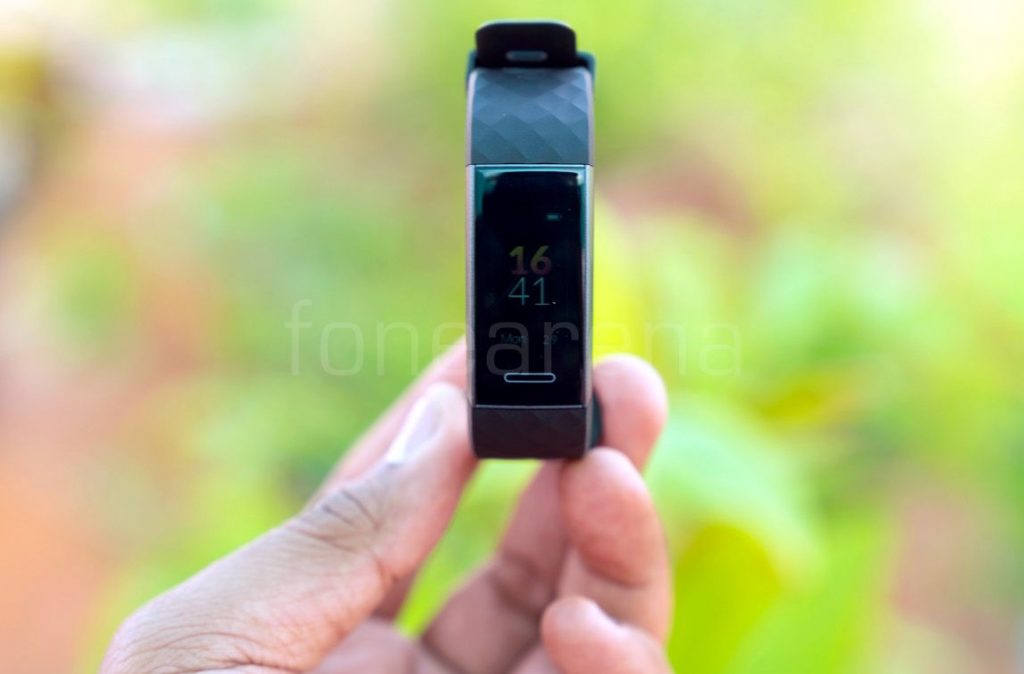 The Noise ColorFit 2 has a 0.96-inch LCD color screen, which has decent viewing angles and the sunlight legibility is decent for an LCD screen, but it could have been better. It doesn't have always-on screen to prevent battery drain, so the display lights up only when you lift your hand. The display is not protected by any kind of scratch resistant glass, so that it is prone to scratches easily.
You can adjust the brightness of the screen up to level 5 through the NoiseFit Sport app settings and selecting 'bracelet brightness'. It is not a touch screen, so that have to use the touch key below the screen with single press to cycle between steps, heart rate tracking, walk, run, bike, stopwatch and alarm clock, and long press to access these features. There are three watch faces to choose, and the third one shows the daily steps target as well.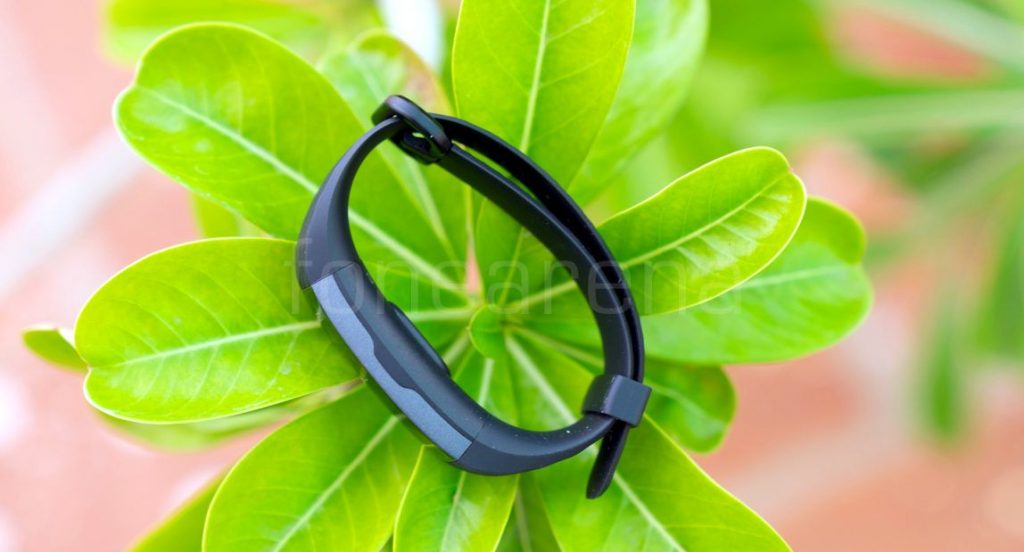 It has a silicone strap, which looks and feels good when wearing. You don't need to remove the body from the strap, unless you want to charge it. It is comfortable to wear even when your hands are sweaty, but the company recommends you to clean the band regularly, especially after sweating or being exposed to substances such as soap or detergent. It weighs 23.5 grams including the band, which is good.
The ColorFit 2 has IP68 waterproof rating enough to withstand dust, dirt and sand, and is resistant to submersion up to a maximum depth of 1.5m underwater for up to thirty minutes so that you can use it in rain or shower. However, it is not suitable for diving or high-pressure water activities and is not recommended being used in sauna, hot water bath and ocean water as the moisture and salty water can damage the band.
Software
The band runs on proprietary OS, which uses Bluetooth 4.0 to connect to iPhones running iOS 8.0 and above and Android phones running Android 4.4 using the NoiseFit Sport app. Pairing the band with the app is easy, immediately when you open the app, it asks you to turn on the Bluetooth and start scanning for the Bluetooth devices, you just have to select the ColorFit 2 and confirm. You need to sign up for an account on Noise Fit Sportapp so that your data gets synced to the cloud. It shows Activity, sleep and Heart rate date clearly, and the UI is simple.
It has 24×7 heart rate tracking (at an interval of 5 minutes), and you can adjust heart rate zone settings to set custom maximum heart rate that alerts you when it reaches a certain threshold. Similar to most bands, it has silent vibrating alarm, and the sedentary reminder alerts starting from 15 minutes up to 180 minutes, along with custom cycle for particular days.
It also has offers notifications for calls, text and WhatsApp messages, Facebook, Skype and more, but this will drain the battery quickly. It also offers menstrual cycle (periods) tracking, useful for women. You can head to health option from the settings to use this, and you need to set the details manually. There is a remote camera feature that can be used to control your smartphone's camera, but you can't control music on the phone.
Performance
It has acceleration sensor, and doesn't have gyrosope sensor. Step counting is accurate, and moving your hand doesn't count towards step. It shows distance covered and also calories burnt. The app further shows graphical representation of data, which is neat, minimal and is also easy to understand. You can set a target for steps, sleep and weight. Heart rate measurement is not fully accurate on the band since the value fluctuates, but you get more details on the app which is somewhat better. You can't expect perfect heart rate measurement in fitness band at this cost.
There are 14 different activity modes including walking, running, bicycle, hiking, climbing, badminton, workout, spinning, treadmill, yoga, basketball, football, tennis and dance. Outdoor activities like running and cycling requires GPS to be turned on the phone, so the band needs to be connected to the phone over Bluetooth. You can select any three activities at a time that shows up on the band. You can select the respective activity when needed, directly from the band. We tried Badminton that shows your heart rate zone and the time clearly. You can see the activity time for a sport clearly on the band.
Battery life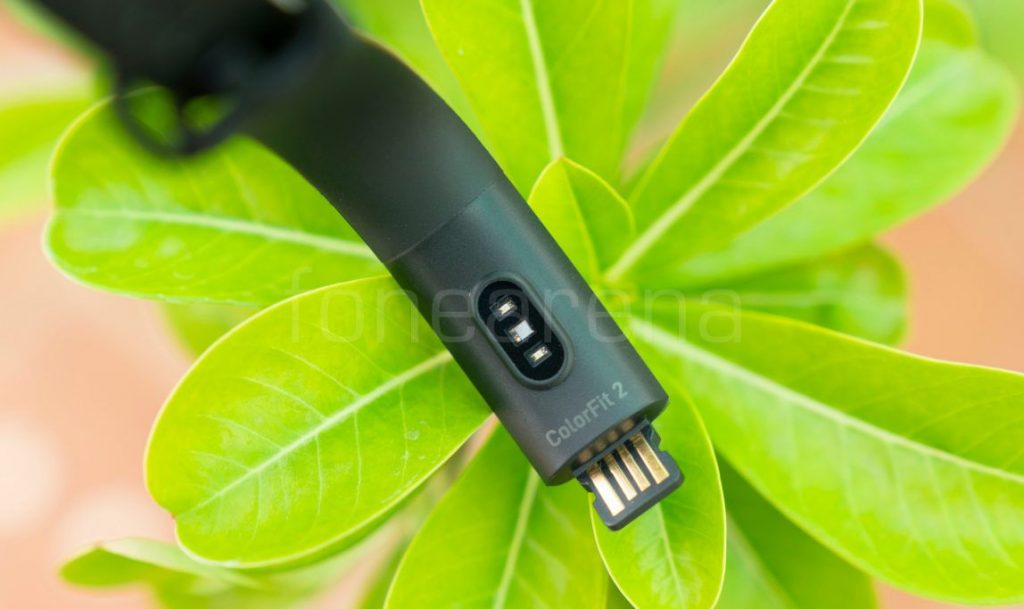 Since the ColorFit 2 has a built-in USB connector, you don't want to carry a separate charger or dock for charging. You just have to plug the band into a USB port of a PC, laptop or a 5V charging adapter to charge it, and it takes about 2 hours for a full charge. The 90mAh battery promises 5 days of usage, and 7 days of charging. It lasted for more than a week based on our usage since we didn't keep the band connected to the app using Bluetooth. When the charge is less than 15%, it shows a low battery warning, which can be dismissed with a press of a touch button. You can't use Sports Activity when the charge is below 15%, to prevent it from further battery drain. If the battery life is critical, it shows another warning asking you to charge the battery first. This cannot be dismissed, and you must charge the band immediately.
Conclusion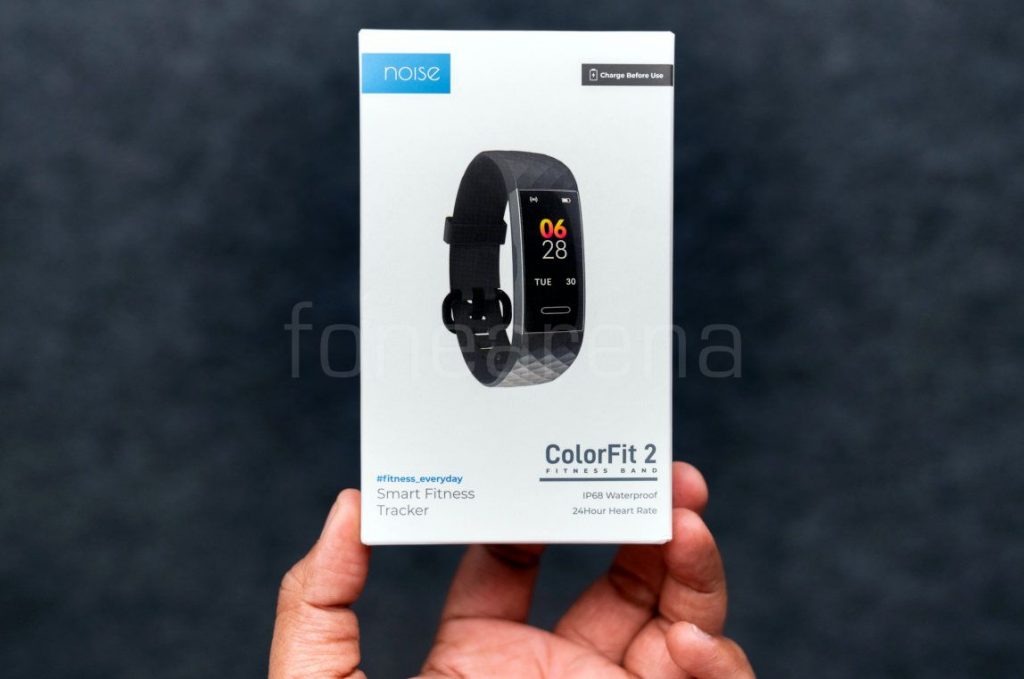 Overall, the ColorFit 2 is a decent fitness band for the price with a color screen, several sports tracking features, in addition to activity, sleep and heart rate tracking and good battery life. It lacks an OLED screen with scratch-resistant glass, which is not a big deal considering the price. The Noise ColorFit 2 comes in Dusk Pink, Twilight Blue and Midnight Black colors and is available from gonoise website and Amazon.in at Rs. 1899.
Siva Bharani contributed to this review. Photography by Siraj.