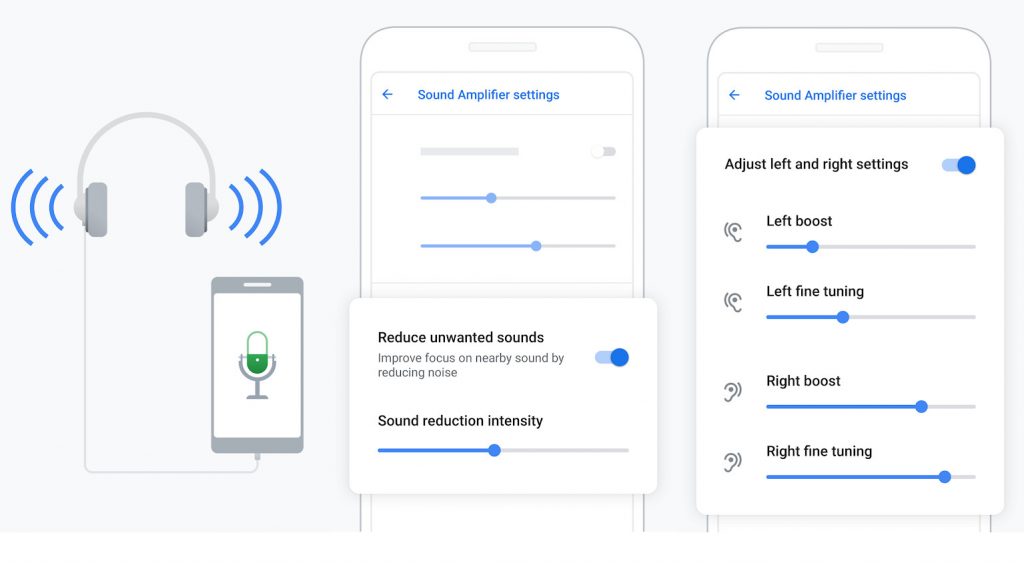 Google released Sound Amplifier app back in February this year for phones running Android 9 Pie or later and it came pre-installed on Pixel 3 phones. Google has updated the app to support Android devices running Android 6.0 Marshmallow and above. The app enhances audio from your Android device using headphones to provide a more comfortable and natural listening experience. Sound Amplifier uses machine learning that augments sound and filters out background noise for people who have hearing loss.
The app has also been redesigned with new UI and several new features, including option to launch the app directly from your phone's home screen instead of tapping into Accessibility settings, and with the reorganized the control settings, you can easily tap between boosting your sound or filtering out the background noise.
To start using Sound Amplifier, plug in wired headphones (required) then go to Settings > Accessibility > Sound Amplifier.
Sound Amplifier is available on the Play Store and supports phone running Android 6.0 Marshmallow or later.