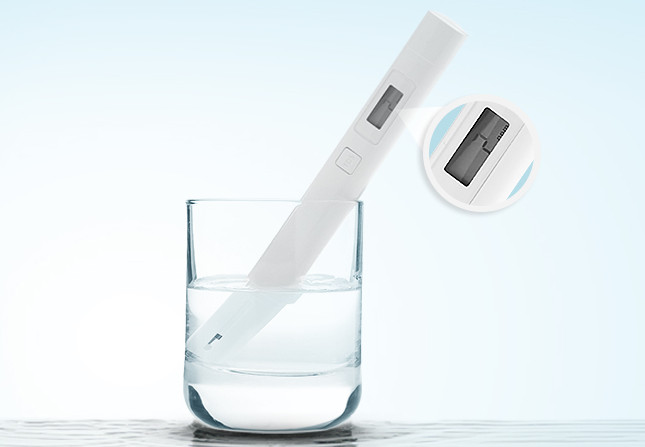 After announcement earlier this month, Xiaomi today opened crowdfunding for its Mi Water TDS Tester in India. It has an Anti-rust and Anti-corrosion sensor, LCD screen, features an IPX6-rated waterproof body and can detect TDS of up to 9990 in few seconds with a press of a button.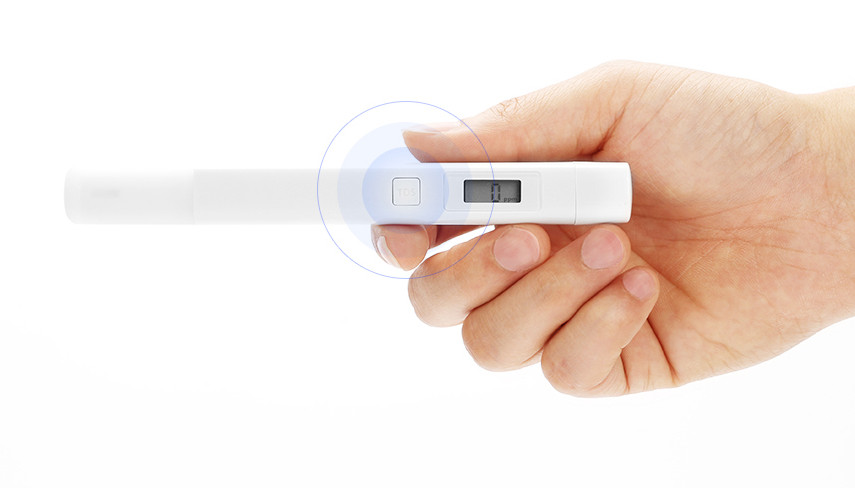 Highlights of Mi Water TDS Tester
You can effortlessly test the hardness of your water before using it for consumption, to cook or when taking a shower.
Solvents detected through TDS water test include Soluble Salts (Calcium and Mangesium ions), Ionic Organic (Ammonium acetate, sodium etc.) and Heavy Metal Ions (Chromium, Zinc, lead and copper.)
IPX6 waterproof design allows you to use it stress free.  Functionally sealed, the buttons prevent water from seeping in and damaging internal components.
The precision made sensor is designed to effectively resist rust and corrosion and functions in a temperature range of 0 to 80-degree Celsius
Works with LR44 batteries (not included) that can be replaced easily. Energy saving chip will automatically switch off post 2 minutes of inactivity.
The Mi Water TDS Tester is available for crowdfunding through mi.com at Rs. 349 (Rs. 499 is the original price) with a funding goal of 5000 units, and will start shipping from 5th August, on successful completion of the crowdfunding.