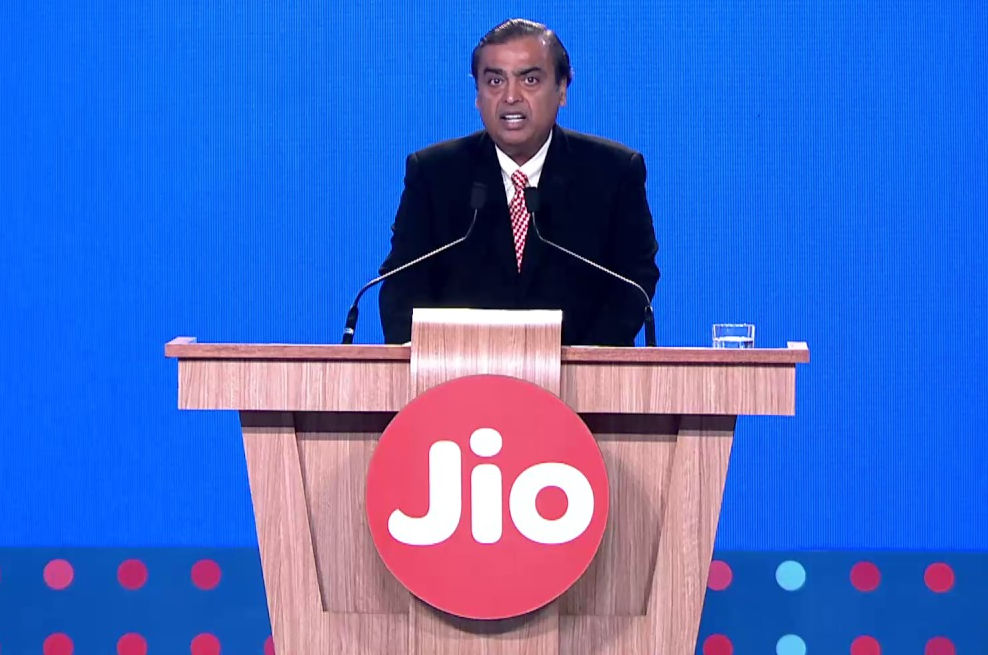 Reliance Jio has reported Rs. 11679 crore revenue, up 5.2 % QoQ and 44% YoY and a net profit of 891 crore, up 6.1% QoQ and 45.6% YoY for its eigth quarterly financial performance for the period that ended 30th June
2019.  Jio reported Standalone earnings before interest, tax, depreciation and amortisation (EBITDA) of 4,686 crore, up 8.2% QoQ, EBITDA margin of 40.1%, and Standalone earnings before interest and tax (EBIT) of 3,029 crore, up 17.2% QoQ .
Consolidated value of services stood at 13,762 crore, up 5.4% over trailing quarter. It has 331.3 million subscribers as of 30th June compared to 306.7 million at the end of March quarter with net addition of 24.5 million during the quarter and 116 million during the previous twelve months.
Average revenue per user (ARPU) during the quarter — ₹122.0 per subscriber per month
Total wireless data traffic — 1,090 crore GB
Average voice traffic — 78,597 crore minutes per day and 821 minutes per user per month.
Average data consumption per user per month — 11.4 GB
Jio started offering JioGigaFiber services starting 15th August 2018, and the company said that JioGigaFiber services for Homes and Enterprise is being rolled out across 1,600 cities. Ongoing beta trials of JioGigaFiber services is in its final stages, and early signs have been very encouraging. It also added that enterprise services are also being rolled out gradually. Commercial launch could be announced at the company's 42nd annual AGM on August 12th.
Commenting on the JioGigaFiber, Shri Mukesh D. Ambani, Chairman and Managing Director, Reliance Industries Limited said:
Jio has started connecting Enterprises with its next-gen connectivity solutions on the back of its extensive fiber network across the country. Beta trials of JioGigaFiber services have been very successful and the entire bouquet of smart home solutions would soon be rolled out to targeted
50 million households and beyond. Jio is committed to power the Digital Revolution in India through its technology platforms across communication, entertainment, commerce, financial services, education, healthcare, agriculture and beyond.