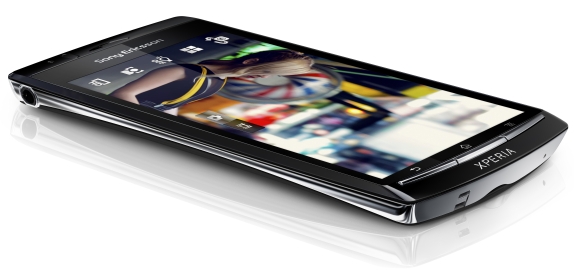 The Sony Ericsson XPERIA ARC which was leaked yesterday was finally made official at CES in Las Vegas. The handset is powered by Android 2.3 operating system and features a sexy Arc design which is just 8.7mm at the thinnest portion.The ARC sports a 4.2 inch display featuring a Mobile Bravia engine.
The phone packs a 8.1 MP Camera with HD Video recording and uses Sony's Exmor R mobile sensor.You can beam them to your TV using the built in HDMI port.
"We're starting strong in 2011 by introducing our most exciting Xperia™ product yet. Xperia™ arc combines state-of-the-art Sony technology with breathtaking design to entertain and wow consumers. All on the latest Android™ release." said Bert Nordberg, President, Sony Ericsson
The phone will be available worldwide in select markets including Japan in Q1 2011 in 2 colors Midnight Blue and Misty Silver.
Price has not been revealed.