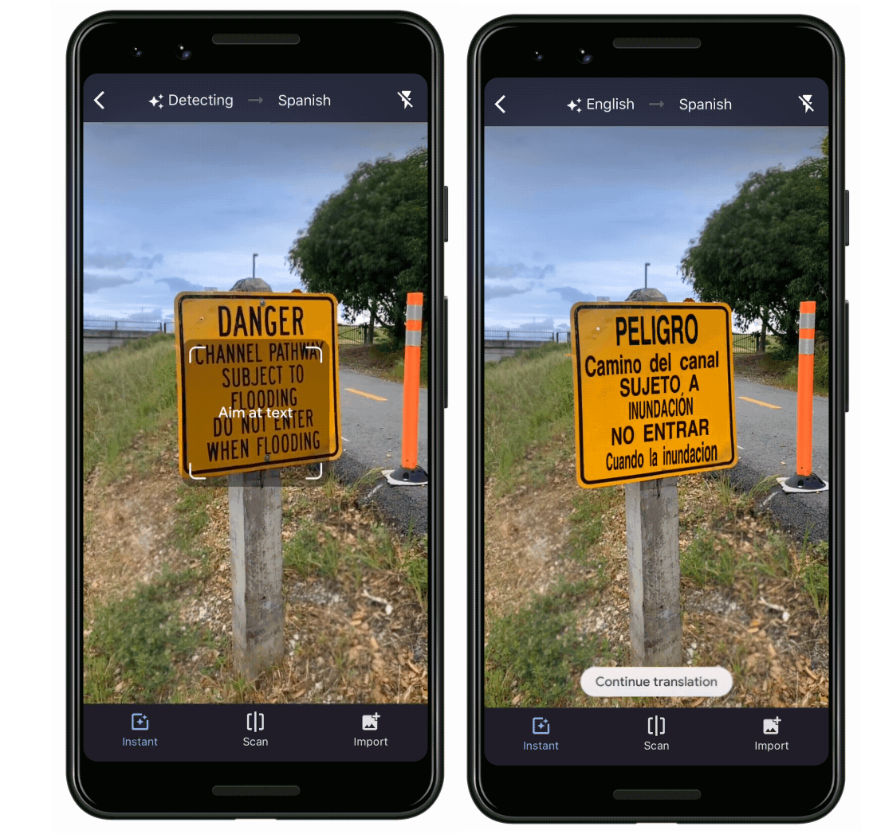 Google is adding new features to translate. Google Lens already has instant translation that lets you point your camera at text and it will automatically detect the language and overlay the translation right on top of the original words. Now the Translate app is getting  support for more languages, automatic language detection, improved translation powered by Neural Machine Translation and a new design.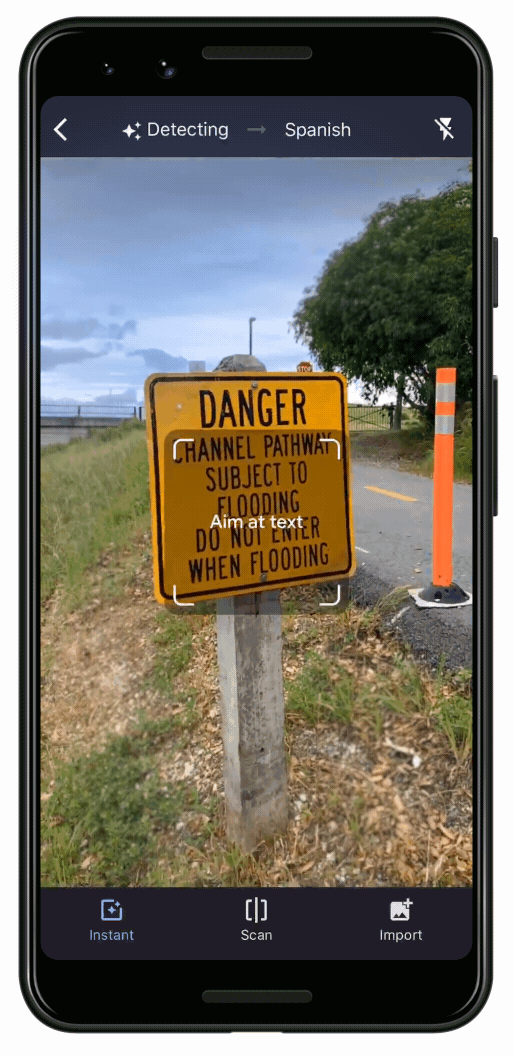 New instant camera translation
Instant camera translation gets support for 60 more languages, such as Arabic, Hindi, Malay, Thai and Vietnamese.
Translate into any of the 100+ languages supported on Google Translate.
Select 'Detect language' as the source language to automatically detect the language and translate
Neural Machine Translation (NMT) technology built into instant camera translations offers more accurate and natural translations, reducing errors by 55-85% in certain language pairs. It is already available in Google's Lens tool
Most of the languages can be downloaded on the device so that translation works with an internet connection, however, when the device is connected to the internet, the feature uses that connection to produce higher quality translations.
Less flickering of translated text, making the text more stable and easier to understand.
Easily access all three camera translation features on the bottom: 'Instant' to translate foreign text when you point your camera at it, 'Scan' to take a photo and use your finger to highlight the text you need to translate and 'Import' to translate text from photos on your camera roll
Google Translate's new instant camera feature will begin rolling out to some users today, and will roll out widely in the next few weeks.