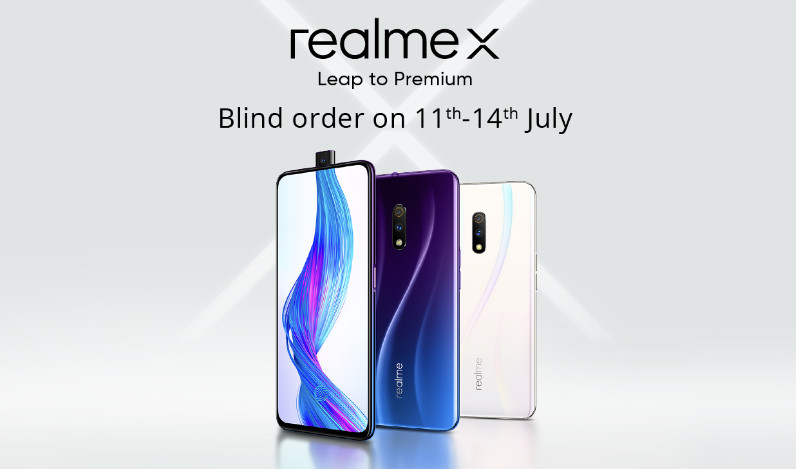 Realme already announced that it will launch its flagship realme X  smartphone in India on July 15th. Today the company has announced its Blind Order Sale that will let realme fans and customers to pre-order realme x by simply registering themselves on realme.com from July 11th to 14th that will assure a guaranteed purchase of realme X sale on 22nd.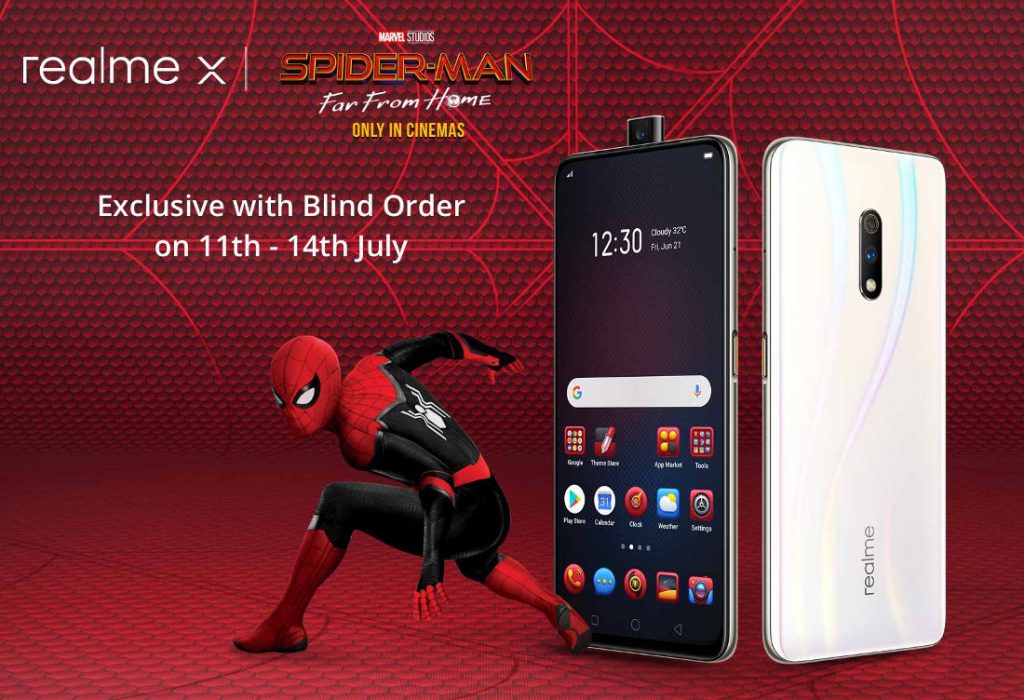 How to place realme X / realme X Spider-man: Far From Home Gift Box blind oreder
Visit realme.com between 11th July 12:00:00 Noon — 14th July 23:59:59 PM
Login using realme ID
Follow the steps on the blind order page and pay ₹1000 as a deposit which in-turn ensures their 100% chance to buy the all-new realme X (Only for first 2000 customers) or X Spider-man: Far From Home Gift Box (only for 300 customers)
The amount will be deposited in your account, which will be increased to ₹1500, while the remaining amount needs to be paid between 22nd July 12 noon to 26th July 23:59 hrs.
Product will be dispatched from 22nd July (25th July for Spider-man edition) onwards after paying the due balance.
You can cancel blind order before 22nd July 12 Noon. For those who fail to apply for a refund during this period, their chance will be forfeited and the deposit amount shall be refunded automatically by 27th July 2019.
Realme X will also be available on  Flipkart. We will know the price of the smartphone next Monday.