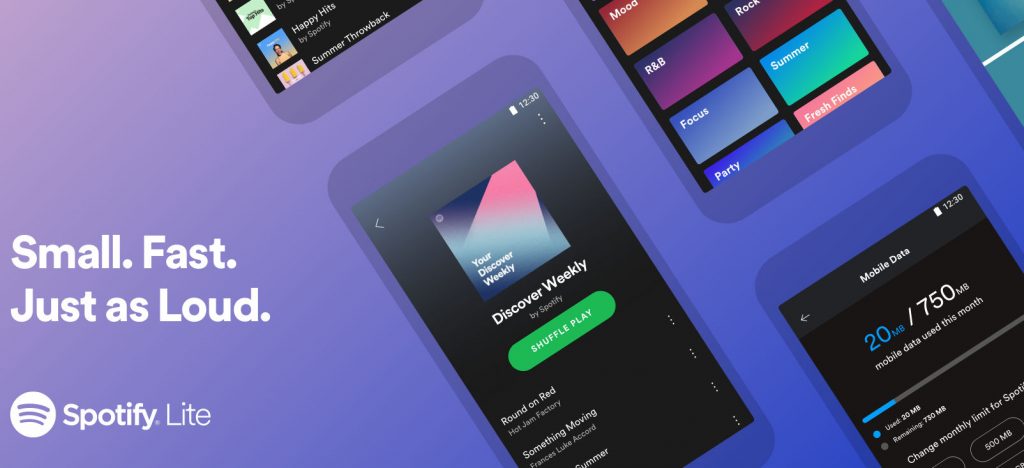 Spotify launched its Spotify Lite beta app in India that is built for low-end Android smartphones back in May. Now the app is out of beta and is available in 36 markets across Asia, Latin America, Middle East and Africa. It lets you play any artist, album, or playlist. 
Spotify Lite app weighs just 10MB in size and has a similar look and feel to the regular Spotify app. It is built mainly for low-end Android smartphones as this app uses less storage making it a convenient option for low-end smartphones with limited storage capacity.  If you're running low on storage — Spotify Lite also allows you to control your cache, and clear it with a single tap.
The Spotify Lite app is available for download from Google Play.
List of countries Spotify Lite is available:
Brazil, Canada, Mexico, Argentina, Peru, Chile, Colombia, Bolivia, Costa Rica, Dominican Republic, Ecuador, El Salvador, Guatemala, Honduras, Nicaragua, Panama, Paraguay, Uruguay, Saudi Arabia, Egypt, Algeria, Lebanon, Morocco, Tunisia, Oman, Jordan, Bahrain, United Arab Emirates, Kuwait, Qatar, South Africa, Indonesia, Philippines, Vietnam, Malaysia, India.