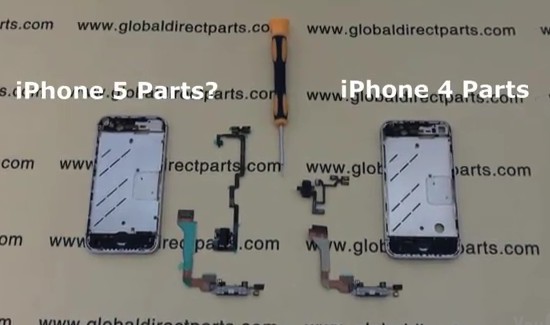 A company called GlobalDirectParts has shared a video comparing the parts of the iPhone 4 to a unreleased iPhone which they call as the iPhone 5. It looks like it may be the Verizon CDMA iPhone.Watch the slightly boring video below to see the difference between the iPhone 4 parts and the rumored iPhone 5
UPDATE: Video has been pulled from Youtube due to a copyright claim by Apple,Inc..
httpv://www.youtube.com/watch?v=S1BI8czhL1w
There are lots of small differences in the design and components used in the iPhone 4 casing and iPhone 5
We request you to take this rumor with a grain of salt until the video is taken down from Youtube !
Guess what , the company behind this video has also announced that they will reveal more information in the coming weeks.