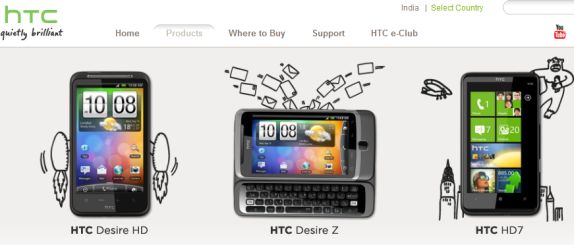 \
The Desire HD and Desire Z have been available in the retail market in India for quite some time now but only now we are seeing them on the official website of HTC India .
We are expecting the official announcement soon.
I seriously can't understand why they would issue an official statment about the launch of the handset after it's already available in the market. Its  not just HTC, its a problem with most mobile brands in India.
Thx Aravindhan !