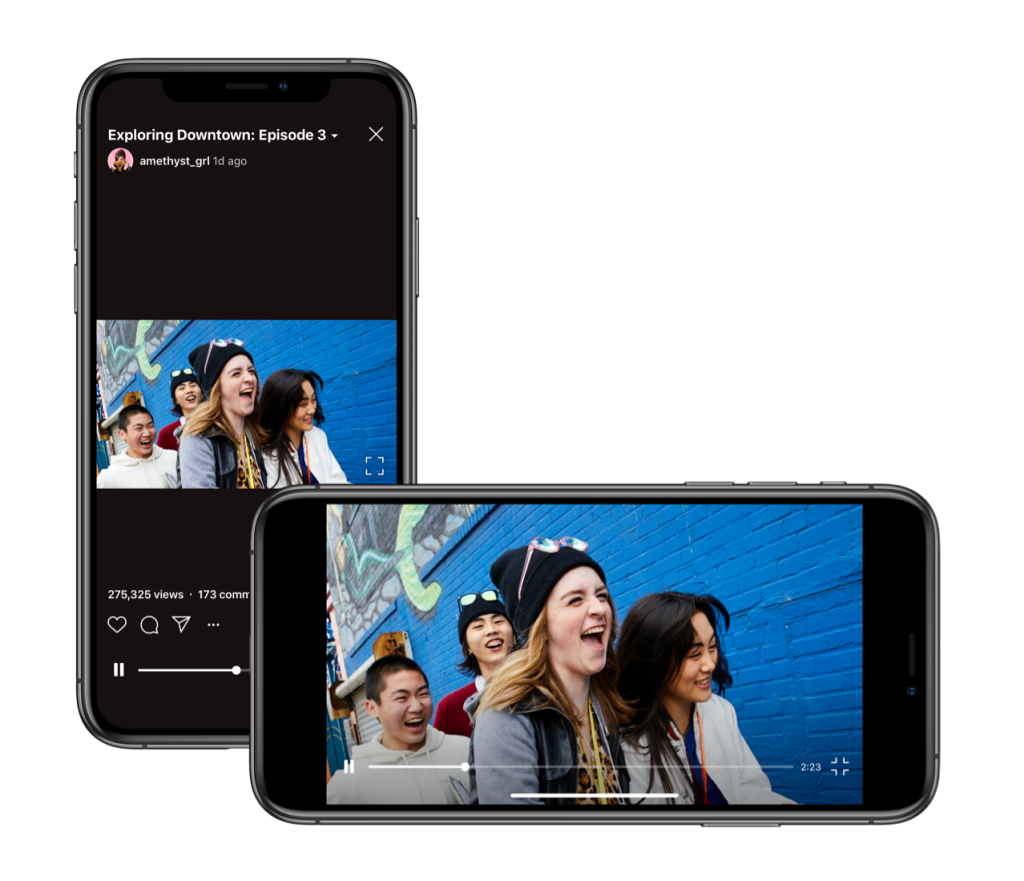 Facebook-owned Instagram, last year, launched IGTV standalone application for watching long-form, vertical video from your favorite Instagram creators within the Instagram app. Now, Instagram is bringing changes to IGTV as it adds support for landscape videos alongside vertical videos.
After a year of IGTV launch, Instagram is finally allowing creators to publish landscape videos on its platform. The experiment with vertical video is finally over and Instagram says that feedback from creators and viewers has made them introduce support for landscape or horizontal videos on IGTV.
IGTV will also keep supporting vertical videos on its platform and the company says that IGTV for users will be a place to watch even more content from the creators they love. The company adds that vertical videos will be suitable for creators who want to be up-close and personal with their audience and landscape videos will be helpful in viewing videos with formats like dance and sports which are high motion and often feature a handful of people in the frame.
Unlike YouTube, Instagram doesn't allow creators to monetize their IGTV videos yet and brands haven't yet started paying creators to make long-form IGTV content. It is to be seen on when Instagram will come up with monetization for IGTV content.
Commenting on this, Instagram said:
We realize this is an evolution from where IGTV started – we believe it's the right change for viewers and creators. In many ways, opening IGTV to more than just vertical videos is similar to when we opened Instagram to more than just square photos in 2015. It enabled creativity to flourish and engagement to rise – and we believe the same will happen again with IGTV.

We want to say thank you to all the creators who are building meaningful, strong, and diverse communities and helping create the future of TV on mobile. This is just the beginning. We'll continue to evolve to not only help you grow your communities, but build your businesses across IGTV and Instagram.