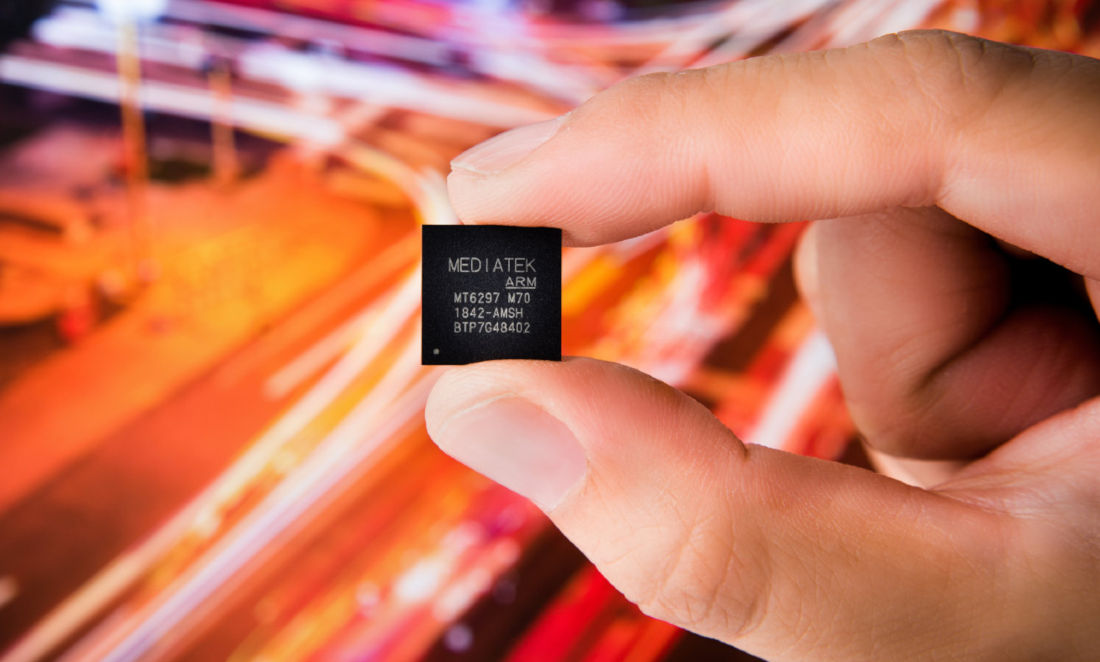 At the China Mobile Global Partner Conference in Guangzhou, MediaTek introduced the first 5G baseband chipset, Helio M70. Today, Mediatek has confirmed that the 5G chipset will be arriving in India by this year-end with the shipping happening next year.
The Helio M70 is among the industry's first wave of 5G multi-mode integrated baseband chipsets and is in line with the booming 5G market and the enhanced mobile experience. The company says that 5G is a very big focus area for them, and they will launch the 5G chip by end of this year in India and ship it next year. However, the company has not announced an exact launch date yet.
MediaTek has also partnered with KaiOS Technologies to power 3G and 4G feature devices with MediaTek chips. KaiOS will be running on the MediaTek 3G MT6572 platform and MediaTek MT6731 which can support dual 4G SIM in mobile phones. The first batch of these devices is expected to arrive in the market in Q2, 2019.
MediaTek has three R&D facilities in India with the first one opened in Noida in 2004 and in Bangalore in 2014. The company has a total of 600 employees across these centers and makes it the third biggest R&D in the world for MediaTek.
Commenting on this, Anku Jain, Managing Director, MediaTek India, said:
5G is a very big focus area for us. The SoC (system-on-chip) will surely be launched by the end of the year and shipped next year. We came up with the M70 modem last year that provides 5G capabilities and it will be shipped later this year with an SoC which combines the modem and the CPU into one single chip. Since 5G is a big focus, a lot of our research and development (R&D) efforts are going into 5G development. India holds an important place as a market and also in terms of the talent pool. We have around 650 people for R&D in India and we look to grow it further.