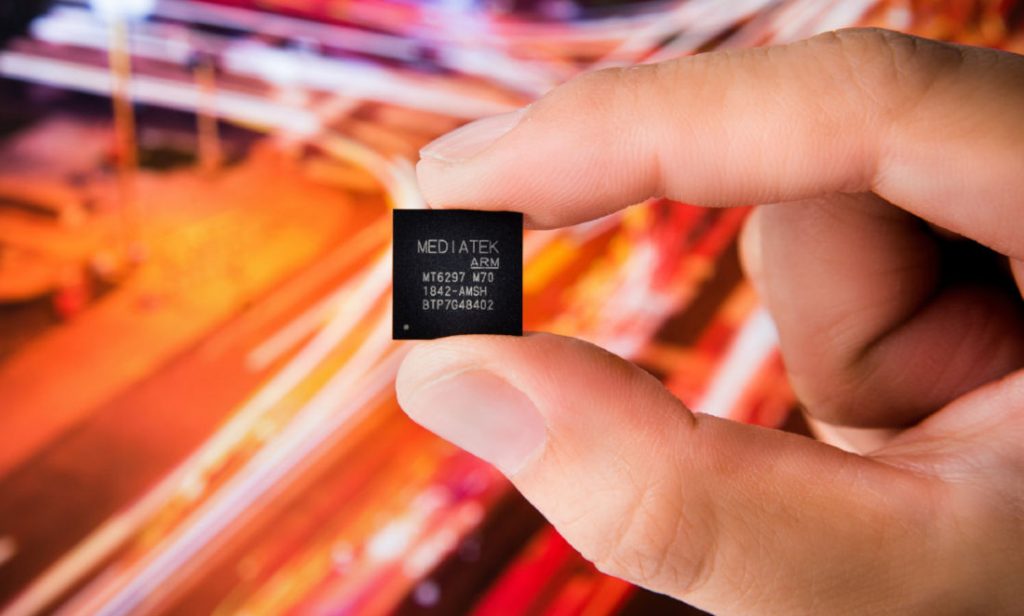 At the China Mobile Global Partner Conference in Guangzhou, MediaTek has introduced the first 5G baseband chipset Helio M70. The Helio M70 is among the industry's first wave of 5G multi-mode integrated baseband chipsets and is in line with the booming 5G market and the enhanced mobile experience.
The MediaTek Helio M70 is a multimode chipset with 2G/3G/4G/5G-enabled support. It supports 5G radio (NR), along with the standalone (SA) and non-standalone (NSA) network architectures, the sub-6GHz frequency band, high power user equipment (HPUE), and other key 5G technologies. It's designed in compliance with the 3GPP Rel-15 new specifications with 5 Gbps data rate.
The MediaTek Helio M70 baseband chipset supports LTE and 5G dual connectivity (EN-DC). Thanks to its multi-mode solution, the Helio M70 simplifies the design of 5G devices with a comprehensive power management plan, enabling device makers to design mobile devices with a smaller form factor, improved energy-efficiency, and competitive appearance.  It is combined with the open architecture of the NeuroPilot AI platform. The MediaTek Helio M70 baseband chipset is available now and is expected to ship in the second half of 2019.
TL Lee, general manager of MediaTek Wireless Communications Division said:
MediaTek is committed to promoting the adoption of the latest technologies. With the commercialization of the first 5G baseband chipset, Helio M70, consumers will be able to enjoy the exciting 5G experience from a mature and complete solution. In the future, 5G and AI application areas will continue to grow, enhancing the connected experience for users in areas such as mobile phones or smart living.