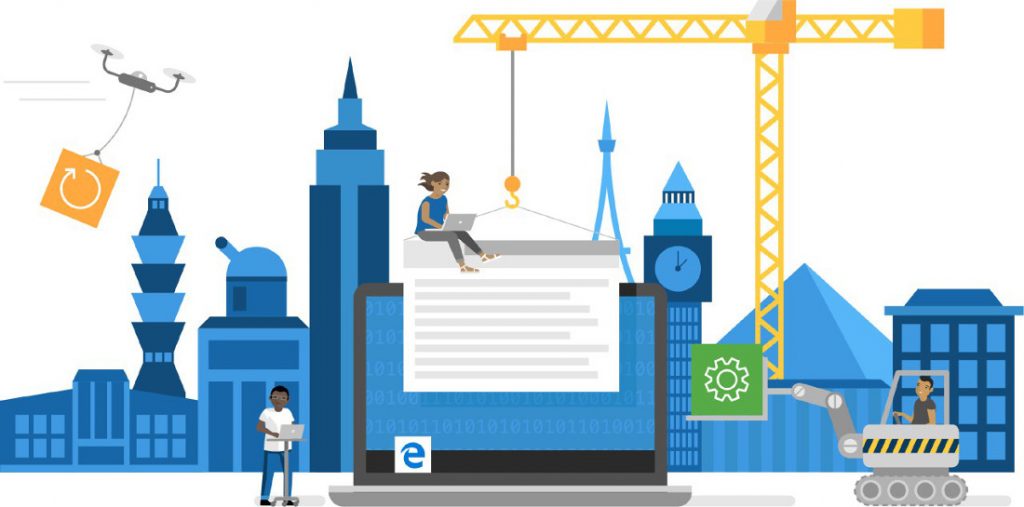 Microsoft has announced the release of the first Canary and Developer builds for Windows 10 which brings the availability of test version of Chromium-based Edge browser. Windows 10 devices will be getting daily updates if on Canary build and weekly update if on Developer builds.
With the new builds, Microsoft has released Chromium-based Edge preview build and brought quite a few changes to the Edge browser. The company has made subtle changes to the design of the browser, included support for a broader selection of extensions and adds the ability to manage the user's sign in profile. The build is intended only for early adopters, enthusiasts and web developers and not for everyday users.
Microsoft joined the Chromium open source community in December 2018 and has added 275 commits into the Chromium project, as of today. It also started back to make contributions in areas like accessibility, touch, ARM64, and others. The company is working directly with the teams at Google and the broader Chromium community on this project.
For those who would like to try out, the new builds can download the new build from Microsoft's official website.  Anyone using the current build of Microsoft Edge that is based on EdgeHTML and not Chromium can continue using the existing build.
Microsoft is planning to bring the Beta channel and Stable channel of Chromium-based Edge browser to the masses in the future. It will also launch a version for MacOS soon.
Commenting on this, Joe Belfiore, Corporate Vice President, Windows, Microsoft said:
In these first builds, we are very much focused on the fundamentals and have not yet included a wide range of feature and language support that will come later. You'll start to see differences from the current Microsoft Edge including subtle design finishes, support for a broader selection of extensions and the ability to manage your sign-in profile. We look forward to people starting to kick the tires and will be refining the feature set over time based on the feedback we receive.