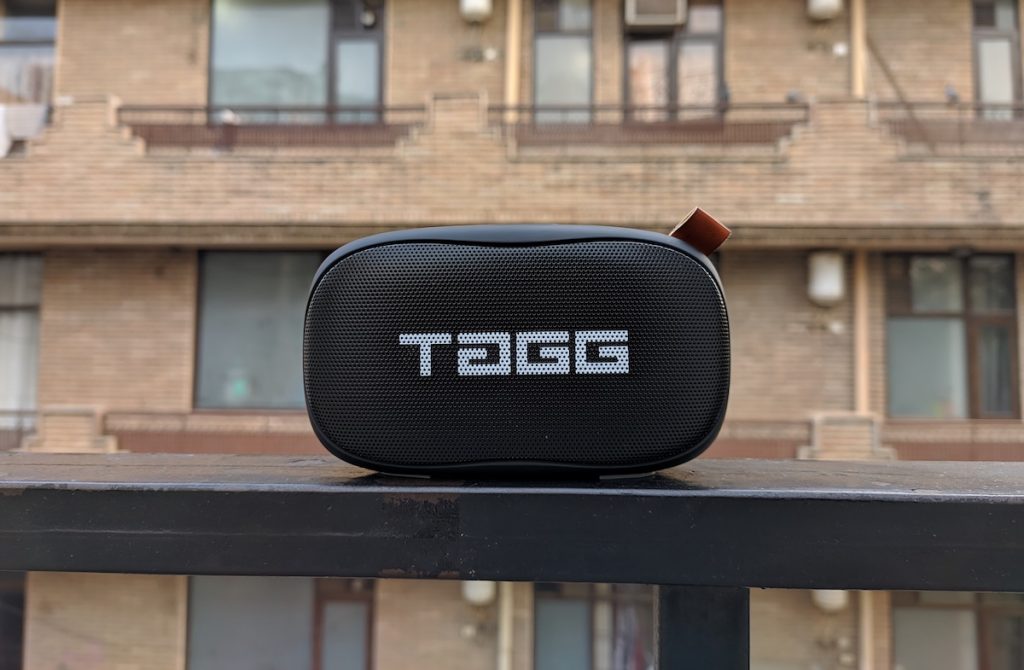 You might have already seen this powerbank I'd taken a look at, from this company called TAGG. Like I said in that article, there is a big market for smartphone accessories and when it comes to portable bluetooth speakers in fact they would probably be the biggest segment. TAGG is a company that operates in this market. While it is rally hard for me to distinguish between a good BT speaker and a great one, it is certainly easy to find out if it's bad. So, on that basis, let's examine the TAGG Flex, a relatively tiny portable BT speaker with mic and some really good amount of sound. Whether it is of good quality, what all it has as features, how has it performed in the time that I had with the device. Is it good? Should you buy one? That's what we are going to talk about, in this review.
I've been using the TAGG Flex for quite a while now and it involved a ton of traveling. The Flex came with me everywhere. So portability wise, it's great for just dropping it in your bag and not really worry about it.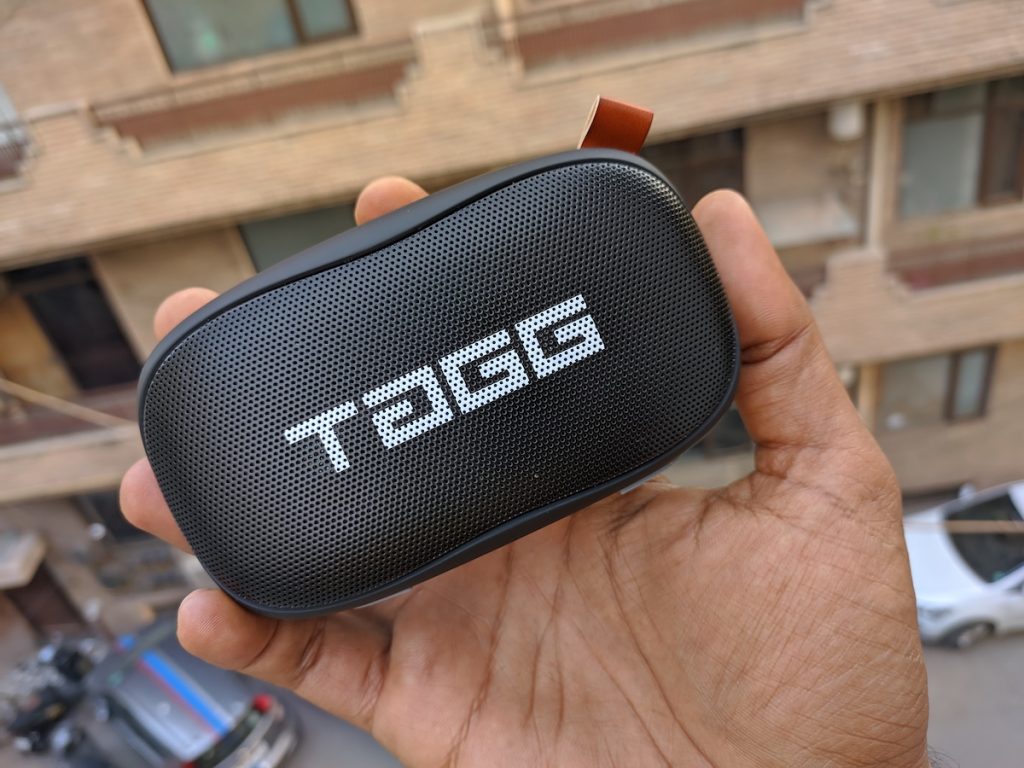 Why? Well, it is made of a rubbery material for majority of its body except for the speaker grill of course. Usually you find plastic, but the use of a rubbery material gives you not only grip but a slightly different sound as well. Before we talk about the sound, let's see what all you can do with this speaker.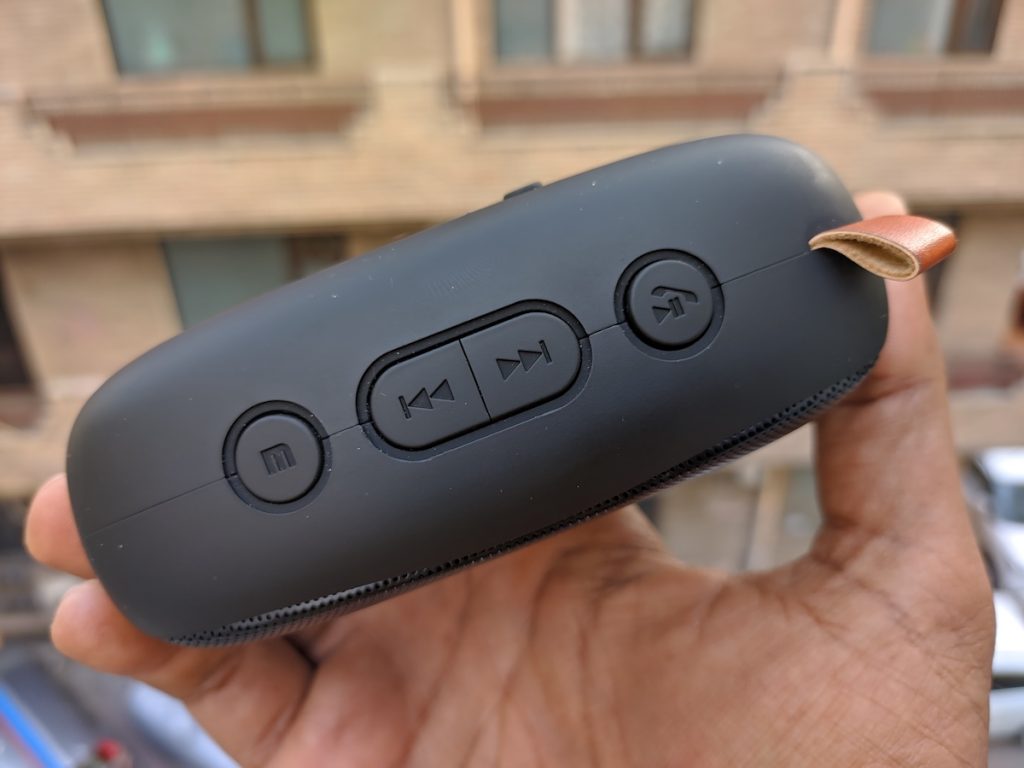 Over the Bluetooth connection, you can do music and you can do calls. While there are buttons for previous and next, there is no volume rocker here because it entirely depends on your device for any kind of change in volume. The mode button changes it from Bluetooth to the input mode which will read from the in-built micro SD card reader. There is also a Play/Pause button which doubles up as the call answer button. Apart from these, there is also the mic and the power switch is a slider which by default enables the Bluetooth pairing mode. Here's the spec list to give you an idea of this speaker through numbers and words –
Output Power – 6W
Frequency response – 80 – 20KHz
Battery – 1200mah
Music play time – 4-5 hours
Charging Time – 2 – 3 hours
Color – Black
Weight – 300g
Size – 46.5x70x12.5mm
Working Distance – 20ft
Product MRP: 2499/- INR
Product Selling Price: 1749/- INR
Now that we have the technicalities out of the way, let's talk about the sound. As you can see above the output is rated at 6W, which is loud enough to fill a small room. Wherever I went, I could verify this. It was not only quite loud, there is a healthy amount of bass as well. I found the high frequencies to be sharp, the mid was a bit average and the lower end was solid.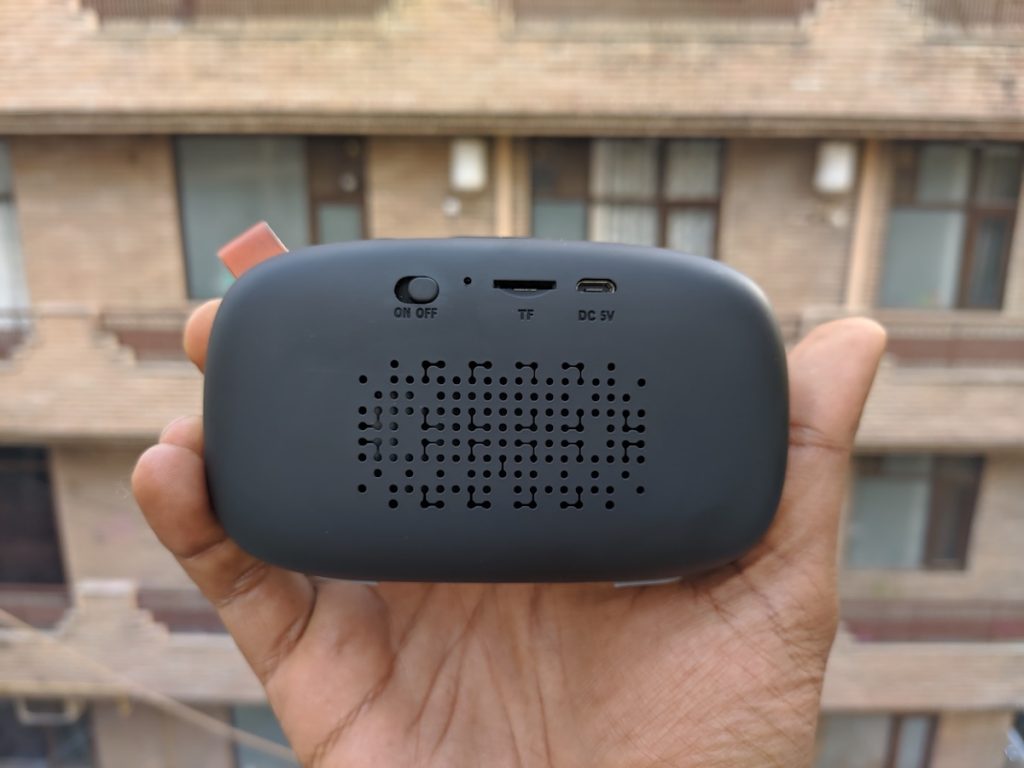 The two speakers and their tweeters are visible through the grill, which tells you that it's not a complicated setup. At the back you have some machine drilled holes that shows you the back of the magnet. While playing music you can feel the bass here. At the bottom of the speakers there are a couple of strips for additional grip. The leather bit at the top of the speaker is of course to make sure you can tie the speaker to something like a carry on tag or something.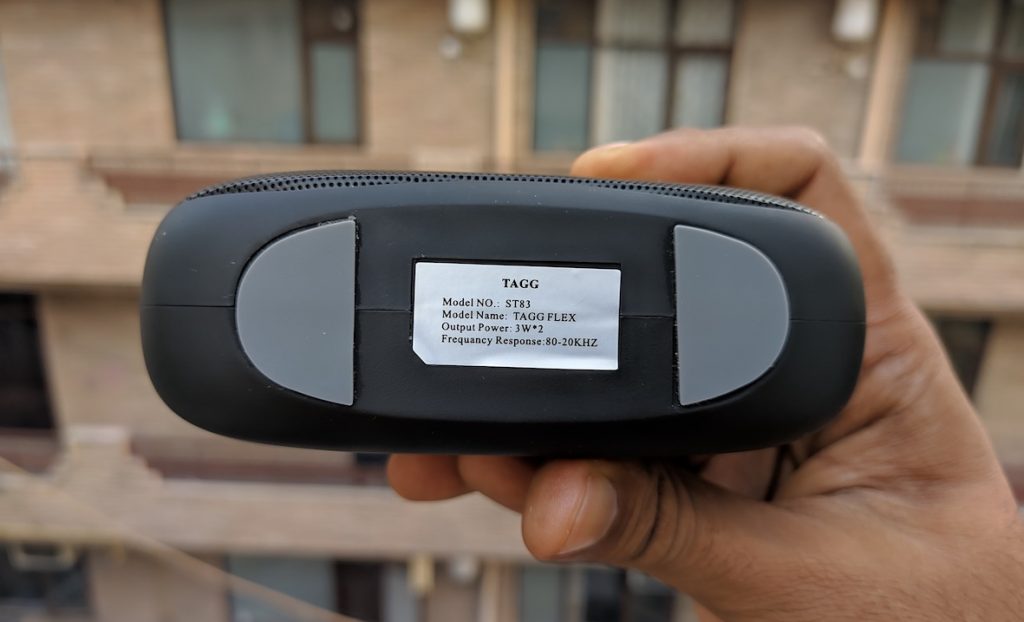 To quickly answer the questions. Is it a good speaker? Yes. Is it a great speaker? Nope, however it is quite good if you don't have expectations of specific kinds of sound. The signature of the sound is pretty generic, it is above-average loud and does the job. Is the build quality good? If you don't mind the fingerprints, yes. Is it highly portable? Yes.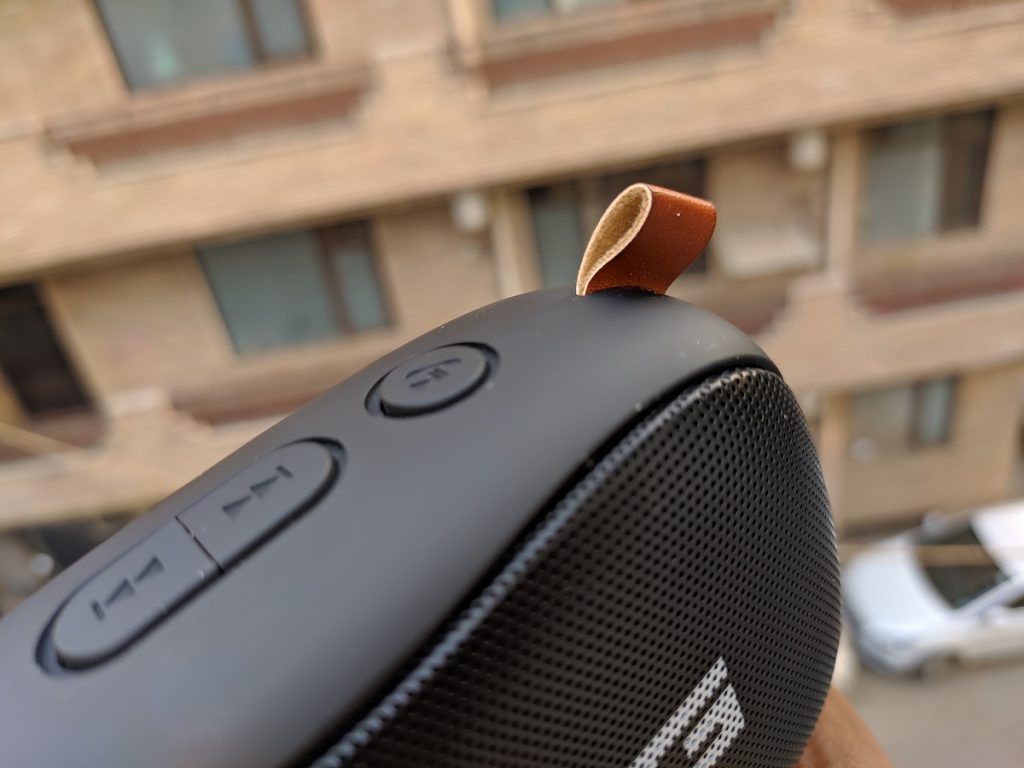 What's the best thing about this device? The fact that there is so much sound from such a small speaker. What's the worst thing about this device? The voice assistant that speaks in a really weird language, which is between English and possibly Chinese. It's too loud and obnoxious, there is no way to turn it off. Finally, is it worth the price? If you're looking for something really loud and really portable and don't want to burn a hole in your pocket, then yes it is worth the price tag of Rs. 1,749. You can get it from Amazon.in and Flipkart.
So that concludes the review. If you have any additional questions, do let me know in the comments section below.