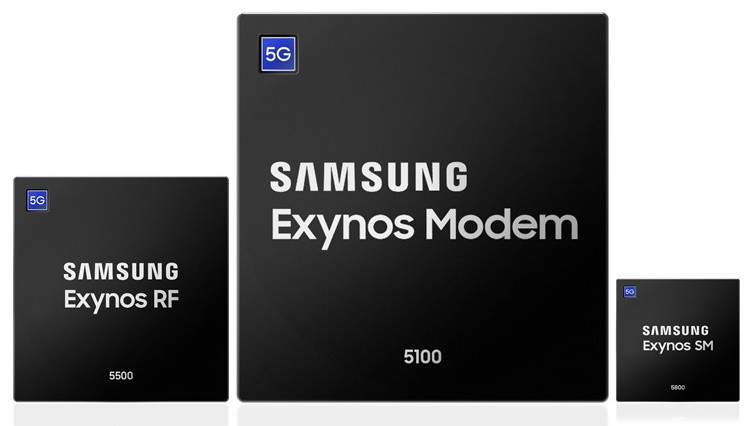 The trend of 5G is picking up the pace swiftly, and we are seeing news of 5G all over the web. In the same lines, today, Samsung has announced the mass production of 5G multi-mode chipsets for the latest premium mobile devices.
Samsung's new 5G multi-mode chipsets will include the previously announced 'Exynos Modem 5100' along with a new single-chip radio frequency transceiver, the 'Exynos RF 5500' and the 'Exynos SM 5800.' All these will support 5G New Radio (5G-NR) sub-6-gigahertz (GHz) spectrum and legacy radio access technologies.
Exynos Modem 5100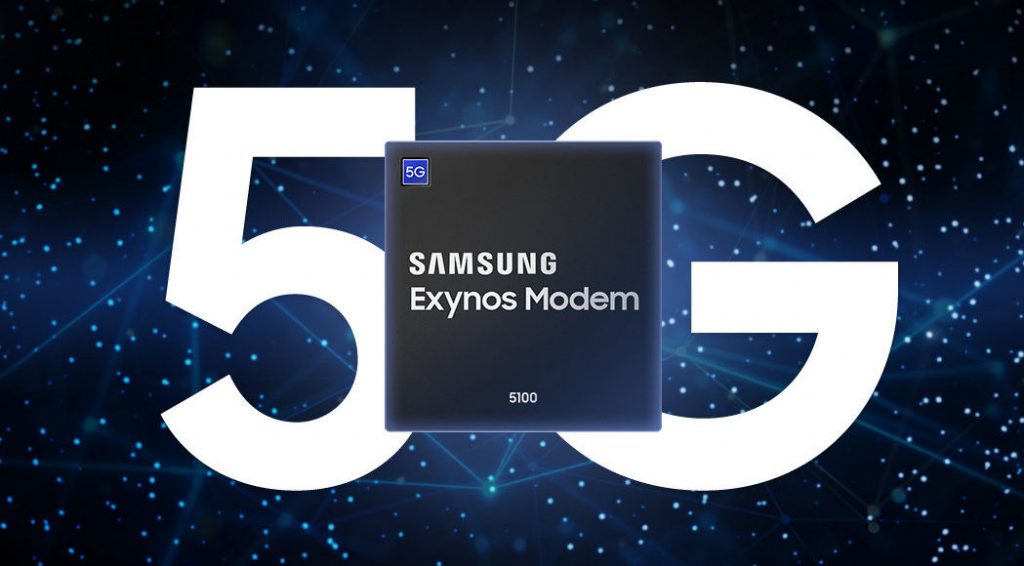 In a single chip, the Exynos Modem 5100 supports virtually all networks from 5G's sub-6GHz and mmWave spectrums to 2G GSM/CDMA, 3G WCDMA, TD-SCDMA, HSPA, and 4G LTE networks. In order to obtain reliable and power-efficient performance, the Exynos Modem 5100 is paired with RF and supply modulator solutions, Exynos RF 5500 and Exynos SM 5800 respectively.
Exynos RF 5500
The Exynos RF 5500 supports legacy networks and 5G-NR sub-6GHz networks in a single chip and adds flexibility in the smartphone designs.  The Exynos RF 5500 has 14 receiver paths for download and supports 4×4 MIMO and higher-order 256 QAM scheme in order to maximize the data transfer rate over the 5G network.
Exynos SM 5800
The Exynos SM 5800 is a low-power supply modulator solution for 2G to 5G-NR sub-6GHz and supports up to 100MHz envelope-tracking (ET) bandwidths.  It demonstrates up to a 30-percent power reduction by dynamically adjusting the supply voltage according to the modem's RF input signal.
The Exynos RF 5500 and SM 5800's technologies have been recognized by the International Solid-State Circuits Conference (ISSCC) committee and were presented at ISSCC 2019 held at San Francisco last February.