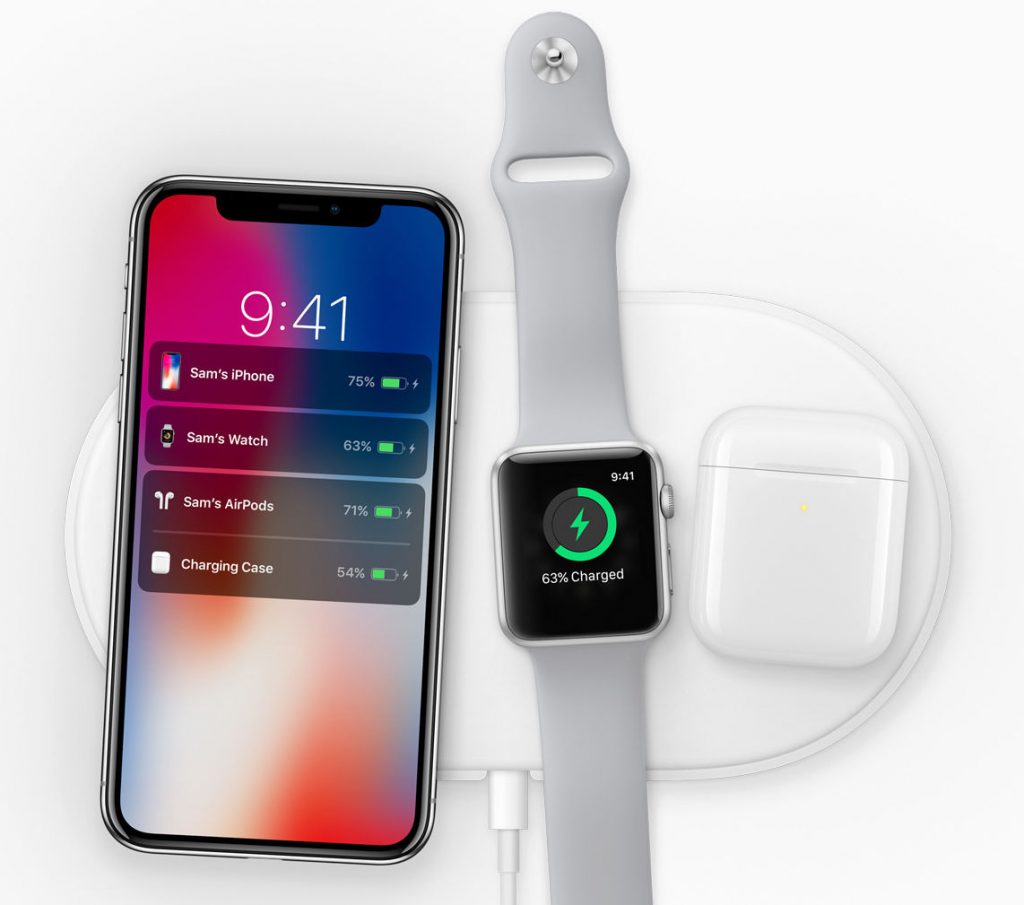 The USA patent and Trademark Office has published a newly granted Apple patent related to an "inductively chargeable earbud case." While the AirPods and AirPowers are not named in the patent, the illustrations clearly show an AirPods-like wireless charging case on an AirPower-like charging mat.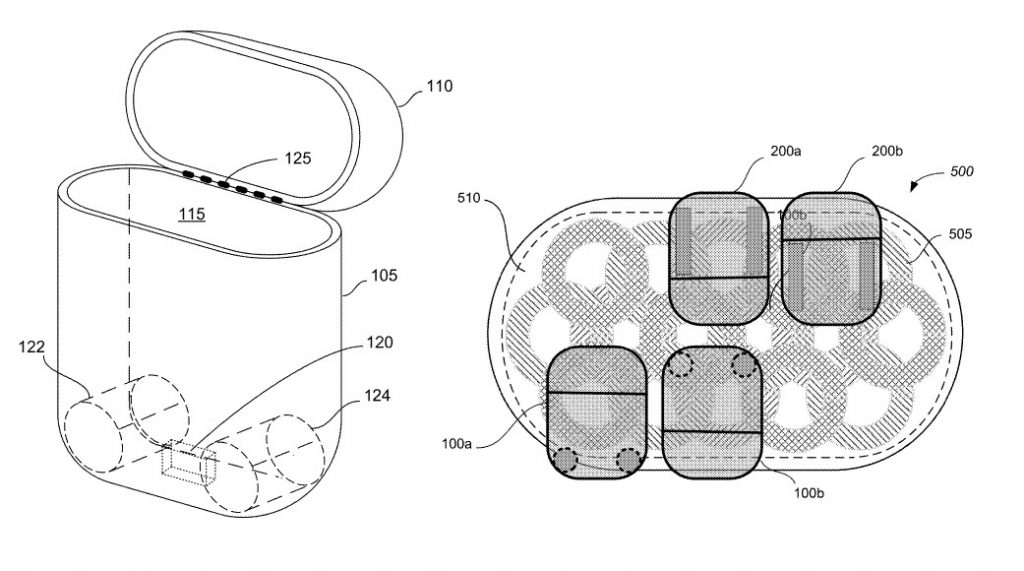 Most inductive charging mats require precisely aligning a smartphone or other device with the coils inside the mat for efficient power transfer. However, Apple's patent describes a method that would allow the AirPods case to be placed anywhere on the AirPower. This is just one of the many patents Apple has been grated for an AirPods-like wireless charging case.
Apple first previewed the AirPower and optional AirPods wireless charging case at its September 2017 event. While Apple promised that the AirPower would go on sale in 2018, but nothing happened. A report from 2018 suggested that Apple faced technical difficulties with the AirPower that likely caused the delay. The more latest report claim that Apple has since overcome those issues and instructed its suppliers to begin mass production of the AirPower, with several rumors hinting at an imminent release.
Though Apple is holding a special event at Steve Jobs Theatre on March 25th, Apple is widely expected to announce its subscription-based news
By the sounds of it, there may be few to no hardware announcements at the event. Since AirPower already had stage announcement, a press release should be appropriate for its release.