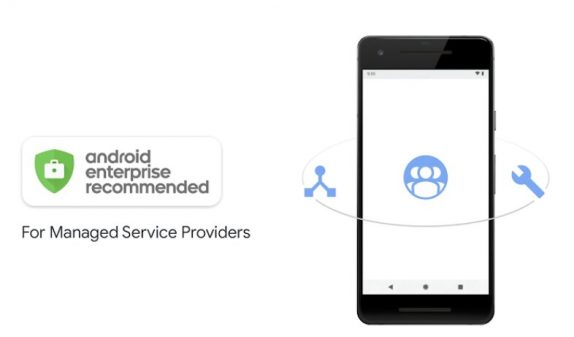 Google has announced that it is expanding the Android Enterprise Recommended program to Managed Service Providers (MSPs) and companies with MSP business units who provision, manage and support millions of devices around the world.
Under the Android Enterprise Recommended program for MSPs, validated partners are trained on the latest best practices from Google to help customers simplify and expand their mobility deployments. Google also announced that Accenture, Brodos, Cognizant, DXC Technology, Econocom, Honeywell Enterprise, Mobile Mentor, Mobility MEA, Offshore Tech, SCC, SHI, Skywire, Stratix, Tech Data, and Vox Mobile have been validated as Android Enterprise Recommended partners.
Android Enterprise Recommended MSPs are required to deliver technical expertise and leadership with dedicated personnel trained by Google on implementing and supporting Android, certified experience with Android Enterprise Recommended Enterprise Mobility Management (EMM) systems, a close working relationship with Google with an assigned account manager and access to a 24/7 Google partner escalation desk, and a commitment to staying current on the latest Android product features and training requirements as part of annual program re-validation
Google claims that research firm IDC found that 82% of European Android Enterprise Recommended customers said their devices are more secure and more enterprise-grade than other devices.