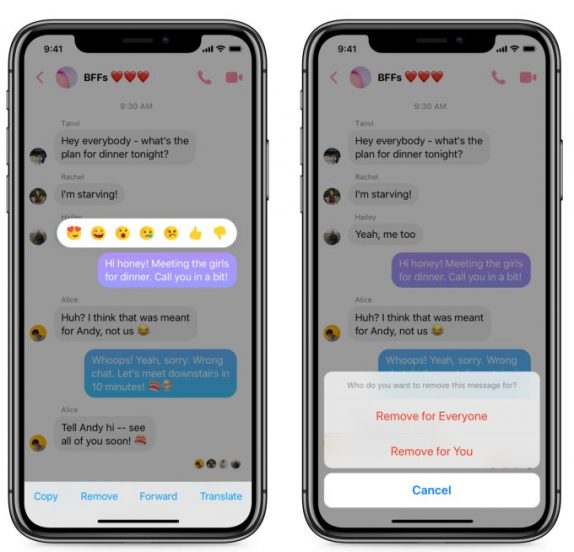 Facebook Messenger finally gets 'delete message' feature months after promising the rollout. You can easily remove your sent message on Messenger – whether it's to one person or a group, similar to that on WhatsApp.
Simply tap on the message you want to remove and select the option to "Remove for Everyone". The removed message will be replaced by text alerting everyone in the conversation the message was removed. You will have up to 10 minutes to remove a message after it is sent. The company initially rolled out the feature in selected markets, but the company is now pushing it globally to everyone.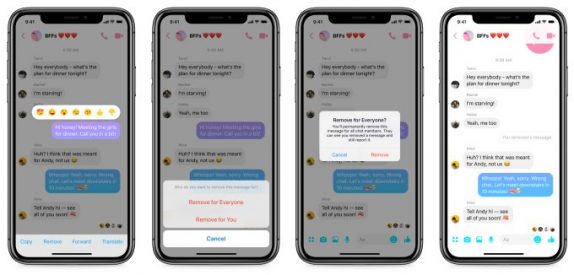 Going back in time, Facebook confirmed that it is working on bringing 'Unsend' feature to everyone after CEO Mark Zuckerberg unsent messages. If you want to remove a message just for yourself, you can still do that anytime by selecting "Remove for You". When you choose this option, the message will be removed for you, but not for anybody else in the chat. Facebook brings the ability to let you remove any kind of message including text, group chats, photos, videos, links and more within 10 minutes of sending. The Remove feature is now available for Android and iOS.