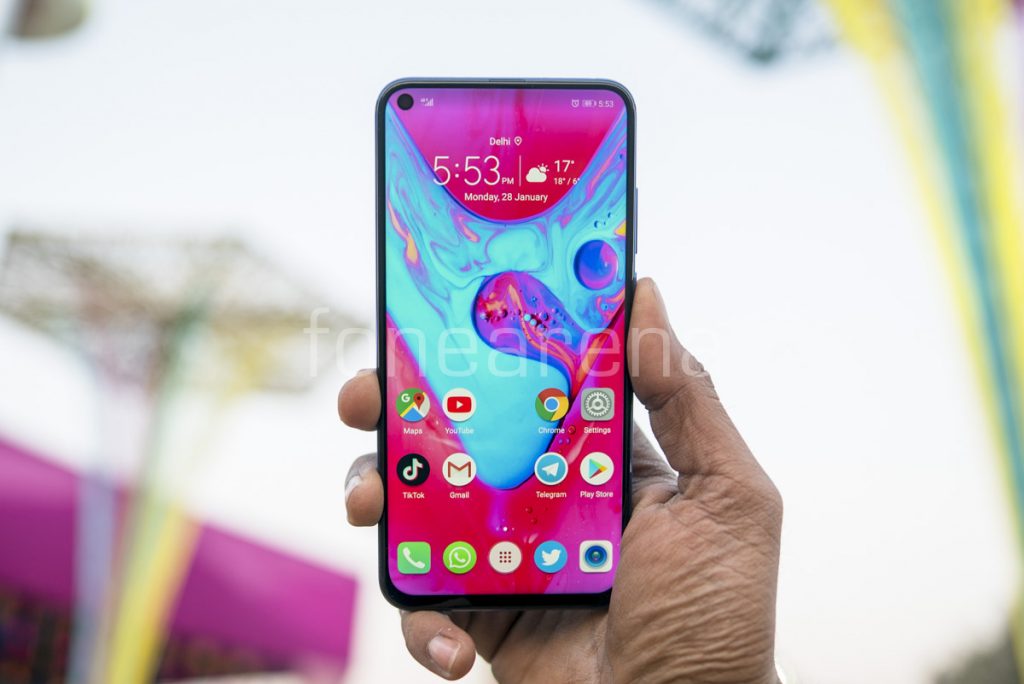 There's a reason why this category exists – the value flagship. It's because actual flagships have gotten so damn costly. Let's not straight away blame the brands, as we all know how costly research and development is. But over the years we've seen how, as the flagship cycle progresses, there are sweet spots of opportunity where the same brands can bring innovation to the masses. The View20 hits that sweet spot, the perfect coming together of innovation and value, as HONOR begins 2019 with one of the "trendiest" value flagships ever made. It's going to be hard to compete with this one. Let me explain why.
Disclaimer: I'll not be going deep into the specifications for this review. In case you want to brush up, read the launch post and my first impressions here.
Pricing – Rs. 37,999 (6+128), Rs. 45,999 (8+256)
Let's begin with one of the hottest display trends of this year, the punch-hole. This trend begins with the HONOR View20. We've seen various types of notches over 2018, but 2019 is going to be the year of the punch-hole. Right now, the View20 is the only smartphone in the Indian market if you're looking to jump on this trend.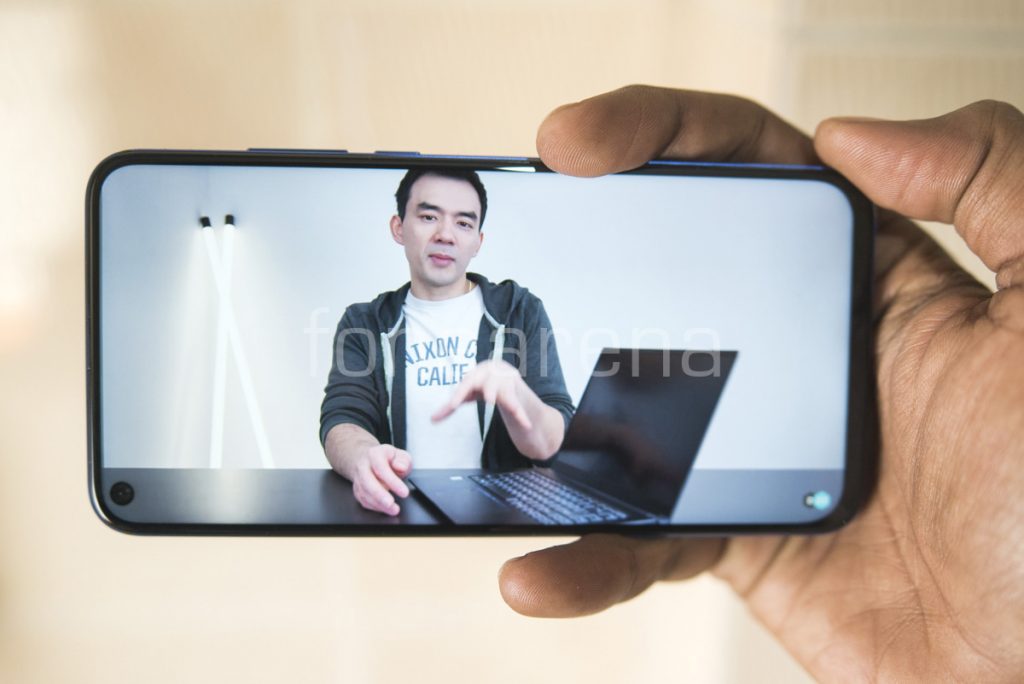 Honestly, notches don't bother me. I tend to forget they exist because most of the time I'm looking at the apps I'm using. Yeah, majority of the time we spend with the phone is vertical, except when watching widescreen video. That's when a notch bothers me, a lot. Even a dewdrop notch ticks me off while watching my favorite YouTubers who make 18:9 content. This is where the punch hole display has maximum effect, as it wonderfully succeeds in bringing a "full-view" experience. It helps that the chin is really small as well, this is something HONOR has been working hard on with "chip on film" technology and interesting placement of antennas, the results are fabulous. This is hands down the best display for watching widescreen video content.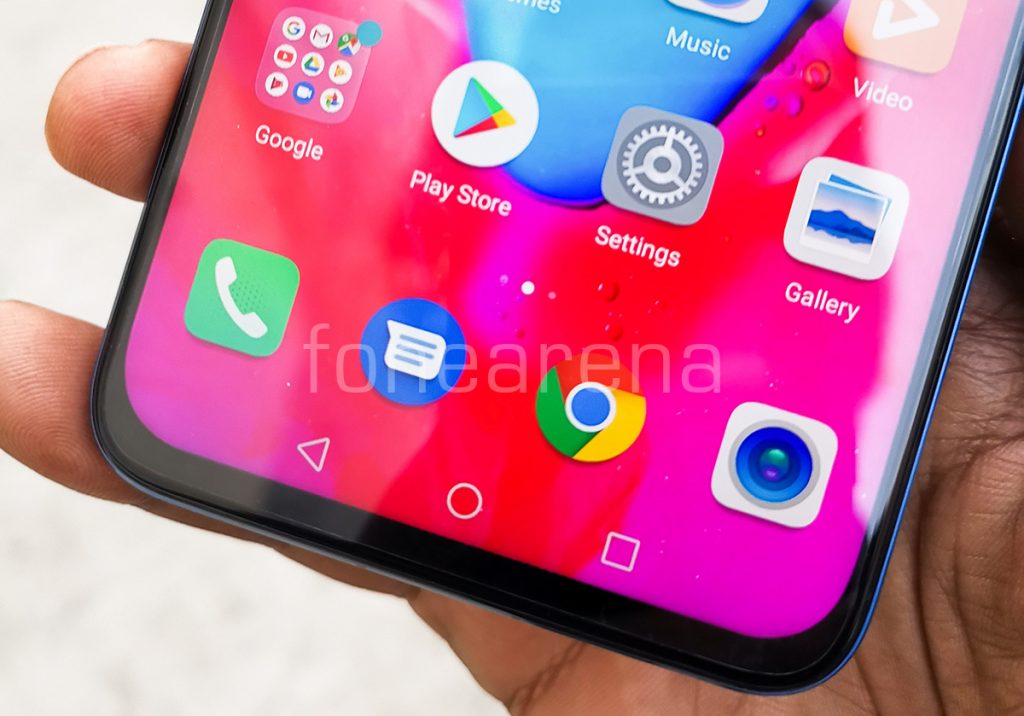 But of course there are bones to pick with. Over the time I have used this device, I have found these issues which could be nitpicking or just being honest, depends on the way you look at it. Anyways, I'll start with the display quality. While it has great viewing angles and default white balance, I felt the colors were either too punchy in vivid mode and too bland in the normal mode. Even when it's punchy, the blacks weren't too deep and the saturation was a bit too much for my tastes.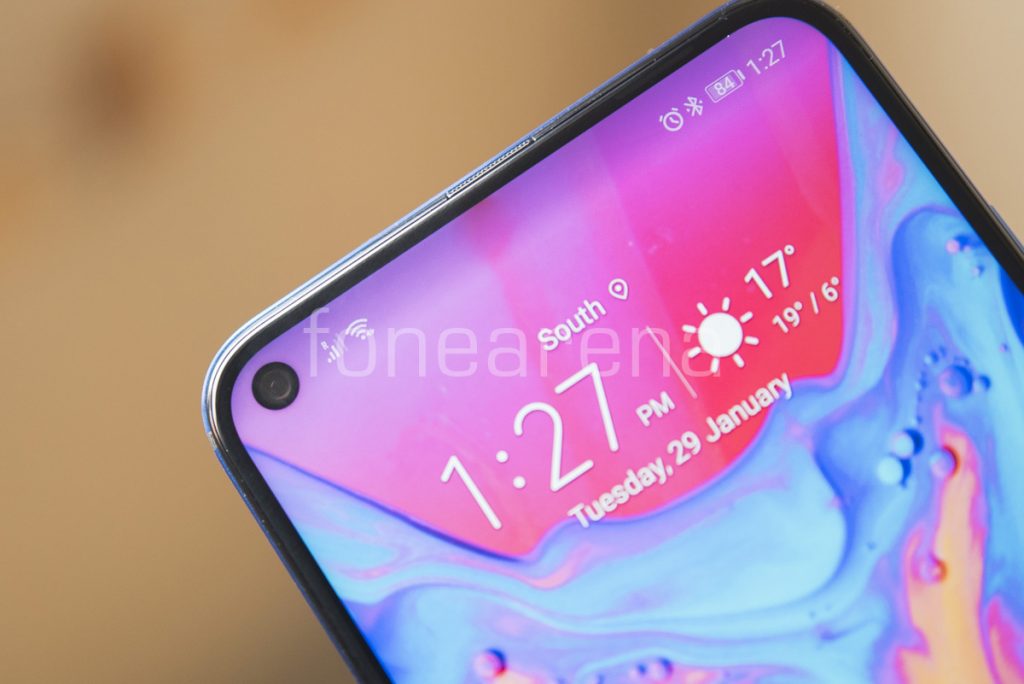 Another bone of contention is the size of the notch area. Sure, there is no notch here, just a hole, but the width it occupies in the user interface tends to be a little wider than phones with a notch. While I got used to it eventually, it did bother me in a lot of the apps where sometimes the hole cuts into the UI or the notification area is weirdly big. This is particularly visible when you try to hide the "notch" in settings, because the top is wider than the chin, making the device look unsymmetrical and again, weird. Another common issue I see with LCDs is that the backlighting is not even, you can find slight dimming around the hole as well as the chin. Simply put, this display is no match to AMOLED panels but as I said, this is one of the best "full-view" experiences you can get from ANY flagship out there.
Continuing the tradition of designing the best looking phones, HONOR  blesses the View20 with some unique stuff. The glossy V pattern is an absolute stunner. It helps that the overall design, the materials used (the metallic sides are smooth and have a beautiful texture) the placement of the camera units and the fingerprint sensor, all add to the beauty of this device. This is one hot design that no one can replicate and stays unique to the View20. But of course, I covered it up with the TPU case that comes along with the device as I have super slippery hands. The metal on the sides easily gets scuffed and I just didn't want to see scratches on that beautiful back, which is also nicely curved to provide a comfortable grip. Still, if you've butterfingers like me, use a case.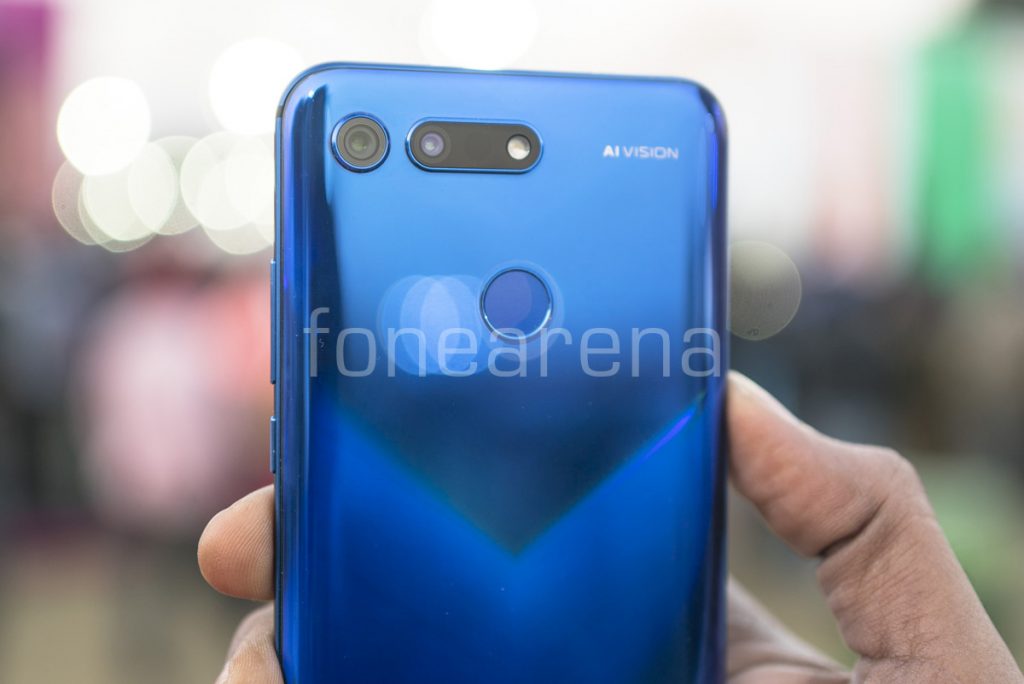 Yes, this is the first smartphone to launch with a 48 MP Sony sensor. It is paired with a really interesting 3D ToF (time of flight) sensor which can sense depth with clarity upto 25 meters. It's so good at depth sensing that one can actually use this phone as an input device for Kinect-like gesture control in games. So, how good is the camera?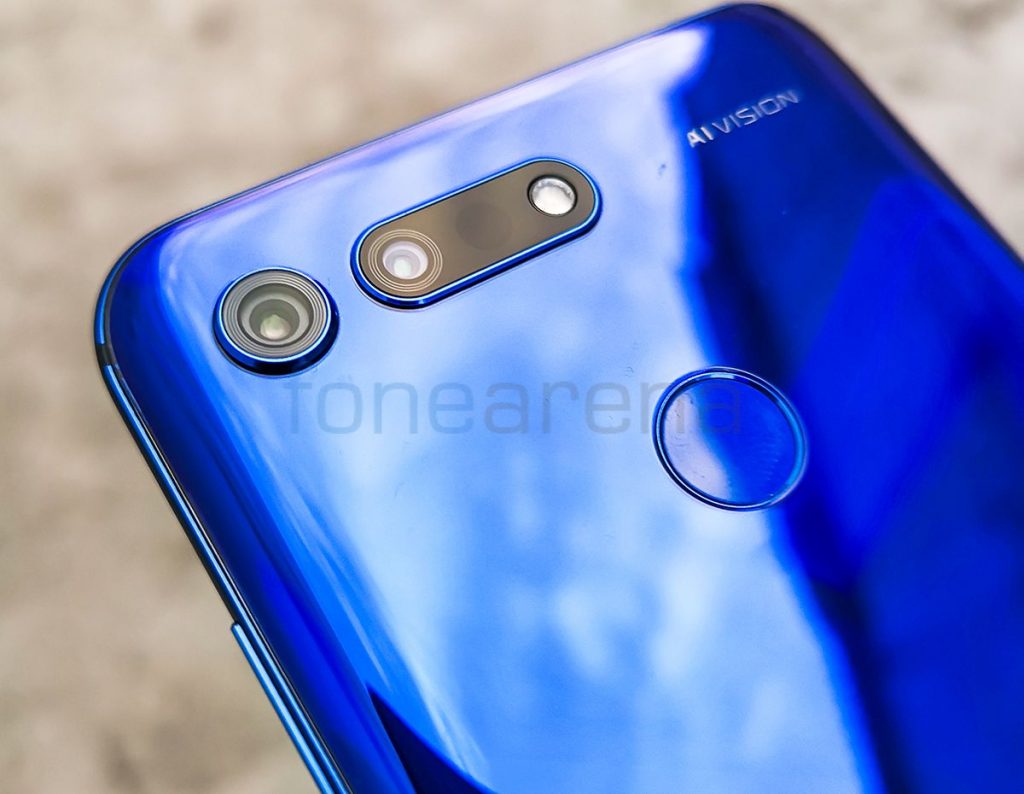 The 48 MP sensor is not a gimmick. The snaps you get are truly rich and detailed. By default, you'll find that the camera shoots at 12 MP, with a 2x digital zoom option available in almost every mode imaginable. 12 MP or 48 MP, I want to heavily emphasize that the camera is RICH in detail. You'll not be able to find any other cameraphone in the market that takes pictures as detailed as this one, well except if you have a Nokia 808 or a 1020 PureView lying around.
I felt that the colors and white balance were almost always on point, except when you turn the AI on. Huawei needs to work on its algorithms because the HDR is way too aggressive (although it pretty much brings out every detail possible) and the saturation needs to come down, way down. The night mode works like its supposed to, but again, too much sharpening and HDR. Dear Huawei, please tone down your algorithms because they are almost always too unrealistic. Greens are boosted through the roof, shadows are way too bright, whites are pale but thankfully at least the skin tone is not that messy.
The portrait mode algorithms too need a bit of work, Google is the best here and even Samsung does a better job. The potential of the 3D ToF sensor could be put to much better use, hopefully after an update.
I expected the sensor, with a tiny 0.8 um pixel size to suck at low light, but thanks to pixel binning and some intelligent scene recognition, the View20 worked surprisingly well and I'll be going more in-depth with the camera in a separate camera review a bit later on. Stay tuned for that!
The 25 megapixel front facing camera too is richly detailed but not as sharp, may be due to the lens. The 4.7mm punch hole might have become a constraint to get the maximum quality out of this sensor. The portrait mode on the front facing camera is slightly different from the rear camera. I found the rear camera's bokeh to be natural whereas the front camera's bokeh tended to be aggressively messed with. You can judge for yourself from the samples below.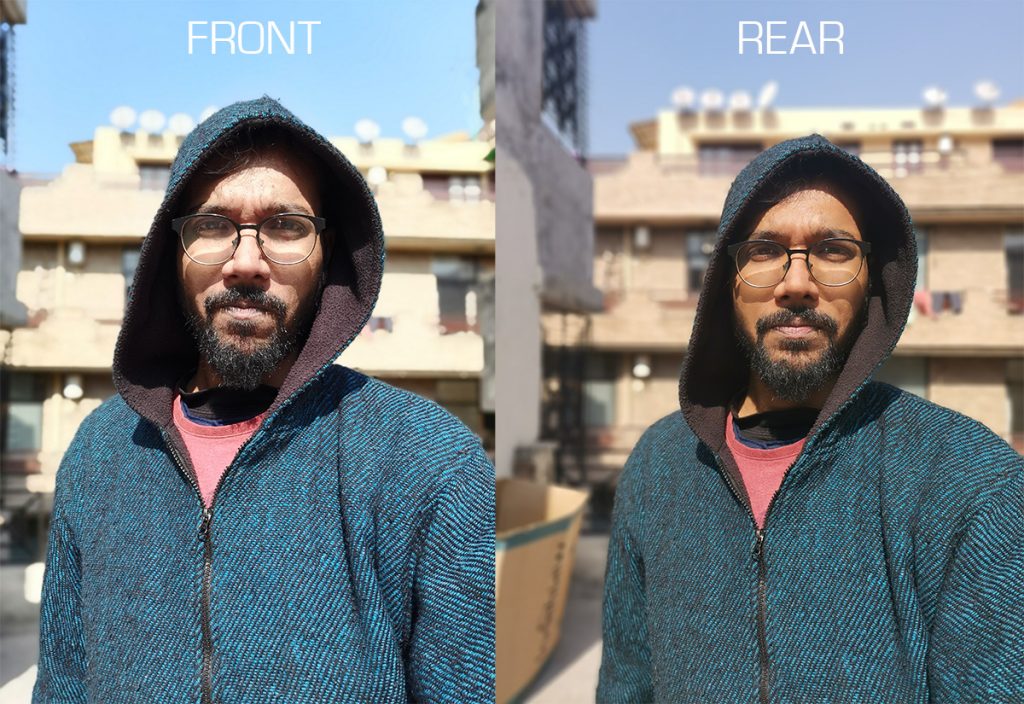 Like we have seen with other Huawei phones, the camera app is full of features you'll probably never use but you'll never get bored playing with it. I've been warming up to the idea of TikTok so I was pleasantly surprised to see some AR modes catering directly to the platform, with pre-installed sounds! HONOR surely understands the market when it comes to camera features. The View20 can record up to 4K 30 fps and even 960 fps slo mo, has an aperture mode for taking bokeh shots other than portraits. There are filters for video, like AI background blur, foreground color, color grading effects. The list is way too long, which is good if you love taking pictures and video. Oh, and video has AI HDR too, which is great for recording videos like these –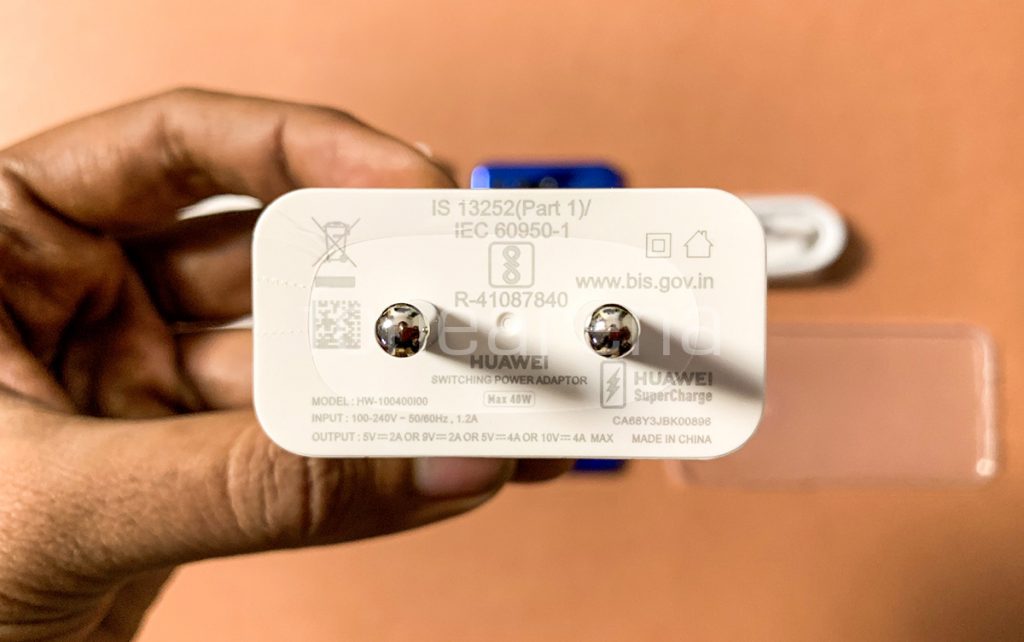 4,000 mAH battery with a bundled 40W supercharger? Sign me up. Under heavy usage with possibly the most congested network in the world in New Delhi, the device sails through a day with ease. Fast charging over the type C port is just cherry on top. Here are the results of our battery test.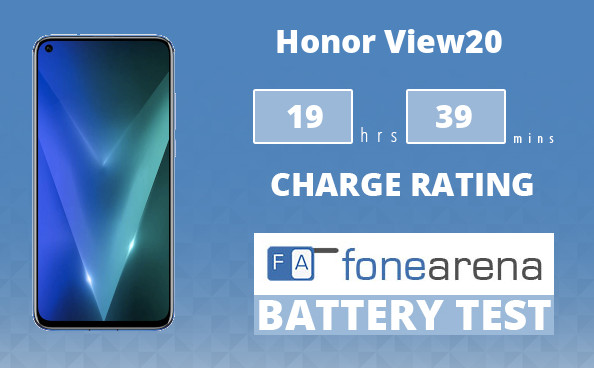 This battery life is achieved not just because of the number but because of the flagship grade internals as well. The Kirin 980 is currently the top end SoC from Hisilicon which is Huawei's own chip manufacturing unit. The 7nm chip is super efficient and it boasts a lot of world's firsts in having a Cortex A76 CPU set, the Mali G-76 GPU, LPDDR4X RAM, the first dual NPUs powering all that AI. It's just blazing fast both in daily use and in games (thanks to GPU turbo 2.0). Yes, there are cooling elements as well. Let the benchmarks do the talking.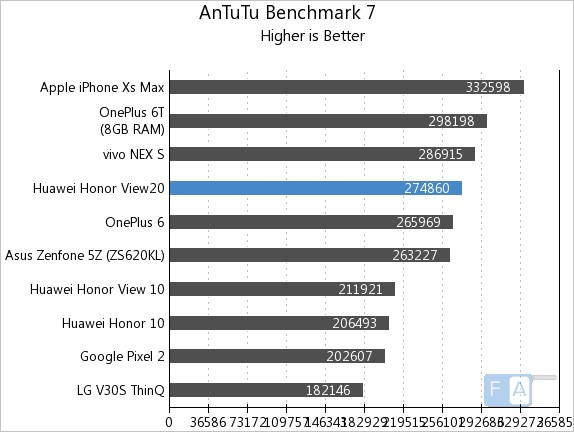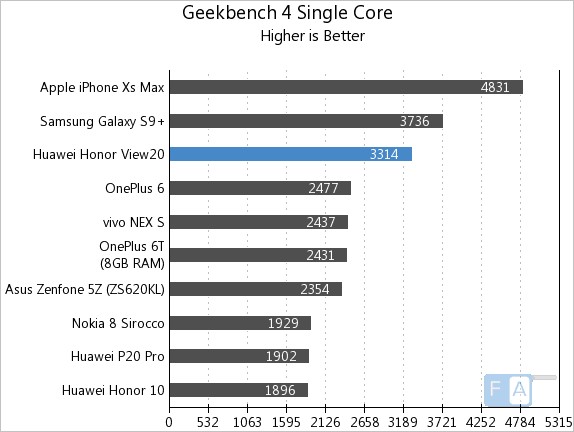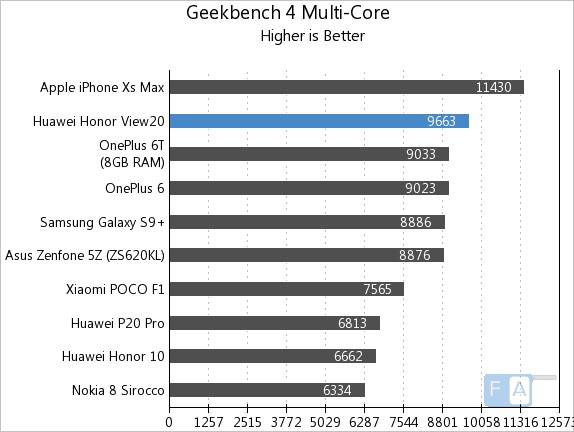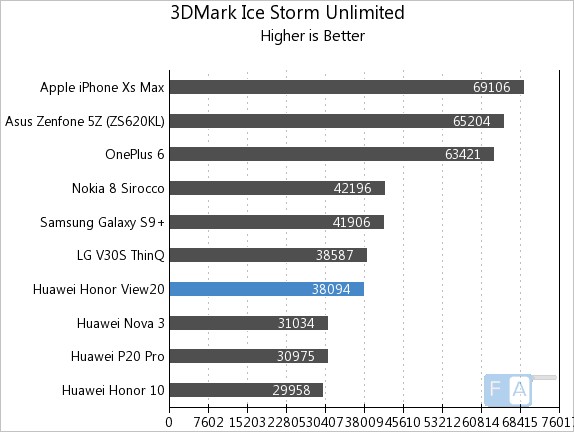 Sure, the GPU or the single core performance is not as good as the Snapdragon chips, but let's be real here. Extra performance not put to use is of no use anyway. The View20 is fast, operates like a champ under stress and plays games without breaking a sweat. For me, that's good enough. You always have gaming phones if you're that interested in having the best gaming experience.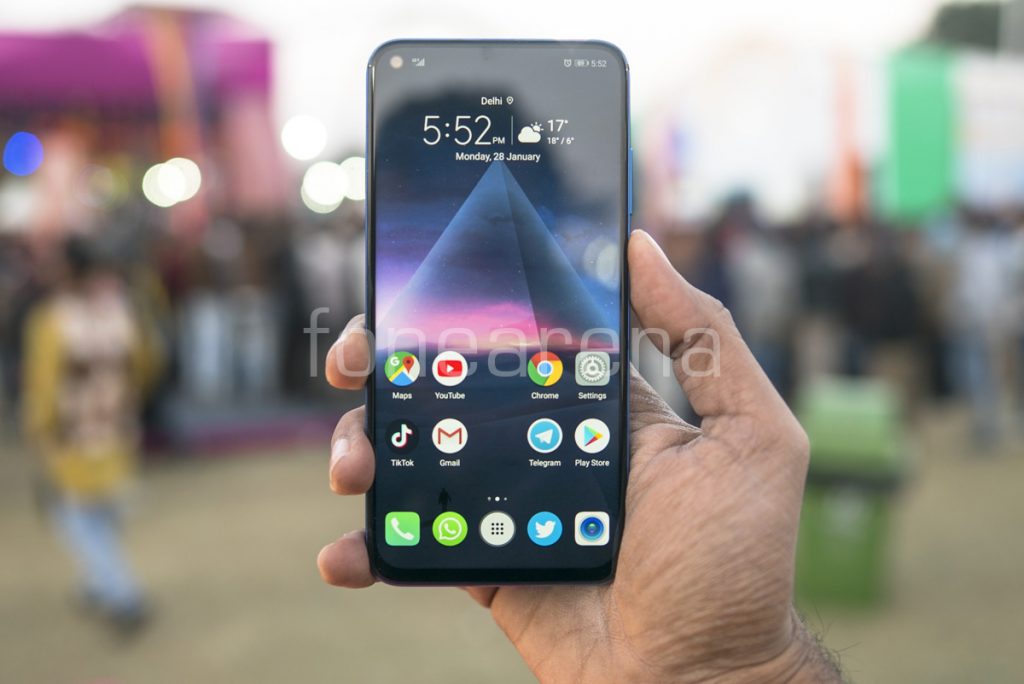 Finally, we come to the most controversial subject – the software experience. First and foremost, I'm not a big fan of stock Android mainly because of the lack of in-built features, like for example scrolling screenshot or screen recording. I always get tired of installing 3rd party solutions for basic stuff, but then stock Android is also the purest and cleanest experience you can get. It's a tough trade off, but I personally prefer custom skins. But that doesn't mean I'm a fan of HONOR's magic UI as well, I think it needs to be more tasteful when it comes to design.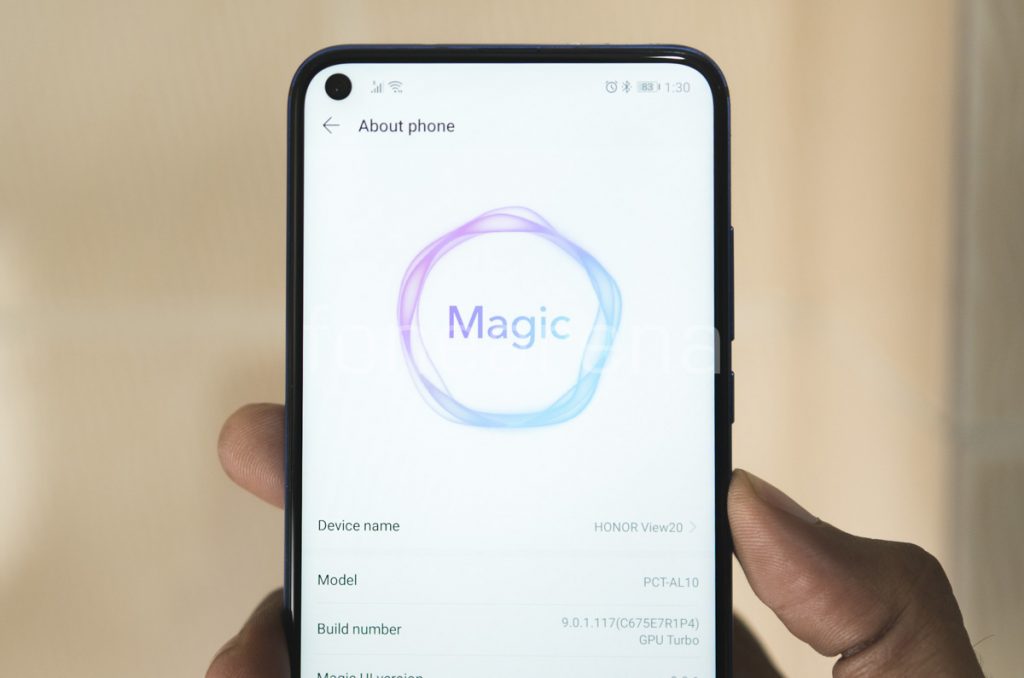 Features are aplenty, for sure. The full screen gestures work really well, you can easily multitask, have an app drawer if needed and even share files over WiFi without needing a third party app. Some hardware specific features like wireless display projection and drawing UI elements around the camera hole are possibly only because of a custom skin. So although I hate the design of the icons or other UI elements, I consider the custom skin a necessary evil. If HONOR can optimize it further to bring it up to speed with stock Android and make the design less candy-like, like how Samsung has done with One UI, I'll get on board with Magic UI.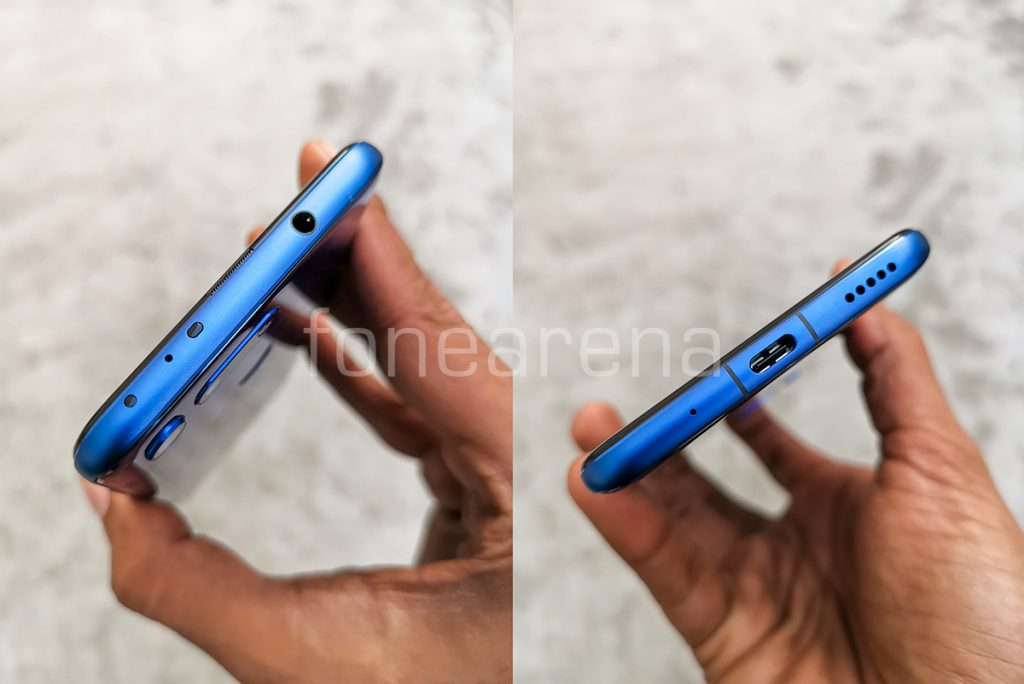 Before I conclude, there are some more things I want to talk about. The face unlock feature is not as good as the fingerprint scanner, I prefer the latter as it is super fast. I found the loudspeakers to not be that loud in outdoorsy environments, it could have been better. There is a 3.5mm jack and curiously, two IR ports (I could be wrong here, but there are two) which I never used. So, let's address the big question now, should you get the HONOR View20?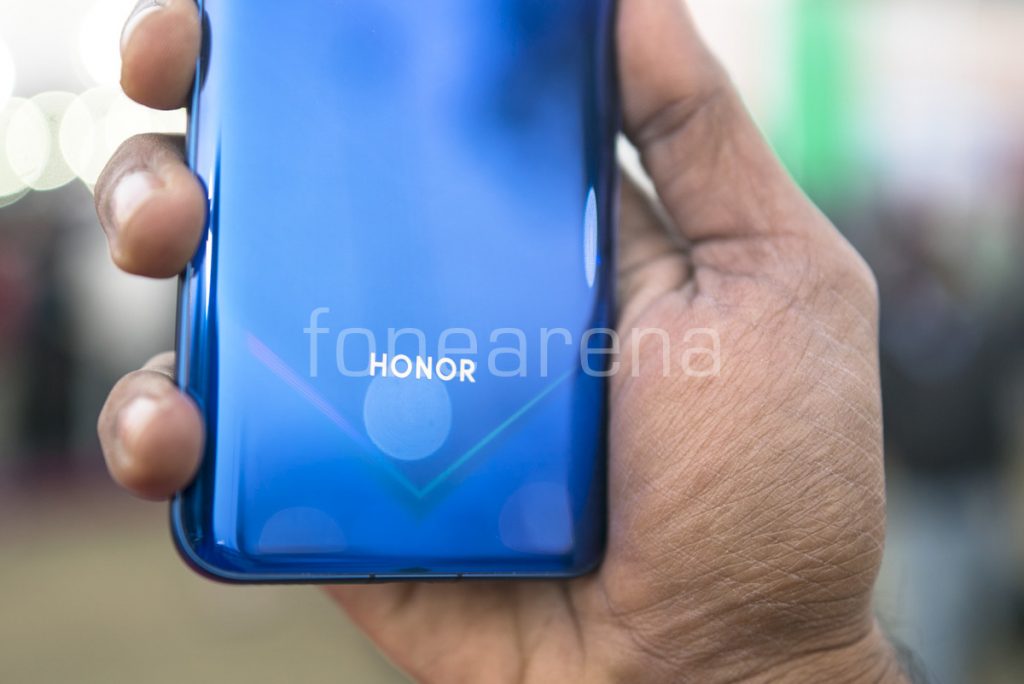 At Rs. 37,999 for the 6GB+128GB variant, the View20 is conveniently placed to be the best value for money "high-end" device. It's the trendiest because it leads the pack in almost all the smartphone trends of 2019. Punch hole "All-View" display? Check. Super high res 48 MP camera? Check. Advanced 3D depth sensing? Check. And then we have the usual expectations from a flagship quality device. Stunning design. Super fast charging. Flagship SoC. All this at an affordable price. This is why it's going to be super hard to compete with the HONOR View20. If you're looking for a flagship quality device with the additional bragging rights of stunning design and earlybird 2019 trends, this is the device to get. Again, all this with a relatively affordable price tag, the HONOR View20 is the trendiest value flagship.
Pros
Stunning design with a unique V pattern
Best fullscreen display for watching widescreen video
Rich and detailed 48 MP camera with advanced 3D sensing
40W fast charging for a big 4,000 mAH battery
Flagship performance with Kirin 980
Cons
AI algorithms for the camera too aggressive
Display not a match for AMOLED panels
Software experience still needs more optimization