Where are the Indian smartphone manufacturers these days? Where have they gone? This question has been on my mind for a while. Brands like Micromax and Yu, Lava and XOLO have largely disappeared from the scene this past year or two. Our market is inundated with devices from Chinese manufacturers like Xiaomi, Oppo, Vivo and Huawei, Taiwanese brands like ASUS and even Vietnamese brands like Mobiistar. Sure, there is an exception in Smartron, but largely, the Indian brands were nowhere to be seen in 2018.
When XOLO invited me to their event, conveniently titled "A new era" where they launched two new devices, I was pleasantly surprised. Before checking the devices out, I had a quick chat with Sunil Raina from XOLO and I'd like to share what I thought about XOLO's comeback and what it tells us about Indian manufacturers.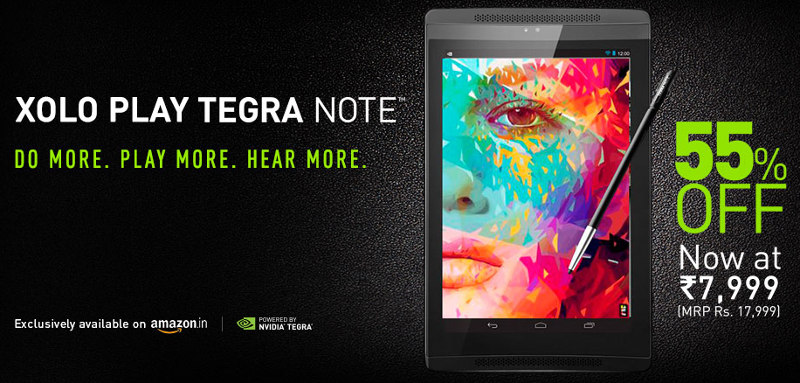 At the event, the first thing I got to know was that XOLO is still one of the very few Indian companies that has complete control over the entire chain of production from design to manufacturing. True to some extent, the devices are indeed manufactured in Lava's factory, Noida. I say some extent because there are several dependencies that are outside their control, like the chips that power the smartphone for example.
Still, as a company XOLO does have more of a say in design than other Indian manufacturers who have been routinely accused of just rebranding ODM devices from China. XOLO was proud to say that they were the first ones to make a smartphone with an Intel chip, with an Nvidia chip and even the first to bring a 4G device to India. All this is true, so what took them so long to come back?
Talking to Sunil from @MyXOLO about the comeback #ANewEra pic.twitter.com/A6BLsFUiZM

— Tech Voice India (@TechVoiceIN) January 9, 2019
As you can see, there are several reasons behind this. Mostly it is because of the intense competition from the Chinese who have the ease of manufacturing and producing everything within their territory. Sure, they have assembling plants here but the components are all manufactured in China and are imported here to be assembled into smartphones that you see in the market that have the "Make In India" tag. This plus strategic reasons are what stopped XOLO from releasing devices, according to Sunil.
Why Sunil thinks the @MyXOLO Era 4x is unique and special #ANewEra pic.twitter.com/JaUEVzO70x

— Tech Voice India (@TechVoiceIN) January 9, 2019
Let's talk about the result of this re-strategizing in a bit, but with this launch, the company has now made a much-needed comeback by announcing two new devices that occupy the budget segment of smartphones. The Era 4X starts at Rs. 4,444 and offers real good value for money by boasting specs and features not so common at this price, like for example, the HD+ resolution 18:9 display and AI bokeh features in both front and rear facing cameras.
About the @MyXOLO Era 5X and the 30 day money back guarantee #ANewEra pic.twitter.com/mjrAZYEkWY

— Tech Voice India (@TechVoiceIN) January 9, 2019
The Era 5X is a much better built device and again, comes with features that are not so common at the still-to-be announced price, somewhere under 10k, like 13 MP cameras both at the front and back. So the common theme seems to be undercutting the competition by offering features, not just in terms of specs but in AI as well, as it seems to be the new trend in mid range devices of 2019.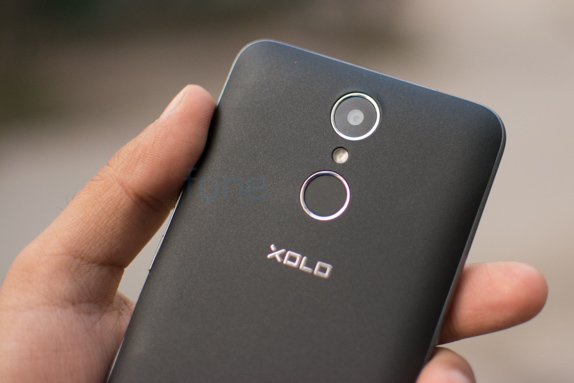 So, the re-strategizing bit is entirely about positioning devices as better alternatives. This is possibly the only way Indian smartphone manufacturers can re-enter the market right now. The competition is just killing it when it comes to offering specifications that are unthinkable at the prices their devices come at, so undercutting them, not just in price, but in specific features as well, seems to be the go-to strategy.
I'd say this is good enough for a start, but for the long term, I feel that a lot of work needs to be done. The Chinese have a massive advantage when it comes to components, especially those companies that produce their own system on chips, like Honor and Huawei. They can afford to make devices like the Honor Play, which occupies the mid range but has a flagship processor. Seeing the number of devices they are launching per cycle, they soon will take over the market if not for the tough competition from Xiaomi, Realme and ASUS. The Poco F1, the Redmi Note 7, the Max Pro M2, the Realme U1, all of them offer class leading value for money.
What to expect from @MyXOLO going forward? #ANewEra pic.twitter.com/42VfqhjxOV

— Tech Voice India (@TechVoiceIN) January 9, 2019
As you can see from the video above, there is going to be a whole range of devices from XOLO that occupy different price points. But the question is can the Indian manufacturers keep up with the competition? Unless and until we see the entire manufacturing, including that of chips, cameras and so on, we cannot be sure. But as the saying goes, a healthy competition is always good for the market. More the options, the better. If some kind of in-house development can be conjured up by Indians within the next few years, the home grown brands will have a chance, else we can bid goodbyes to all the hopes of a truly and fully Indian smartphone.
This pretty much sums up how I feel about the current state of Indian manufacturers. XOLO's comeback is a good sign, their strategy is good for a start but they have to work really hard on their range, and as consumers expecting more from Indian manufacturers, well we have a long way to go. Let's hope there are ears that listen and move in the direction we wish for.