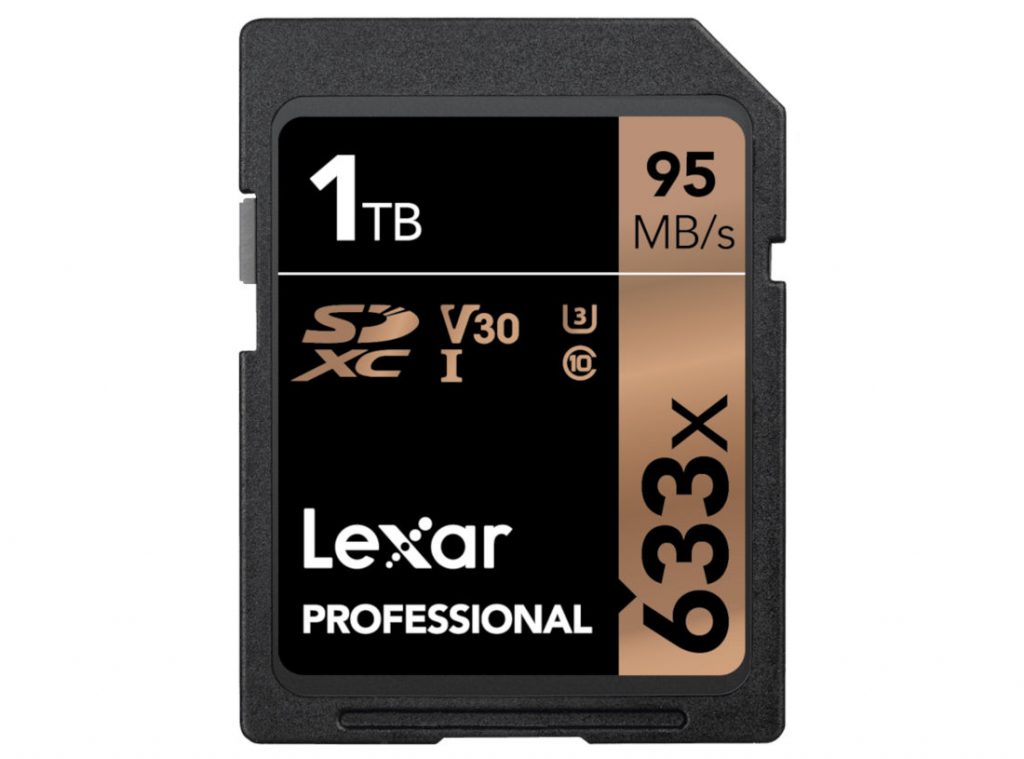 Lexar, popular for its flash memory solutions has introduced new Lexar Professional 633x SDXC UHS-I card with whopping 1 terabyte (1TB) of memory. It has also expanded its internal Solid-State Drive (SSD) portfolio with the its M.2 NM series; featuring a traditional SATA III (6Gb/s) SSD (NM200), plus more advanced solutions with NVMe performance (NM500, NM520, NM600) for entry-level to PC enthusiasts.
The Lexar Professional 633x SDXC UHS-I 1TB card leverages Class 10 UHS-I (U3, V30) technology for a read speed up to 95MB/s (633x) and up to 70MB/s write speed.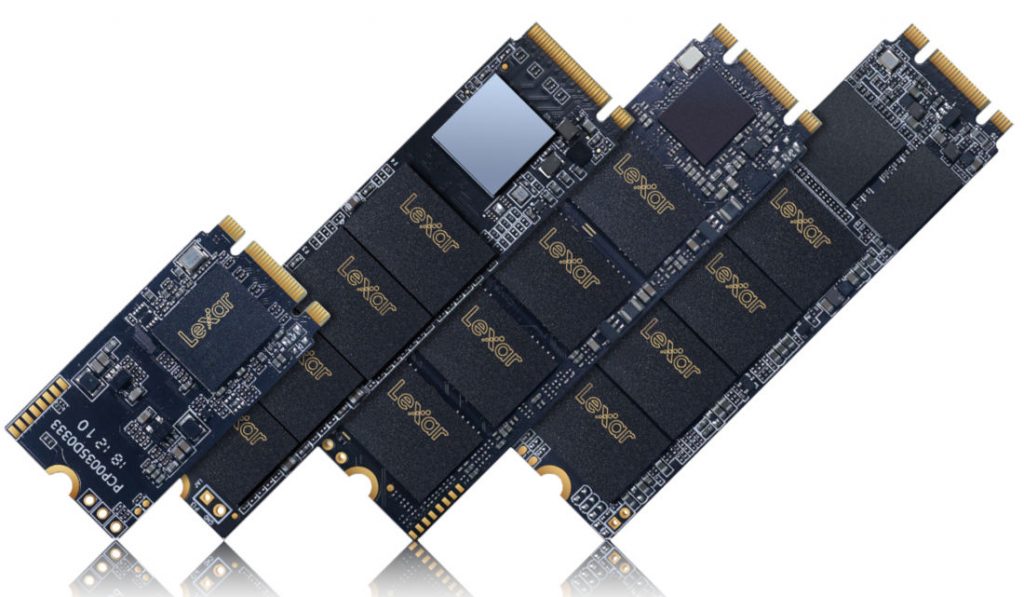 Supported by PCIe Gen 3×2 NVMe 1.2 technology, the NM500 and NM520 allow users to experience entry-level NVMe performance built with 3D NAND. The M.2 2280 (NM500) and the M.2 2242 (NM520) SSDs come with read speeds up to 1650MB/s, 2.5x faster than a SATA SSD.
The  Lexar NM600 M.2 2280 PCIe Gen3x4 NVMe 1.3 Solid-State Drive offers speeds up 2100MB/s read and 1600MB/s write for PCs. The NM600 is supported by the PCIe Gen3x4 NVMe 1.3 technology standard and built with 3D NAND flash for higher capacity and efficiency. It also features LDPC error code correction technology which makes data transfers more reliable than ever by fixing data errors before they have a chance to slow down.
All SSDs in the NM series feature SSD Dash management software to stay up to date with how the SSD is performing. It makes it easy to monitor the drive's performance, including drive health, drive condition, and firmware updates for smooth operation.
Pricing
 1TB Lexar Professional 633x SDXC UHS-I card – $499.99 (₹ 35,245 approx.)
NM200 -$129.99 (₹ 9,160 approx.) (240GB), $229.99 (₹ 16,210approx.) (480GB)
NM500 – $59.99 (₹ 4,230 approx.) (128GB), $99.99 (₹ 7,050 approx.) (256GB), $179.99 (₹ 12,690 approx.) (512GB)
NM520 – $69.99 (₹ 4,935 approx.) (128GB), $119.99 (₹ 8,460 approx.)  (256GB)
NM600 – $149.99 (₹ 10,575 approx.)  (240GB), $249.99 (₹ 17,625 approx.) (480GB)